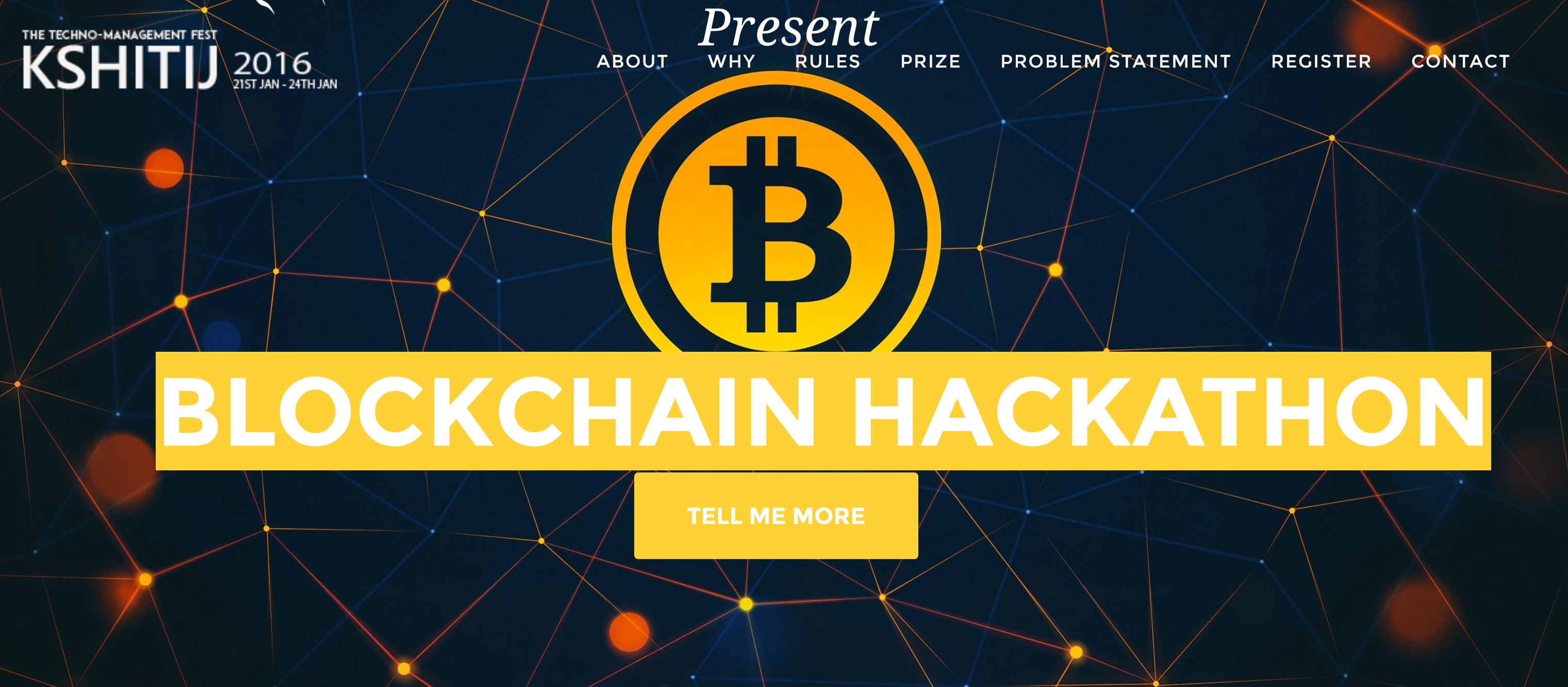 Kshitij, the annual techno-management fest of IIT Kharagpur along with country's leading Bitcoin exchange BTCXIndia and India-based blockchain data platform Blockonomics will be hosting a nationwide hackathon from 21st to 24th January.
Held between the 21st and the 24th of January, the event is sure to showcase some exciting blockchain-based innovations, not least due to the talent which ought to be on show in the form of the developers. Many of the attendees are likely to be students of the IITs, which is widely renowned as one of the most prestigious institutions in Asia.
Developers have free choice of the platforms they wish to use but are likely to create apps integrating the API's of Bitcoin exchange, BTCXIndia, Blocktrail, BitcoinAverageand co-sponsor Blockonomics as per the suggestions of the event's organisers.
Despite the potentially elite contestants and surroundings, the Kshitij staff insist that the hackathon will be conducted in a friendly manner. Logically, the IIT intend to provide education to the teams by way of providing mentoring, workshops and contributing expertise to aid development. According to the hosts, the products which may be brought to life at the event include " block announcers, bitcoin transaction
visualizers, bitcoin price/order book visualizers, bitcoin proof of identity, bitcoin notary, or blockchain messaging services. "
Hosting the hackathon represents another success in the turnaround of BTCXIndia. Since having to momentarily halt trading during the summer whilst it sought a new banking partner, the company has recovered to grow into India's leading exchange.
BTCXIndia is reportedly handling over 150 Bitcoin a day in trading volumes and now has over 13,000 registered users – a significant amount considering the smaller size of the Indian Bitcoin community in comparison with other Southeast Asian nations.
BTCXIndia CEO, Kamesh Mupparaju said: "It is hoped that events such as these will raise the profile of Bitcoin in India, a country which seems to be perfectly suited to theuse of Bitcoin. " Those wishing to attend the hackathon should register before the January 15th deadline over at the official signup page here.
Find out more about the blockchain event:
More about the hosts:
Comments
comments