Electric Vehicle Industry and Indian Scenario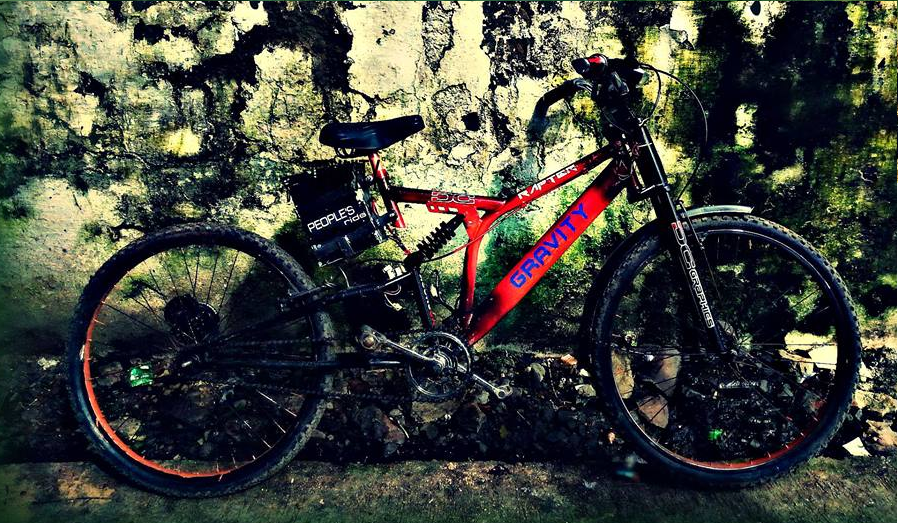 With change in climate conditions, lot of debate is going on about global warming. Global governments already have their emission targets to keep themselves in low emission nations. As India is emerging to be one of the world's largest automobile markets, it is also heading to be a nation with the largest carbon emissions. There surely is a need for putting more and more electric vehicles on the roads. Recently $ 1 billion has been invested in California-based smart electric car startup, Faraday future and the Indian smart electric scooter startup, Ather energy has raised $13 million from the likes of Flipkart founders and Tiger global.
The Indian electric two-wheeler industry is suffering from a similar failure which electric cars in the US faced once. Many manufacturers tried to build Electric cars but failed until Tesla emerged on the scene. The Electric two-wheeler industry requires a similar approach in India. What Tesla has done after all is it has made electric cars sexy. Electric two-wheeler sales in India once went 100,000 units in 2011-12. Now there aren't more than 10,000 units selling in India in 2014-15 of which electric bicycles contribute a few hundred units. Reason, the current electric two wheelers both electric scooters and electric bicycles aren't even comparable to petrol powered scooters. "The electric bicycles available in the country, I must say are horrible. They look like, they took a bicycle and attached a battery and a motor to it which is true as the vehicles are sourced as CKD kits from china. They are slow as snails, demand charging time of as much 10 hours, have the range of not more than 25-30 kilometers. Replacing battery can set you back to as much as 15 thousand. You will prefer buying a second-hand scooter over these" says Zaid Siddiqui, Founder of Gravity Automotive.
You now might be wondering what is an Electric Bicycle?, "A bicycle which has a battery and a motor integrated in it to give you the convenience of a scooter and practicality of a bicycle. Electric bicycles or E-Bikes are not just the largest selling electric vehicles, but there is an E-Bike revolution happening around the world. There are 200 million electric bicycles weaving through traffic in china completely replacing petrol powered scooters and motorcycles from Chinese roads. E bikes have replaced traditional bicycles in most of the European countries. According to industry veterans, electric bicycles will touch 100 million units annual sales mark in the near future. In the next 8 years, 360 million people will switch to electric bicycles. All in all, while we Indians aren't aware much about electric bicycles, across the world they have become a tool for personal transportation very similar to how the mobile phone had become for personal connectivity. It is the similar era for e-bikes that the mobile phone had around a decade ago and apple pioneered with the Iphone.
Zaid, in order to explain the reason why electric vehicles haven't yet achieved a similar spot in India than they have in majority of the world, says 'The Chinese started switching to electric vehicles because EVs were easy on their pocket. The Europeans embraced electric vehicles because they have a proper infrastructure in place. The North Americans have started using electric vehicles because they are finding them cool. India needs a bit of everything to make electric vehicles mainstream'.
The NEMMP ( National electric mobility mission plan) of which the FAME scheme is a part states that India has a potential to generate sales of 7 million electric & hybrid vehicles until 2020 which without a 'Marque' is impossible to achieve. In other words, the electric vehicle industry of India is on a ventilator (subsidies).
The Indian government has launched a scheme called FAME (Faster adoption and manufacturing of electric vehicles) offering incentives to electric vehicle buyers, which utterly isn't going to get the traction for the industry. An unpleasant image about electric vehicles has formed in the minds of citizens and subsidies won't work for too long. Rather, what can actually bring out a change here is to provide incentives for the technology development and encourage startups in the industry which would develop two wheelers which can eventually give people an option to quit on their boring scooters and motorcycles.
Being The Change Which He Wants To See
Zaid is passionate to build a two-wheeler which can eventually give people an option to quit on their boring scooters and motorcycles. This led him to establish Gravity Automotive and thus, become a 17-year-old CEO of Gravity Automotive.
"We are an automobile company from the future and have arrived here through a Time machine. We chose this era because we thought that it had been too much time since the world is riding on boring scooters and motorcycles and the Manufacturers forgot to innovate and the industry was in a complete danger" says Zaid. This era is witnessing a rise in carbon emissions and the world could overflow soon. Gravity Automotive has started operations in Bhopal.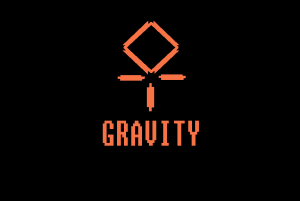 Gravity Automotive is building Smart, connected, electric vehicles designed around the Smart Phone user and its first product is a Smart, electric bicycle. Electric bicycle will wake you up for the morning exercise ride, tell you how many calories to burn, remind you of the daily tasks to be done, navigate you through the city and much more. Gravity Automotive is developing Smart Bike for everyone who uses a smart phone. The company claims that these Smart Bike won't take further time to charge than your smartphone takes. It will even charge your smart phone on the way. The range of Smart bike on a one hour charge will be more than the kmpl of your scooter. Moreover, you would be able to navigate through the city and all you shall be required to do is just integrate your Smart Phone on the handlebar and you will be able to commute to work carelessly and the bike will take care of the rest. Also, you can either accelerate like a scooter or pedal like a bicycle- it's up to you. The company also claims that while being on par in every aspect than the petrol scooters, it will be priced less than them.
"It's what I believe that Technology goes to the mind and the design goes to the heart and a product which impacts both can be personified. It will look unlike any other vehicle on the road- Very futuristic and at the same time elegant. What Tesla has done after all, it has made electric cars sexy and that's what we are doing with electric two wheelers" Zaid comments. Gravity Automotive is building electric vehicles from the ground up not just sourcing parts from china and assembling them here. It will be using lithium Ion batteries instead of lead acid ones. The company will also design its own Battery management system.
About One of the Youngest CEO & CTO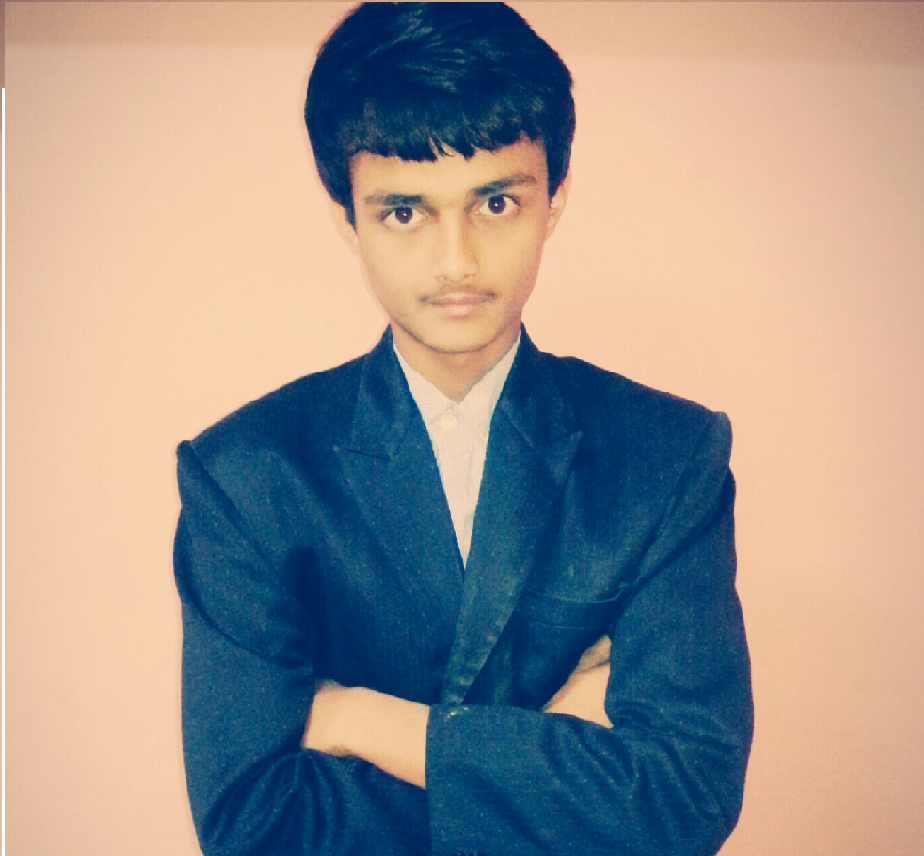 Zaid Siddiqui is the 17 year old CEO of Gravity. Zaid remembers going passionate about entrepreneurship when most of his classmates didn't even heard of something like that while the rest weren't able to spell it. He believes that at this point of age, you are filled with enthusiasm that a thirty something entrepreneur rarely has and when this enthusiasm is combined with sensibility and wisdom, you can be a good CEO. After all, you have to believe in yourself and only then you can believe in your product. Aseem khan is CTO of Gravity Automotive currently and is in last year of his engineering. He has led a team which built some of the finest go-karts. His go-karts have won Karting championships around the country.
It is next to impossible for a startup to manufacture in India without a team which has years of experience in manufacturing industry or someone who is there to assist it through the whole process. For Aseem and Zaid, Mr. Murali Krishna, the founder of EVhub- a one stop online portal for electric vehicles which he started way back in 2008, has been acting as an advisor, mentor and guide. He has designed manufacturing plants, assemblies and R&D Units for electric vehicle manufacturers in India and around the world.
Aseem has spent most of his life sitting in an old garage in the backyard, brainstorming and hustling with scrap, in the process he has created some amazing stuff which includes Bluetooth pen, SmartBulb and E-Bike. Like most of us, He didn't knew what an electric bicycle was. He just created a bicycle with a motor and a battery integrated in it as a college project which went on to win a national level technology competition 'Nirman' and a state level competition 'Srijan'. The next day Aseem's creation was in the newspapers. What's more, the organizer of central India's largest auto show asked Aseem to keep the electric bicycle for the show where it received a tremendous feedback. There were a hundred people asking "where can I get one?".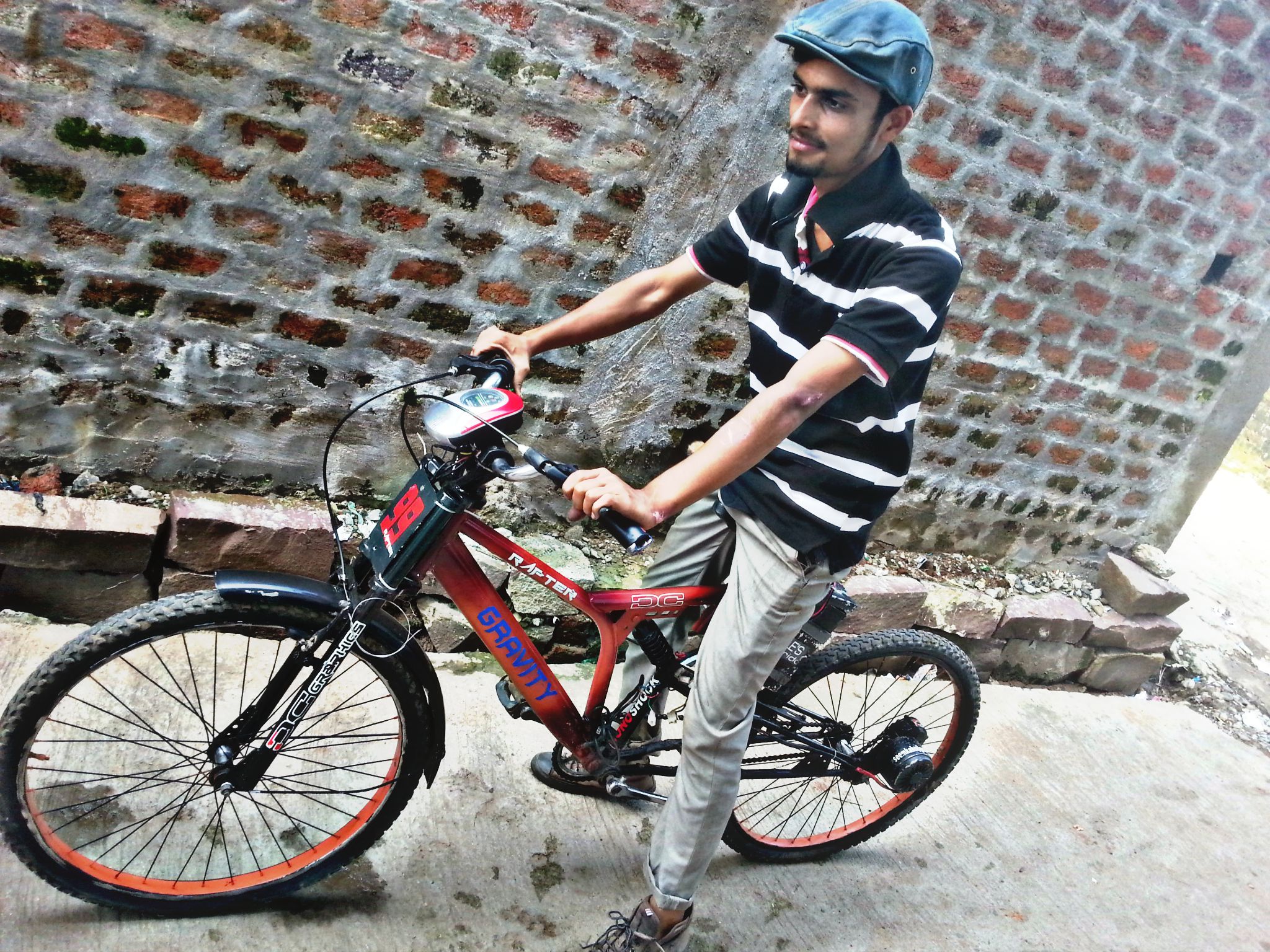 That time in march this year, Zaid had just started to work on his first startup 'Foodivation' and suddenly it struck him how this E-bike can change the way people commute and why it hasn't been created till now. It was with some research that they found out there already are 200 million of these in china. Zaid was surprised but then it also got him a sense of validation. It has been a great beginning of journey for Gravity Automotive since then.
Challenges, Learning and Growth
Talking about the challenges, Zaid says that leaving school was one of the most critical decisions he has taken in the last 17 years. His parents obviously are in a complete shock, their kid who once was an IIT aspirant now doesn't want to go to college. People have named him a school dropout.
He further adds that people don't take you seriously when you are a teenager trying to sell them something. Zaid has been coping with all these but then if you want to change the world then nothing should be able to discourage you.
He recalls one of the incidents when they ran out of money just a few weeks after building and testing their first prototype. Family & relatives weren't a choice. But that didn't stop them. Bicycle was already hit by then, so they used the shops, where they used to get the welding, paint & Graphics done, to advertise. That helped them in the day-to-day operations until they received a minor funding from a HNI.
Talking about difficulties in establishing Gravity Automotive as a major player in the market, Zaid says that when an industry is poised and has lost momentum, it takes a company which is well beyond its time to accelerate the growth of such industry. A company which fits permanent in people's minds and in the process, breaks a numerous perceptions and a product which is produced for the common man and at the same time is aspirational- a product which creates a visual aura and is embedded with cutting edge tech. It takes art and science in an optimal proportion to establish a Marque and that's what Zaid and the team is doing with Gravity Automotive.
Speaking of the future plans, Zaid adds that they are planning to connect Gravity Automotive users on a Grass root level and also roll out test ride events. Formation of a Gravity community is another plan which is in pipeline.
"We won't be able to proceed without money. So, we are looking for an angel. There are a few gentlemen interested. Seed funds will solely be used for hiring and the product development" Zaid concludes.
Similar Reads:
2 Young Engineers Are Changing The Future of Electric Scooters Forever – The Ather Energy Story !