There are many operating systems, especially in the smartphone segment and if we talk about the Indian smartphone segment, here we usually get to see two new smartphone operating systems including the Android system from Google and also the iOS operating system from Apple.
But, how does it sound to get a new operating system which has been developed in India? Yes, the talented peeps from IIT Madras have made it possible, now we have a new BharOS launched which comes with a great set of new features and also provides best-in-class privacy features too.
BharOS launched by IIT Madras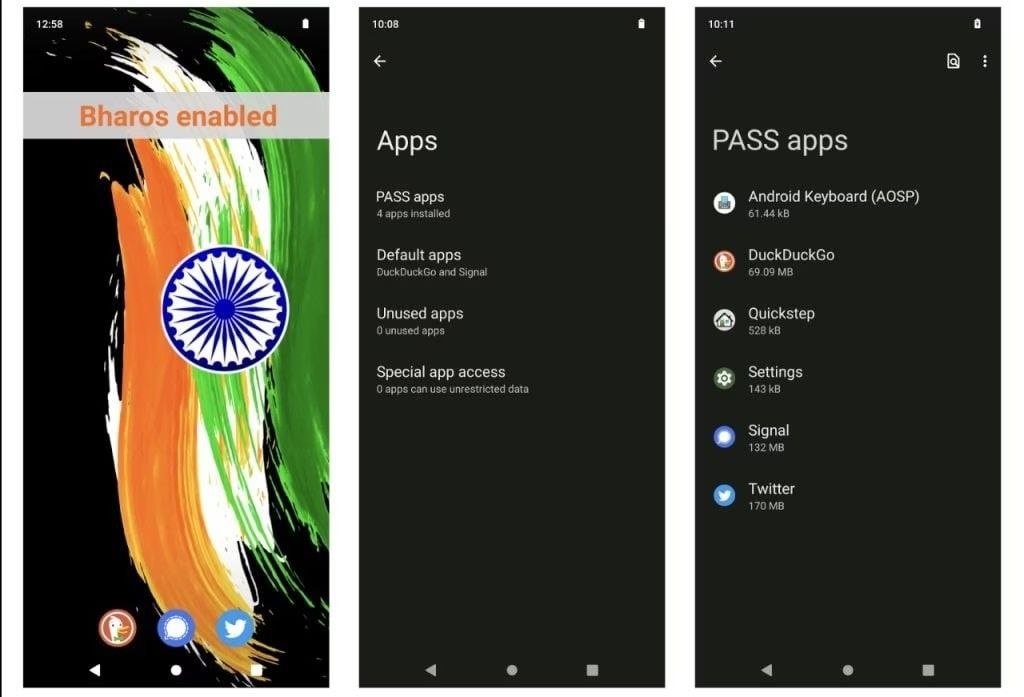 As the slogan for self-reliance India which translates to Atma Nirbhar Bharat has been raised and already we have a government that has been working thoroughly towards making India way more self-reliant.
Talking about this operating system was developed by JandK Operating Private Limited. Here the company says that the users of BharOS will be enjoying greater freedom combined with power and flexibility and also a lot of customizations too.
This new BharOS has been mainly developed towards providing the best of the best privacy-based features, here we have brought the list of all of the features you will get to see:
No Pre-loaded Apps: You might have seen that within the operating system, you get many pre-loaded apps, (ahem ahem Chinese smartphone maker).
Pre-loaded apps can actually affect the overall experience of the smartphone but with BharOS you won't see any preloaded apps and infact you will get some Google apps to work with.
NOTA Patches: BharOS will be able to provide Native Over the Air (NOTA) patches through the users will be able to download and install the operating system without any intervention.
Access to PASS: The BharOS will be providing the users with access to PASS which stands for Private App Store Services.
The makers of the operating system said that with the help of PASS access, the users will use a whole set of apps that have already undergone testing and also provides the best privacy as well as security features.
Best for storing sensitive data: BharOS will be providing a greater edge for government officials as this new operating system will be having the capability to handle sensitive based information with confidentiality.
Will BharOS make its way to smartphones?
The BharOS has just been released now! Even though the new operating system comes with a great set of features on the privacy and usability side, but still we feel that there is a lot of scopes left for improvement and after a lot of improvements, we might finally get to see this new operating system making its way to a new smartphone.