In a bizarre incident, a UFO expert in Mexico believes a photo of a sunset over a stadium located near the US-Mexico border showed a flying saucer that looks like a UFO.
The shot was captured by a fan who tagged the ufologist Jaime Maussan over the doubt of thinking he captured a UFO.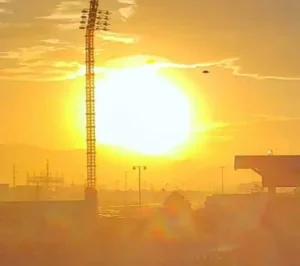 Later, the team sent the picture to UFO specialist Jaime Maussan this week, pleading: "Help Jaime Maussan. A fan sent us this photo he took during the game v Club Tijuana where you can apparently see a UFO. Is it or not?"
In an attempt to capture a clearer picture, Maussan utilised AI to improve the picture. He said it disclosed what he termed an "unidentified anomalous phenomenon" (UAP), a word NASA uses that is akin to identifying the more widely known word "unidentified flying object" (UFO).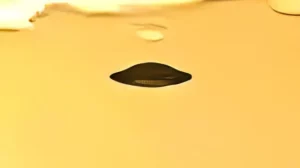 Maussan wrote in response: "I want to share with you that the case was analysed with AI technology and everything indicates that we are looking at an Unidentified Aerial Phenomena. Scientists in Kyiv call these ships 'ghosts' as they are unknown objects."
The photograph was taken on Saturday while FC Juárez and Tijuana were competing. A dark area is visible in the top right corner of the picture.
Then, Maussan allegedly utilised an ai-powered tool to assist him to identify a "round, domed ship."
Maussan claimed that the item is neither a drone nor a plane, and he even considers that the picture represents a protective shield covering it.
In response, FC Juárez wrote: "I can't believe it!"
During a briefing to science journalists, he said: "We're taking this very seriously. I've talked to the Navy pilots that know that they saw something back in 2004. They tracked it on their radar off the Southern California coast, over the Pacific."
"Since then hundreds of objects have been spotted and a couple of them were explained, they may be balloons, but most of them are unexplained."
"If that's the case, who am I to say that planet Earth is the only location of a life form that is civilised and organised like ours?"
He added, "My personal opinion is that the universe is so big, and now, there are even theories that there might be other universes." This is why I feel it was more probably alien life than technology from an enemy on Earth.
"Are there other planet Earths out there? I certainly think so, because the universe is so big."
Comments
comments