For decades Russia and the US have collaborated on many space missions. Now as Russia is invading Ukraine, President Vladimir Putin is receiving a lot of criticism. leaders of a G7 meeting said in a joint statement that Putin "has put himself on the wrong side of history."
From the 1975 Apollo-Soyuz Test Project, which took place mid-Cold War, to the continued partnership in the International Space Station program, the two nations have worked together in space amidst political upheaval on Earth. But Russia's invasion of Ukraine has sparked a backlash among Russia's space agency partners and is challenging that cooperative spirit.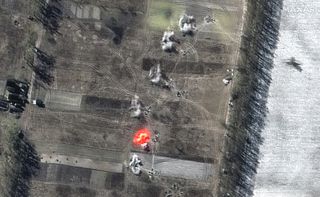 New satellite images taken by the WorldView-2 satellite operated by Maxar Technologies have captured views of artillery firing near Kyiv, Ukraine as Russian military forces continue their invasion of that country. These show new views of the fighting and destruction caused by the ongoing war.
Other satellite photos that were taken on Thursday, March 10, show the impacts of the war across other parts of Ukraine. Destroyed residential buildings and supermarkets were among the civilian targets destroyed in Russia's invasion of Ukraine. This image in particular shows views of the Chernobyl nuclear power plant, which was taken over by Russian military forces early in the conflict.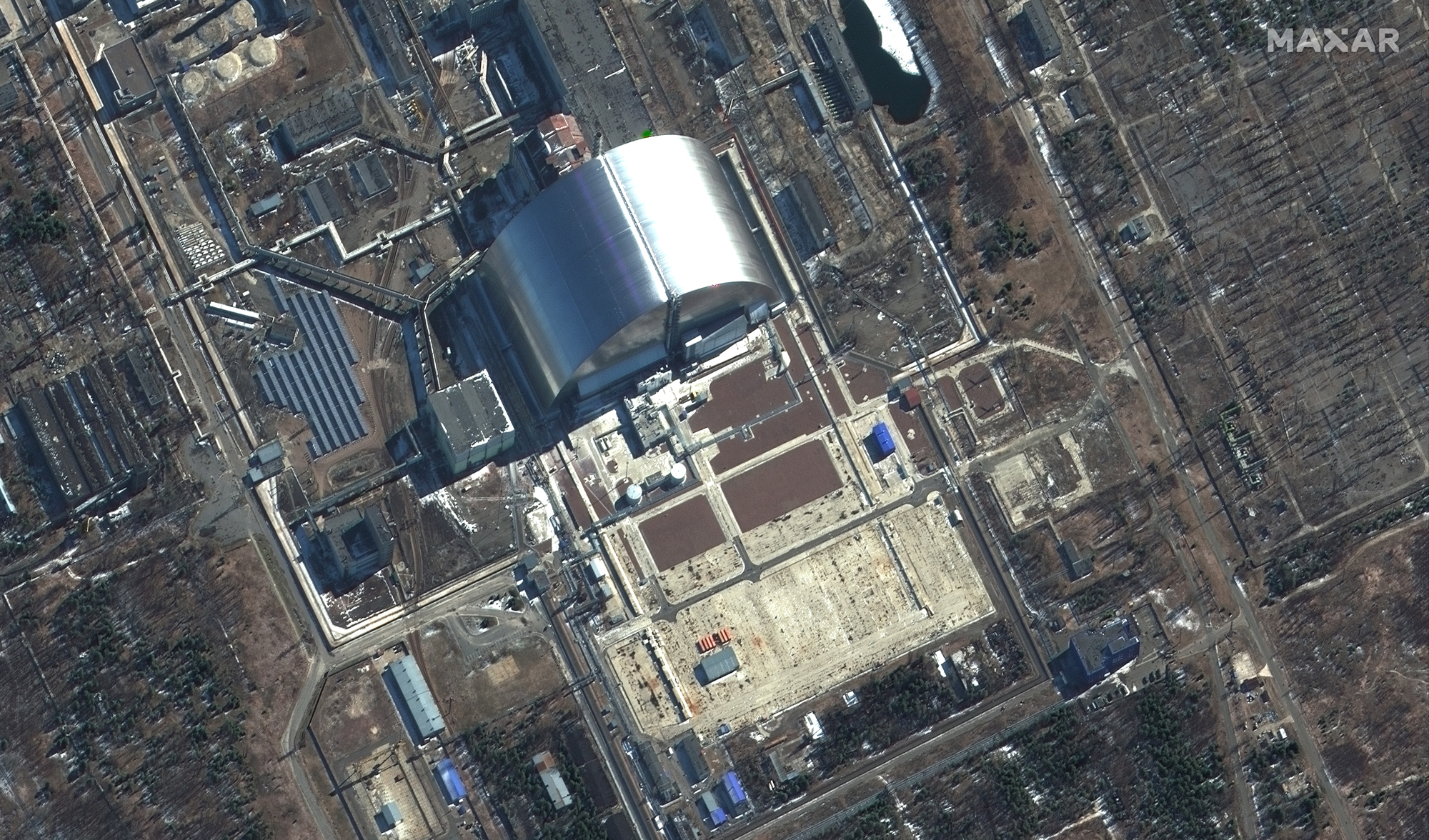 Effects on the space industry
According to Space.com, here's what else that happened in recent days among the space industry as the effects of Russia's invasion of Ukraine spread.
The Canadian space company MDA Corp. pledged this week to provide radar satellite imagery to Ukraine to aid the country's defense against Russian attack.
Elon Musk's SpaceX delivered more Starlink internet terminals to Ukraine to restore communications and connectivity. Musk pledged to send car power socket adapters and solar-charging equipment in order to help keep the terminals powered where regular electricity is not available.
Satellite photos have captured the devastation of Mariupol, Ukraine as the besieged city has been pummeled by Russian military forces in recent days.
SpaceX President Gwynne Shotwell spoke in a recent event to discuss how the company was able to provide Starlink terminals to Ukraine and activate service quickly.
The United Kingdom on March 11, banned all space-related exports to Russia as it tightened economic sanctions on the country following its invasion of Ukraine last month. Also, the U.K's Foreign Secretary Elizabeth Truss announced the space export sanctions alongside more stringent sanctions related to aviation.
We stand with Ukraine and its brave citizens and all those fighting for freedom across the world.

The Polaris Dawn crew will take this flag to a place in space that still remains beyond the reach of tyranny. pic.twitter.com/RgUdXWmCHN

— Polaris (@PolarisProgram) March 7, 2022
On March 10, Former NASA astronaut Scott Kelly said today that he will give back a Russian spaceflight medal he received "For Merit in Space Exploration" in protest of the country's invasion of Ukraine.