ImpactGuru.com — India's largest crowdfunding platform that provides complete crowdfunding solutions to empower individuals, NGOs and social enterprises to raise funds for medical emergencies, personal needs, creative projects or any social cause – be it big or small. A track record at ImpactGuru.com of impacting over 100,000 lives, mobilizing over US$20mm / Rs.150 crore across 15 countries and training over 1,000 nonprofits to crowdfund in last 4 years is their crowning achievement.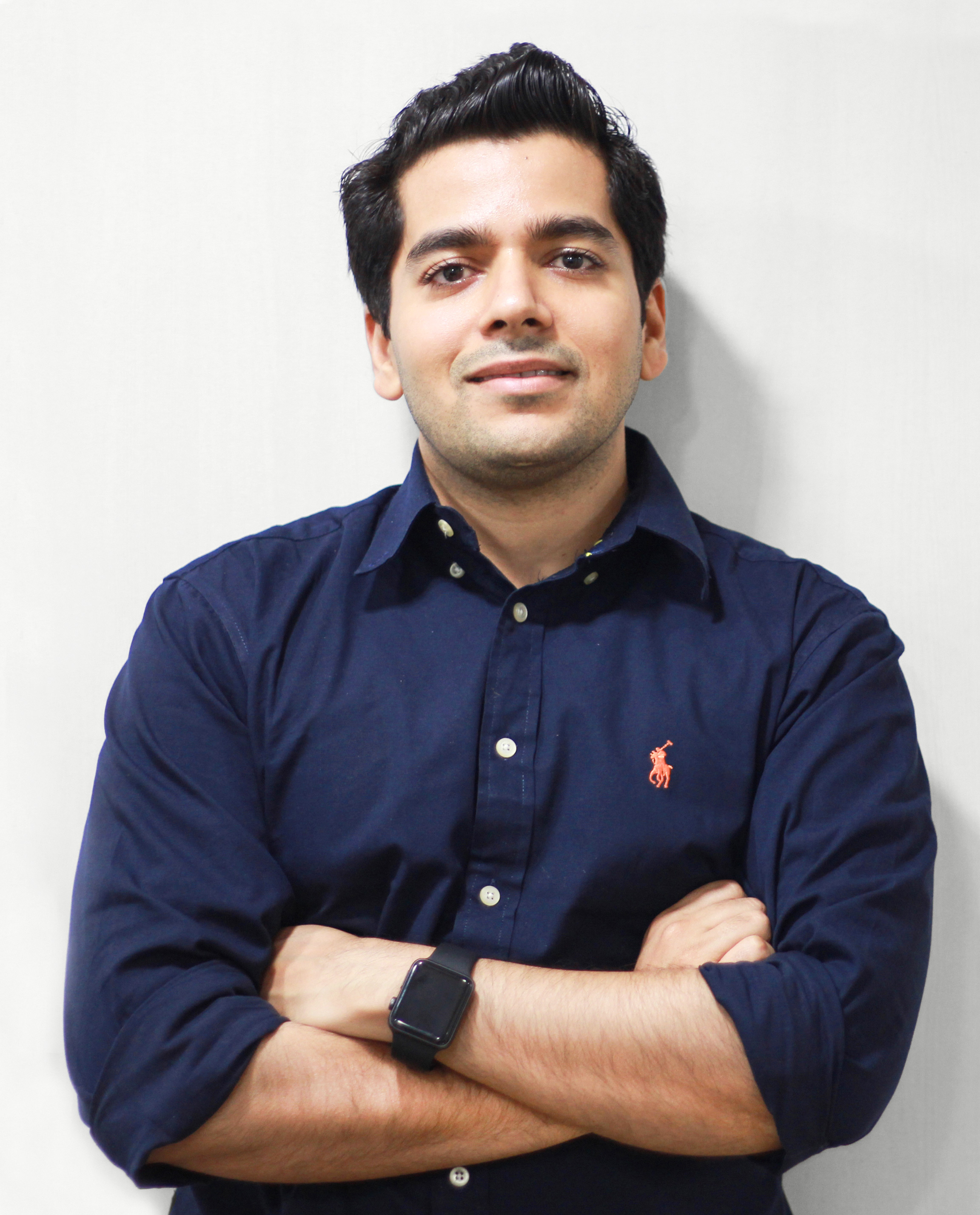 TechStory: What inspired you to become an entrepreneur? 
Mr. Piyush Jain: The strong passion to make a difference in the lives of people and save more lives inspired me to start a fintech company focused on healthcare. To that someone who has started their entrepreneurial journey, it's imperative to gradually build momentum from every step of progress. Just like culture eats strategy for lunch, positivism eats challenges for breakfast in entrepreneurship.
TechStory: Why should the younger generation aspire to be in this role What would be your message to people aspiring to become an entrepreneur?
Mr. Piyush Jain: Young people should aspire to become entrepreneurs because it is the best way to learn and grow as a business professional as compared to working in any other job. In order to become an entrepreneur, I believe it is helpful to have some amount of basic experience so that people are accustomed to the way large companies or even small companies actually work. This helps in taking some of those learnings into whatever profession or entrepreneurial venture you want to do.
What gives me a greater sense of pride is that our employees who are mostly below the age of 30 are also using the platform to create social impact in their own way. Their sense of fulfilment and dedication is seen in their work every single day when they go beyond their call of duty voluntarily to help our customers in need. In our little way, ImpactGuru is inculcating the habit of giving back amongst the youth (through our young staff) as well as the community at large.
TechStory: Tell us more about your journey so far. What is the USP/competitive advantage of ImpactGuru.com? When and why did you think of starting a platform as such?
Mr. Piyush Jain: My wife, Khushboo Jain and I co-founded ImpactGuru.com with a mission to help India's people find crowdfunding solutions primarily for healthcare. We were keen on a business model that would add value and meaning to the community.
The journey so far has been full of learnings. Till we reached a point where there was an operational team, everything from preparation, research and brainstorming was driven by Khushboo and I. Crowdfunding is at its nascent stage in India and 4 years ago it was a foreign concept to very many people. Within the healthcare ecosystem, the level of awareness about medical crowdfunding amongst hospital management and doctors is fairly low. They are the first people who find out when a patient has a financing issue. The journey from education to persuasion has been a challenging but a fulfilling one.
What makes ImpactGuru.com stand out is we are the only crowdfunding platform to have their own storybuilder to help customers write great stories as it's a major pain point in the industry today. We built an AI-supported storybuilder for medical fundraisers, with a template for all campaigners to develop their own standardized campaign stories.
We have a strategic partnership with GlobalGiving.org, the world's largest nonprofit crowdfunding platform based in US and UK. We are the only crowdfunding platform in the world that can offer Indian, US, and UK tax benefits to Indian and international donors.
We are also the first crowdfunding player in India to launch a smartphone app for customers with the Android app already available for download. The Android app presents the user with a quick view of their fundraiser, thus enabling them to keep track of the progress of the campaign, get real-time donation notifications, and post updates.
In May 2018, we announced our $2mm Series A round co-led by Apollo Hospitals Group, Asia's largest and most trusted healthcare group and Venture Catalysts, India's first integrated incubator. This partnership makes ImpactGuru the preferred crowdfunding platform for all Apollo patients nationwide. In November 2018, Shorooq Investments, Silicon Valley style venture capital firm based in Abu Dhabi and several angel investors from the GCC region joined our Series A Round.
ImpactGuru.com was declared amongst the 24 winners at Maharashtra Startup Week 2019, recently concluded in Mumbai. https://www.mahastartupweek.msins.in/winners With this opportunity to engage with the Maharashtra Government, ImpactGuru through its solution, hopes to accomplish a collaboration amongst the public, private and social sector by providing a single window access to fund healthcare of below-poverty-line backgrounds.
TechStory: How has technology enabled you to scale up your venture? Please elaborate on your AI supported feature called 'Storybuilder'?
Mr. Piyush Jain: The biggest use case of AI in ImpactGuru.com has been the 'storybuilder' on the platform. The storybuilder is an intelligent tool that helps campaigners create well formatted stories with all the relevant information with just clicks of a few buttons.
Our customers are typically people, who come to our online platform ImpactGuru.com to raise money for healthcare and personal projects. We realised quickly, that a lot of these people are looking to raise money from strangers but are often unable to articulate their own problems (on their fundraiser page) in a way that is effective enough to convince strangers to donate to them. We decided to combine creativity with technology and came up with an innovative tool on our website called 'the storybuilder' – a tool that allows people to automatically create a well drafted fundraising appeal which is informative and emotional to persuade their potential donors. All they have to do is answer a few questions and their fundraising appeal will be automatically drafted for them within two minutes. It's a first in the world innovation in crowdfunding globally!
TechStory: Would you like to mention some of the record-breaking crowdfunding stories on your platform?
Mr. Piyush Jain: ImpactGuru.com has become the largest crowdfunding platform in India for medical expenses. Over 20,000 patients have benefited by 200,000 donors from ImpactGuru.com. Over Rs 150 crores / US$20mm has been mobilized across 15 countries on our online platform and by our partners.
Our quickest fundraisers in 2018 were raising Rs. 21 lakhs in 15 hours for a waiter's son in need of funds for his kidney transplant and raising 15 lakhs in 3. 5 hours for a 15-Year-old boy's mother's rectal prolapse surgery. A memorial fundraiser put up by a group of friends for Bangalore resident raised the highest in a short period of time i.e. Rs. 27 lakhs
https://www.impactguru.com/fundraiser/help-ayush
https://www.impactguru.com/fundraiser/help-sukanya
https://www.impactguru.com/support-family-of-anbu-govindarajan
For Yash Charitable Trust who were looking forward to open a cafe with staff having developmental disabilities, our platform helped raise Rs. 7, 82,000. Cafe Arpan was launched in August 2018 in Juhu, Mumbai.
https://www.impactguru.com/success-stories/this-cafe-is-going-to-be-run-by-adults-with-Developmental-disabilities
17000 Ft Foundation, an NGO working tirelessly to improve the lives of children living in Ladakh put up two fundraisers on ImpactGuru- to translate, contextualize, print and distribute 15,000 story books across 370 schools in the Leh district and to set up a playground in the remote schools of Ladakh. Both fundraisers raised over Rs. 5.50 lakhs
https://www.impactguru.com/fundraiser/help-17000-ft-foundation
https://www.impactguru.com/success-stories/17000-ft-foundation-is-changing-ladakh-with-its-stories-in-bhoti
Jaclyn Mariano, a Psychology student from California, achieved her target fundraiser for tuition, boarding, lodging and other supplies to help the students at Ferrando's Speech and Hearing Center in Shillong, India. Jaclyn fundraised outside her own network, it was in addition to her friends and family living in the US who enrolled as donors.
https://www.impactguru.com/success-stories/an-american-student-travelled-all-the-way-To-shillong-to-make-a-difference
TechStory: Who has been the inspiration of your life and what were your key takeaways from them?
Mr. Piyush Jain:
Jack Ma
During difficult moments, I keep in mind the following saying of Jack Ma:
"Today is hard, tomorrow will be worse, but the day after tomorrow will be sunshine."
Techstory: What are some of the challenges that you face on a daily basis? Would you like to share your thoughts on work life balance for entrepreneurs in general?
Mr. Piyush Jain: On daily challenges
Social problems are so immense in India, that often one can get disillusioned by the impact one creates i.e. whether one's intervention is moving the needle or not.
At ImpactGuru, we often face an ethical dilemma. Private hospitals will not proceed with treatment without the funds, say of 5 children whom are near death without a critical emergency surgery. It is an overwhelming feeling as we will be disappointing someone or maybe more as we have limited resources as an organization and limited donors to reach out to fund each of the 5 surgeries successfully.
How to handle the mental pressure and how to execute the task is the pressing concern. It's very important to keep the perspective that the journey of a thousand miles begins with a single step. We thus pick cases where we can have the maximum impact given the short time. We select cases such as transplant, heart surgeries, cancer rather than dengue, malaria, diarrhoea.
On work-life balance
I believe the only way to sustain for a longer period of time is to take adequate breaks to unwind. Traveling, electronic music and photography makes me hit the Pause button.
TechStory: What are some of your key priorities for your people?
Mr. Piyush Jain: I want every individual at ImpactGuru to start thinking like an entrepreneur no matter what role they are playing in the company. I want them to have the freedom, flexibility and training to be able to excel in a task. Be creative and to bring their own thoughts and ideas on how to do a task in the best possible manner. Contribute far, above and beyond what we expect from them. That's the kind of people we want to create out of ImpactGuru and that's the kind of culture we are trying to create.