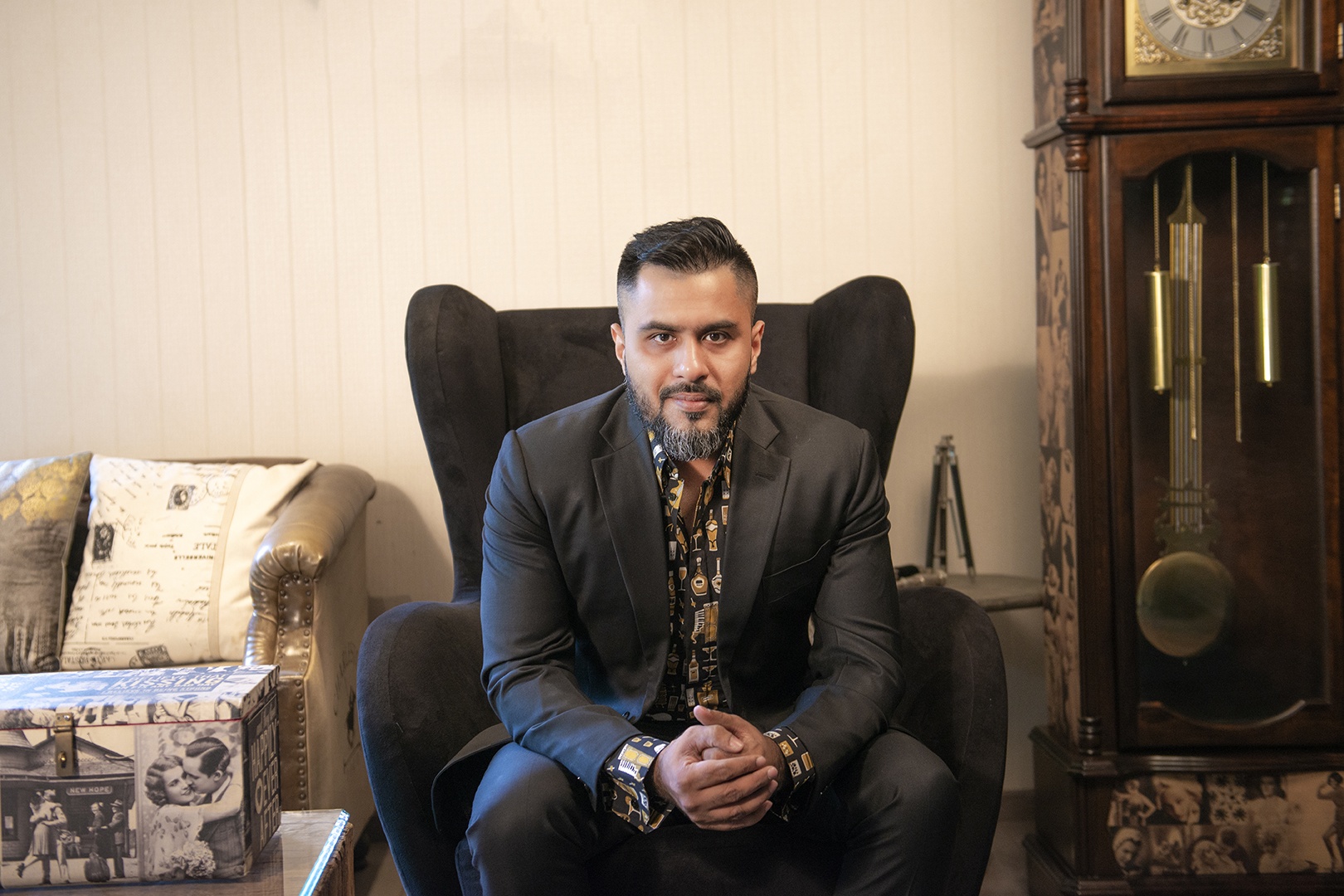 The mushrooming of private schools and institutions has become a common sight all across the country after the privatization of education in India. But, contrary to popular belief that associates quality with anything that is private, the truth is that many such private educational institutes are guided solely by commercial considerations and quality education often takes a backseat.

Only a few schools and institutes have been able to maintain the high standard of education as expected by parents. When it comes to early education, one such institution that has been imparting quality education to children for their holistic development is the Early Learning Village & Wonderland Playschool.

Mr. Pradeep Jolly, who is the co-founder of Early Learning Village & Wonderland Playschool, in an interview with Techstory revealed many facets of his entrepreneurial journey and what made him open these preschools. Here is his story and also the story behind Wonderland playschool & Early Learning Village.

So, What Inspired Mr. Pradeep Jolly to Go for Entrepreneurship

Mr. Pradeep Jolly is a dynamic entrepreneur. While talking about his entrepreneurial journey, he lets us know that he used to accompany his father to the office and handle accounts of the business. This exposed him to the world of business and soon, he learned the nitty-gritty of running a business. Eventually, he started handling more important responsibilities at his father's office. This gave him the experience and confidence to set up his own venture.

But, why has he chosen the early education domain to start his venture? Reacting to this question, Mr. Jolly said, "Starting my early learning centers came like an opportunity to counter issues in the early childhood education system. Education is as necessary to us as eating food. We want to go back to the unconventional ways of teaching through exposure and environment."

He continued, "The educational industry's ecosystem has more issues than anyone can imagine. If you think, you can solve a problem, you have an amazing business idea!". According to Mr. Jolly, today's youths have all the means and support to become entrepreneurs. His message to young and aspiring entrepreneurs is that it is not about finding a tough problem as a business idea, it is about finding solutions for the basic issues.

Wonderland Playschool & Early Learning Village – From Idea to Inception

The Early Learning Village was founded in 2016, and since its inception, it has been providing quality education through its innovative way of teaching through exploration and play. The idea of starting an early learning center came to Mr. Jolly when he and his wife were searching for a preschool with quality learning practices for their first child.

Unable to find such a school for their daughter, they decided to do some research to set up an early learning center, which culminated in the establishment of Wonderland, a preschool. Interestingly, Mr. Jolly's daughter was the first child to take admission in this preschool, which later became a huge success.

Mr. Pradeep Jolly recalled, "With Wonderland's success, we decided to offer similar quality of early childhood education to the children in Gurgaon. Thus, Early Learning Village was founded in 2016."
But, what is unique about Wonderland & Early Learning Village Playschools that make them stand out from the crowd? The learning and teaching practices of Wonderland have been designed keeping in mind the Montessori philosophy. What's more, the infrastructure of the school is such that at every corner, children encounter a learning material which helps them develop learning, and life and soft skills.
Early Learning Village focuses on the power of exploration and play. They follow the International Early Years Curriculum (IEYC). Apart from these, the teacher-child ratio at Early Learning Village is 4:10, which is undoubtedly hard to find today, due to the growing commercialization of education. No need to mention that such a teacher and child ratio can ensure that each child gets equal and better attention and care.
Views on the Startup Scenario of the Country
In the last couple of years, we have witnessed an impressive growth of startups. In fact, India is the home to the youngest startup owners. Mr. Pradeep Jolly is of the opinion that among startups, those in the Tech and Edtech sectors have great potentials. But, finding talent, managing the workforce efficiently, and market creation are some of the challenges before the Indian startup sector.

To put it in his own words, "the startup ecosystem sees 3-4 startups emerging on a daily basis. Tech starts will grow tremendously as they will change the face of the current economy. Since it is a market where young startups look for VC funding, the market is great for investors looking to put money in a sensible business idea. Edtech is here to grow and according to me, talent or workforce management and market creation are the two challenges for the current startups."

Role of Technology in the Growth of Wonderland & Early Learning Village Playschools

Technology has permeated all aspects of our life and education is no exception. In fact, technology has revolutionized the entire learning process. The Wonderland & Early Learning Village has also employed technology both for its growth and also to deliver quality education. Pradeep Jolly lets us know that the learning material of their centers is backed by science and technology.

In fact, they are also planning to bring in something involving AR and VR – two of the most dominating trends in the tech world. According to Mr. Pradeep jolly, "Early education industry is a playground where there is always room for a new swing or a play. Technology and scientifically proven methodologies have made way for new advancements. I am currently working on bringing something new which involves augmented and virtual reality as the new and core tools."

The Entrepreneurial Journey So Far

The road to entrepreneurship is usually not smooth and straight, but is often adorned with many obstacles and twists and turns. The story of Mr. Pradeep Jolly is no exception to this. He too encountered different problems at different stages of his entrepreneurial journey. But it is the struggles that give us the experience and insights.

"From the rules and regulations around setting up an early learning center, to learning practices, curriculums, learning philosophies, research around early years growth, the leaders in the education industry and the government policies and rules around early years learning centers – I learnt many things along the journey," remarked Mr. Jolly.

"What started with only 15 students in the year 2012, grew to become a very-well known early childhood learning brand. Wonderland has touched the lives of more than 50,000 children and parents in only 6 years. While finding the right teachers and caregivers have been the most critical problem for me, I am happy to have found a great leadership team in both of my centres", he said.

When Early Learning Village was started, they had only 7 admissions and now, they have more than 200 children and counting.

Inspirations, Challenges, and the Takeaways

For Mr. Pradeep Jolly, his father has been a great source of inspiration. In his own words, "I will always admire him for his dedication, good judgement, and selflessness. I try to learn and adapt from his ways of dealing with situations."

For entrepreneurs, it is not easy to make time for themselves and for their families. Urgent works can come up at any time and they have to leave everything behind to handle these. But amidst all this, it is equally important to take out time for oneself and the loved ones.

"Every entrepreneur is required to stay on his feet, duty calls can come any time and because you know your purpose and you know you are doing this for a better future of everyone around. So, you get up and get out to handle work duties", opined Mr. Jolly.
He further added, "Amidst all this, you find yourself not finding enough time for yourself and for your loved ones. I try taking a day off every month when I plan to do nothing. It is tough to not touch the phone to check my email inbox, I try not to give in to the temptation. Some days I win, some days I lose."

For Mr. Pradeep Jolly and his education centers, the topmost priorities are care, growth, and quality. Mr. Jolly believes that our children and teachers deserve all the three in their environment and therefore, he makes sure of that. "These things have a direct impact on their creativity and productivity, and I would not want to compromise on that," he said.
So, Wonderland & Early Learning Village makes sure that teachers have enough learning and development opportunities and get an access to quality materials and resources easily. This, in turn, ensures the deliverance of quality education to children.
With innovative learning practices and a greater focus on the welfare of teachers and children, Mr. Jolly has been able to make Wonderland & Early Learning Village a name to be reckoned with in the early education domain. We wish Mr. Jolly and his team good luck and hope that his education centers continue to deliver holistic education for the all-round development of children.

Comments
comments