In an intriguing interview with TechStory, Dr. Mayur Sundararajan, the Business Head of Superfan at Versa Drives Private Limited, unveils the captivating story of Superfan's journey. Over the course of three decades, Versa Drives, a technology company based in Coimbatore, has remained at the forefront of embedded systems and motor control, showcasing their expertise and innovation.
1. Can you take us through the journey of Superfan? What is your association with Versa drives?
Versa Drives Private Limited is a technology company from Coimbatore that specializes in embedded systems and motor control. It has a history of over 3 decades; it was started as Computer Controls Corporation in 1989 by two technocrats, Mr. Sundar, an MS EE graduate from the University of Missouri, Rolla, and Mr. Durga, an MS Control Systems Graduate from IIT Madras.
The company began in a garage in Coimbatore, with the initial business leveraging the power of embedded systems and customized firmware to build smart monitoring and programmable systems for textile and printing industries in the country. Gradually ventured into other systems and worked with certain global customers. In the early to mid-2000s, the company pivoted towards motor control, essentially building electronics hardware and firmware to control a motor to perform the required application. This pivot turned out to be a critical decision as there were very few Indian companies that had this expertise. The motor control products were sold under the brand name Versa Drives. In 2010, Versa Drives became the company specializing in motor control, and the rest of the business was shifted to this new company.
Meanwhile, in 2009, we attended a technology forum where certain government officials introduced us to the problem of ceiling fans. Later, we came across an article 'Ceiling fan: an overlooked Appliance," by Prayas, an NGO. 
This highlighted the stress ceiling fans were causing our country in terms of energy demand and environmental impact due to the huge numbers. At that time, there were about 350 million ceiling fans in the country, with a growth of 10% every year. These fans were creating 6-8% of the total energy demand, resulting in significant environmental pollution from generating that required power. 
These impacts pushed us to explore some solutions to this problem, as eco-consciousness was always a core value for the company. Then we explored the possibilities in the motor of the fan, as that is our expertise; in a few months, we were able to build a motor control drive that can drive a type of motor called Brush-Less Direct Current(BLDC) motor for the ceiling fan application. 
Certain technical obstacles prevented others from finding a successful solution using this type of motor. 
We built the BLDC motor in design sync in a few more weeks to perform the ceiling fan application. We bought the most popular Crompton fan, removed the insides, and put our solution to run the fan; the actual consumed 75 W, and the solution we made consumed less than 32 W. 
We completed the prototype and invited several popular fan manufacturers to look at our ceiling fan solution in early to mid-2012. Many were amazed at what we did and acknowledged that we solved the technical problems they could not for years. But none of them were ready to take up the solution citing two reasons – they did not believe that Indian consumers would accept a product requiring higher initial investment even with a higher payback later. Another reason was that they had no reason to release a new technology in the market as they were all selling the existing fans and doing sufficient business.
We thought that the savings of more than 56% (75W vs. 35W) and its potential impact on society and the environment would not be realized if we kept waiting for the popular brands. 
And those impacts were the reason we began the project in the first place, so we decided to launch the fan under our brand name – Superfan. Thus Superfan became India's first super energy-efficient ceiling fan on 12-12-12 with its launch in Chennai.
We set out to remedy the reasons the industry was shunning away from adopting a superior energy-efficient technology – we built Superfan such that it was more than just energy efficient; we gave it a remote control and the capability to run at a stable speed between 90VAV to 300VAC input. We made it inverter-compatible with a high power factor, fun colors, and more. We intended to save the environment, so we made the packaging without plastics or thermocol. These features make it a better fan in every way, not just energy efficiency. 
The market response was slow, but it was favorable and consistent. We began to supply to large institutions that were concerned with energy consumption. This showed to the industry though limited, there was market acceptance. Concurrently we began working with the government on changing the policies and standards to make a distinction in the market for super energy-efficient fans. 
These years of continuous knowledge sharing with them played an important role in the mandatory BEE (Bureau of Energy Efficiency) star labeling on Jan 1st, 2023. Its impact is that the old 75W fan can no longer be produced or sold as it does not qualify for the least efficiency rating, which is 1 star. 
Now the maximum electricity a regular (48in.) fan can consume to generate 230 CMM(typically accepted by the market) is 56 W. Super energy-efficient fans like Superfan would easily qualify for the 5-star rating. This rating will be more familiar to the public in ACs, Refrigerators, Geysers, etc. Now it is also in fans. 
Superfans played a significant role. This change prompted newcomers to adopt the technology and build brands bringing investments into the industry. The existing brands were forced to adopt the technology and bring these super energy-efficient fans into their catalog. They could borrow solutions from semiconductor manufacturers and buy solutions from elsewhere.
Between 2012 and now, Superfan was recognized nationally and internationally.
These are some of the prestigious awards received by Superfan:
Appliance of the Year Award by NECA (2020) under the Bureau of Energy Efficiency, Ministry of Power, Govt. of India.

Global LEAP Award 2016-17 in the Small Ceiling Fan Category for the Superfan E11 ceiling fan model.

India Design Mark Award 2017 for the Super X1 Ceiling Fan model.

CII National Award for Excellence in Energy Management for the Most Innovative Energy Saving Product.

Time India Awards (2017): Jury Special Mention-Startups.

Dupont Global Sustainability Award 2015. (Arguably, no Indian company has won this in recent times)

Showcased Superfan at Consumer Electronics Show (CES) in 2017 in Las Vegas.

Honorable mention in International Design Awards in Sustainable Living/Environmental.

Appliance Design EID – Excellence in Design Bronze 2014 Award for Small Appliances.

India Innovation Initiative 2013 Award.

CII National Award for Excellence in Energy Management 2021 for the Super Q BLDC fans recognized as an Innovative Energy Saving Product
There are several patents (7 to date) on Superfan's design and manufacturing processes. Even in 2023, Superfan electromagnetics design is considered the best in terms of efficiency (N. C. Lenin, S. Padmanaban, M. S. Bhaskar, M. Mitolo and E. Hossain, "Ceiling Fan Drives–Past, Present, and Future," in IEEE Access, vol. 9, pp. 44888-44904, 2021, doi: 10.1109/ACCESS.2021.3052899). Over the years, we developed technology on other aspects of fans, like designing super efficient blades and manufacturing processes, etc. 
Now Versa Drives – Superfan would be one of the very few companies in the world that has experience in fundamental motor technology, bldc fan technology, manufacturing experience, sales and marketing experience of super-efficient fans, liaisoning experience with the Indian government, and a brand in the market. 
Superfan is uniquely positioned to build an Indian brand anchored in an environmental, equitable, and global vision of making appliances for India.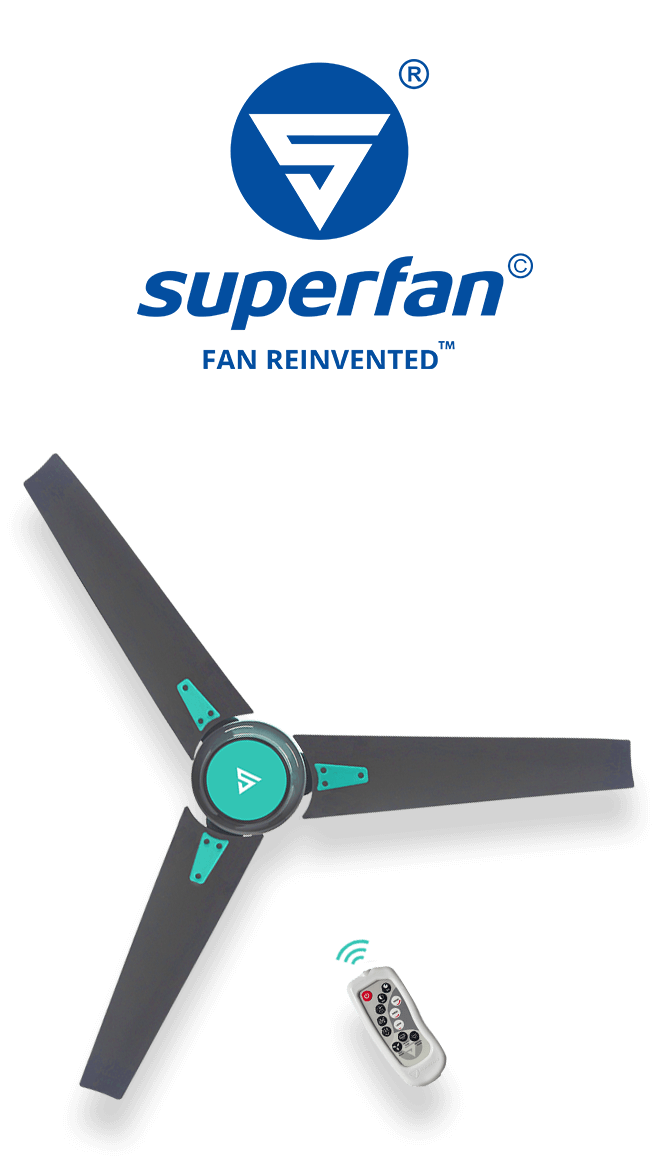 2. What is the need gap that Superfan aims to cater to? And what is your target audience?
Superfan is in the business of giving thermal comfort to consumers using the phenomenon of evaporative cooling. This is like leveraging the power that we have for free. When our body heats beyond the normal temperature, sweat glands are activated, and we sweat. The sweat on the skin conducts heat from the skin and evaporates. This evaporation leaves the remaining sweat cooler, removing the body's heat and evaporating again. This continues until the body cools down to the normal temperature. A flow of air around us while we sweat makes the evaporation faster. This is akin to us blowing on hot tea to cool it more quickly. Fans are an artificial way to induce airflow indoors.
Superfan designs fans that optimize the flow through blade design and use the least possible amount of energy from the motor required to move the blade to generate this airflow. As mentioned previously, there is a unique thing in Superfan with various aspects of technology and experience present in-house that enables us to control the fan design precisely. An example could be the Super Q model, which won the 'Appliance of the Year' award from the Ministry of Power, Govt, for being the most efficient fan in India in 2021. 
This fan has the same motor design as our other fans. The difference is in the blades. This blade was designed to cater to a specific segment of the use case, where the consumers want the airflow but do not desire high airspeed. The airspeed is what you feel as the push of air when you are under the fan, but to cool down, the airflow movement is sufficient. Some consumers feel the dryness of the nasal tracts and eyes after sleeping under a fan for a night. This is because high speed increases the evaporation rate, leaving their nasal tracts dry. This will be especially hard on consumers suffering from asthma or breathing issues. So basically, with this fan, Superfan has created a high-flow fan that moves the same amount of air as a high-speed fan (typical fan). Still, at a lower speed, it removes the discomfort of a regular fan but delivers the same comfort more healthily. This is done by working on the blade shape. This model delivers 230 CMM airflow at 240 RPM at 25 W. Comparatively, other super efficient fans deliver 230 CMM at 350+ rpm at 35 W. There is more energy efficiency, healthier comfort, and a reduction in the RPM will give quietness. This is one example of how Superfan leverages its expertise in all aspects of fans to cater to certain segments. This fan is good for bedrooms, especially one that has AC.
Superfan customers are anyone that is looking for fans. As Superfan is more than it would cost a bit higher than other 5-star fans as different values come with it, it is more of an idea we are selling. It is eco-friendly packaging,  eco-conscious manufacturing, least import content. We source all the possible components from India. We design fans with a high power factor(waste on the grid) at all speeds. Hence, everyone gets savings, not just the money savings for the consumer and much more similar intangible or long-term benefits beyond just the consumers. This makes it special, so typically, our customers are the ones that value these special airflow features or our views on the industry, society, and the environment.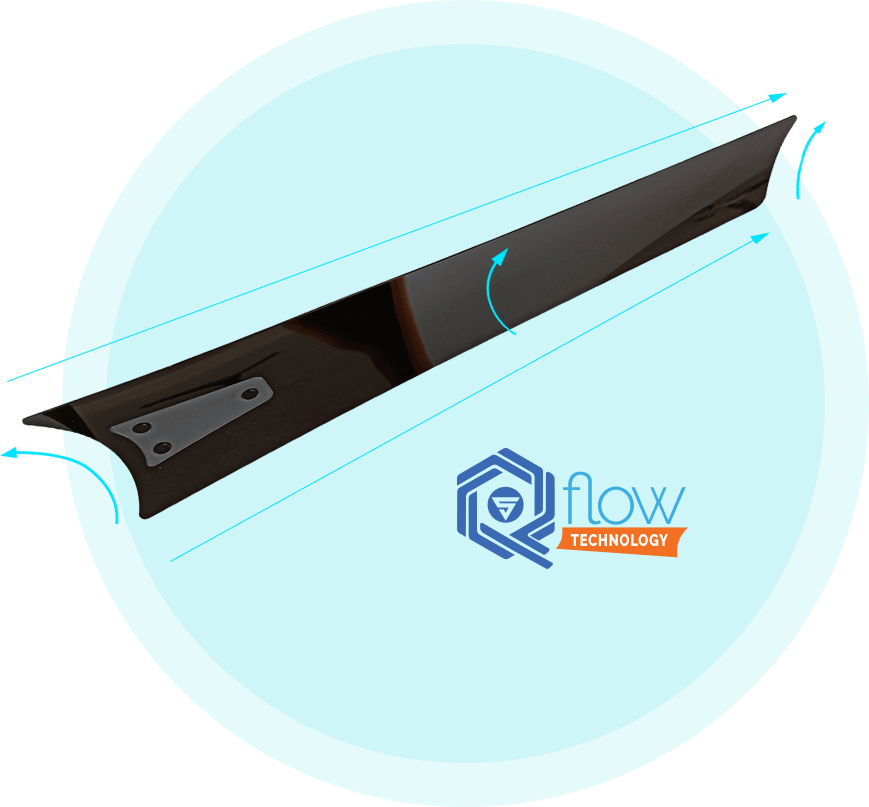 3. Share a brief about the current BLDC ceiling fan industry. 
Currently, all the brands have BLDC fans in the catalog, owing to the mandatory star labeling that began on Jan 1st, 2023. Atomberg, a startup that came into the market in 2016-17, must be the largest player in the space. They have brought in more than 100 million dollars in investment. They have created a buzz in the market and created a headache for the more established brands in the industry. Essentially, it is the two outsiders, Superfan with technology leadership and Atomberg with marketing leadership in the industry. The market's total size is not well known as their earlier star labeling was optional, but it is estimated to be about 40 – 50 million fans. Currently, the market size of BLDC fans is about 5%. Due to the mandatory labeling, it is projected to reach 20% by next year and will only increase. From the historical trend from other appliances, all the technologies will coexist with the domination of energy-efficient ones, as each would have some advantages.
4. Can you share a few innovations undertaken by the company since its inception?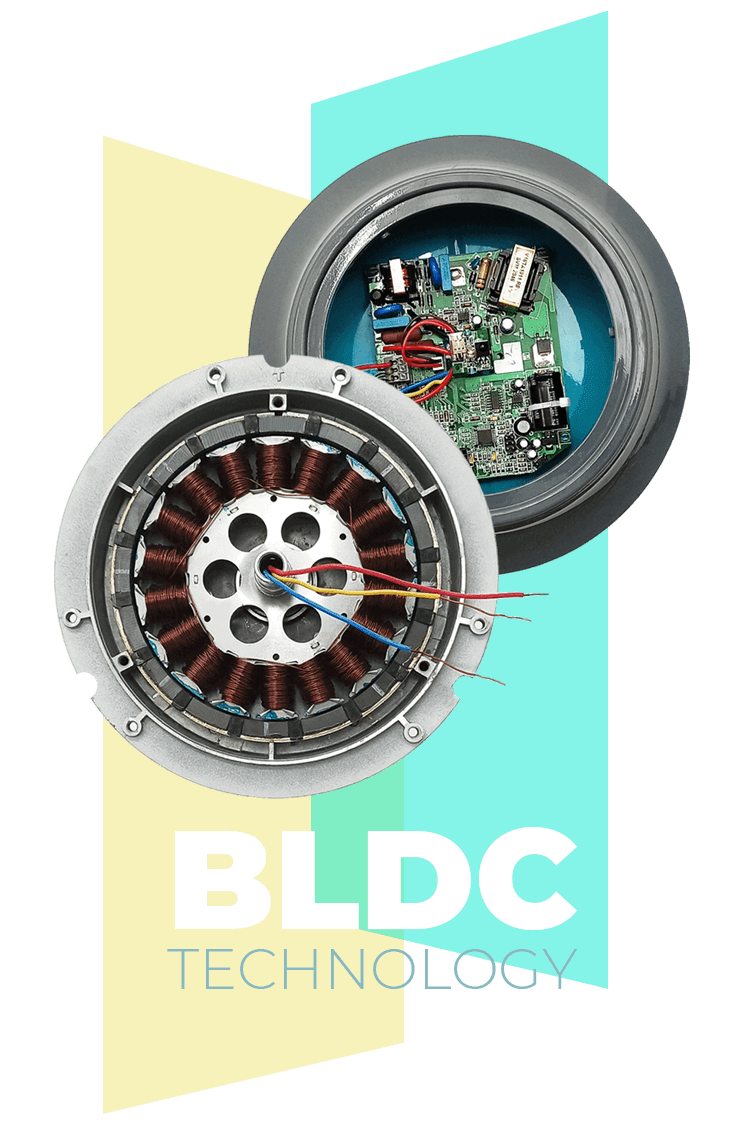 In the last decade, any improvements in the fundamentals of the fan would have likely started from Superfan; the list is some of the highlights of Superfan and its contribution to the industry.

First commercial BLDC fan in India

First Remote integrated ceiling fan

First Commercial fan with service value > 6.0 (Efficiency factor, it is airflow/power consumed at highest mode)

First Fan with wide operating voltage (90 – 300V)

First Sensor-less BLDC design

First Capacitive regulator operated BLDC fan.

First Commercial fan with service value > 9.0

First, Plastic and Thermocol free packaging (Eco-friendly packaging)
5. What are a few limitations in the fan Technology space, and how can they be overcome?
The addition of sophistication has made the overall product better than the older product in most ways. But there are some small limitations. These BLDC fans will work best with a remote rather than an existing regulator. This slight discomfort is due to the difference in the motor technology between the AC induction motor and the BLDC motor. These are more reliable than regular fans when the fans are properly installed. The service requires spares from the manufacturer, which is more like an AC or washing machine. Any electrician can replace the spares with a minute of instruction, though.

6. What would be the long-term impact of using energy-efficient fans? 
There are over 500 million fans right now in our country. Due to adverse climate change, the seasons are expected to be extreme. There will be hotter summers, and human thermal comfort will become a fundamental necessity for a tropical country. Air conditioners alone would not be a solution. It would be a combination of ACs, air coolers, and fans. This highlights that fan usage is only going to increase in India. Reducing their energy consumption will reduce the stress on electricity demand and the environmental cost of producing that electricity. Essentially, using energy-efficient appliances (fans as they are huge numbers) is for the welfare of our future generation. At the smaller levels, ESG rating is something that is increasing in popularity as one of the evaluation parameters in the performance of an institution. Consuming less energy would give more credit to the environmental aspect of the rating.