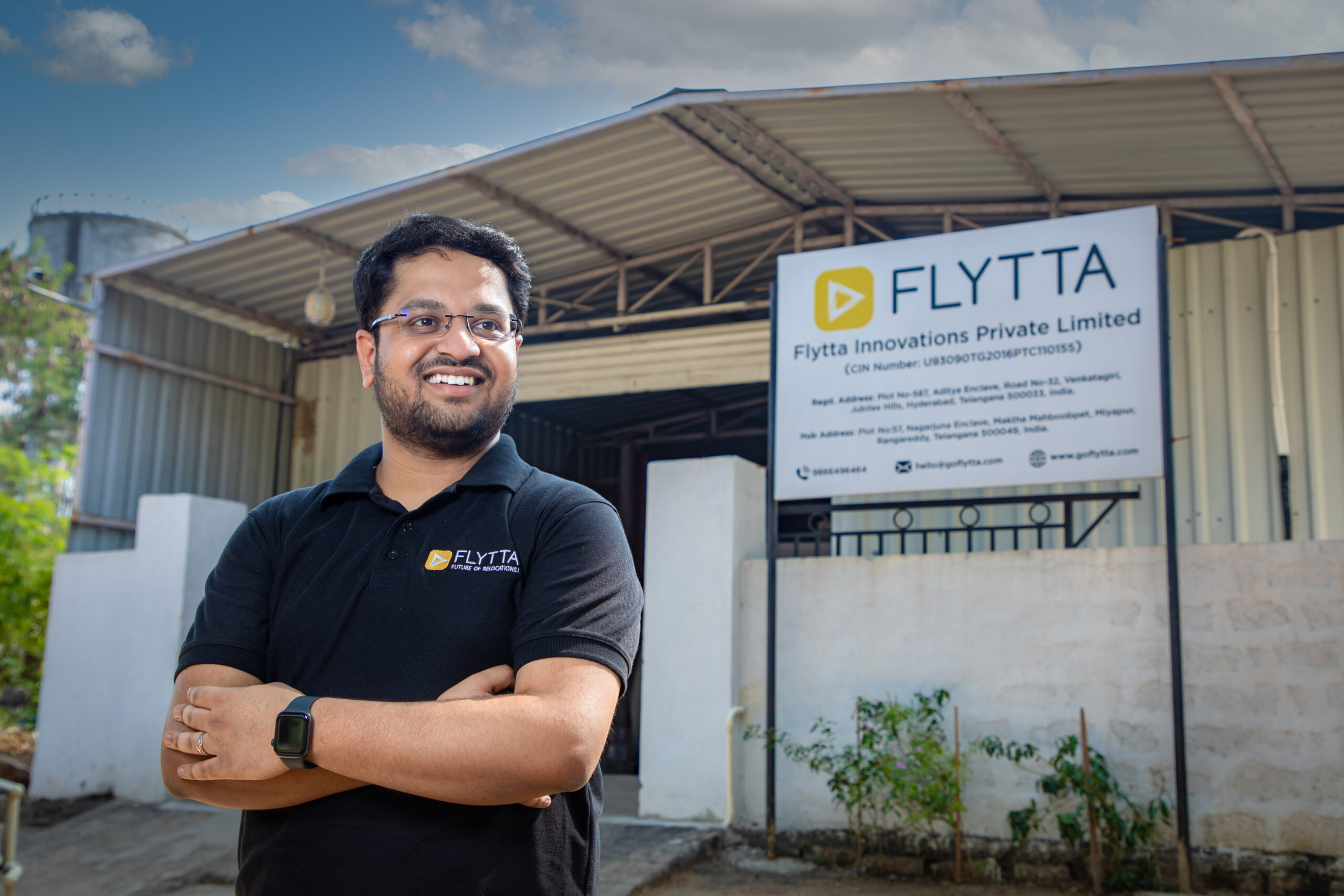 FLYTTA is a next generation moving company offering seamless moving experiences to moving professionals  and enterprises for intercity and global needs. We sat down in conversation with them addressing their needs and their philosophy. Read on to know more:
1. What is the concept behind Flytta?
Flytta is building an operating system, as an intelligent mobility platform for the global relocations and moving industry. Incubated by Nasscom 10000 Startups, Flytta was founded by Rahul Kanuganti in 2017. The startup enables seamless employee and asset relocation with a one-stop solution driven by ML and IoT.
Our platform solves the challenges of packing and thereby reducing damage, logistics management, regulating delays with intelligent pickup, transit, and delivery mechanism.
Flytta's AI-driven platforms help logistics, transport companies and corporates organize the complete life cycle of the relocation process. 
2. What is the market you target?
Our Relocation Management Product is focused on Corporates with 1000+ employees. MSMEs with production facilities and operations across different states also constitute our potential market. 

Professionals who are moving from one city to another city with at least 0.5BHk worth of goods 
3. How do you think Flytta has revolutionized the target market?
Since starting the business in 2017, Flytta currently has operations in  2200+ cities, towns, and villages in India. Flytta can move as small as a computer from your home to your office and as large as an entire manufacturing facility including machinery and components to another location. Our focus is not just on the b2b logistics segment, we are also equipped to assist entities like the Indian Army to help move, using our intelligent moving OS.
Using our services, large corporates can move their employees using its Enterprise Platform and become a part of the process by co-creating a complete moving experience for their employees.  Corporates can also move their offices, their IT assets, and reverse ship it if employees are working from home.
We are also running tests with an integrated OS for logistics operators and fleet aggregators. We expect this new operating system, wholly developed by the inhouse technology team will revolutionize the global moving industry  by making it easier, more efficient, and optimised for logistics operators and vendors,
4. Which technologies do you employ in your tools?
Logistics has embraced the use of technology like never before. This is due to the massive scale of operations and the increasing need for optimised route planning, risk identification, and on-road mitigation for excellent time management. Our software optimizes employee relocation by providing 360° services to ensure effortless relocation of human capital. We have built an operating system through which logistics operators will be able to track, reroute and optimise the moving process and track vehicles in transit. The core technologies that we use are Vision Intelligence, IoT, Machine Learning, and Data Science.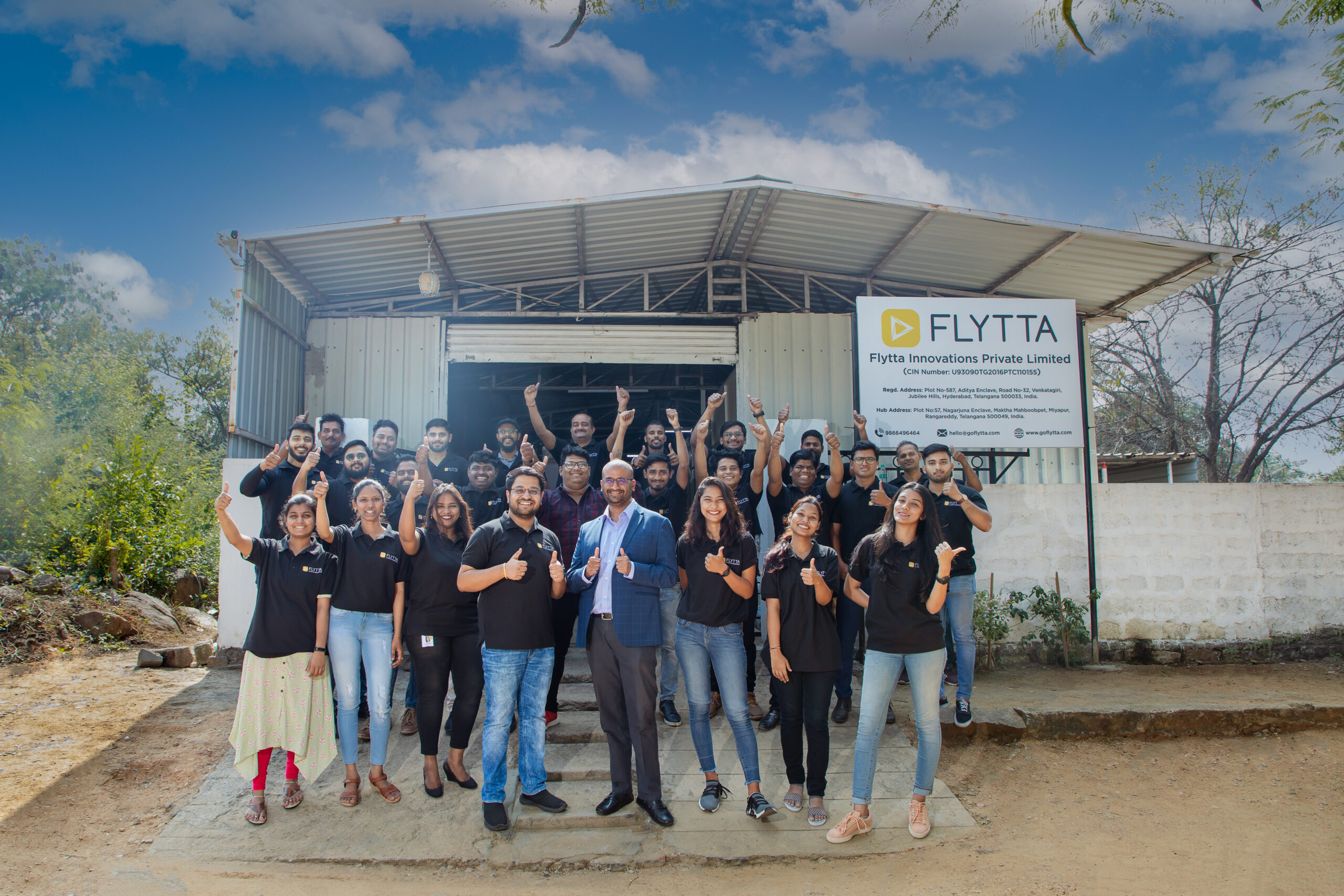 5. How do you think Flytta brings innovation through ML and IoT?
 Machine Learning is used for object recognition, personalisation, and various aspects of the moving life cycle. 
 IoT enables object and condition monitoring if the goods on a real-time basis. 
We are working on full-scale AI-driven technology which defines the future of the moving industry altogether. 
Every move is different. My move would be much different from my co-founder, family, bachelors; some have expensive Arti crafts, some have high-end electronic products and some have an emotional attachment to their belongings. Machine learning helps in the personalization of the move, based on the assets/products one is moving. It helps determine the type of the product, creates a layout inside the container in order to stack the products inside the truck so that the breakages are minimal.
Customer personas have changed drastically, they don't move a full truck anymore, some customers want delivery at different places, some customers want to pack the assets from different places, some customers want to store a few assets at the warehouse, use and deliver a few to their new home. ML plays a vital role in customization based on their data. 
Vision intelligence is used to determine the packing required for the asset/product, ensuring great protection. Moving homes has more than 100 touchpoints, unlike food Delivery or E-Commerce which has around 10-15.  IoT enables object and condition monitoring of the goods and the truck on a real-time basis.  
Based on millions of data points we have collected, we are now working on building an AI engine, that will define the future of moving.
6. What do you think has been the reception of Flytta?
 Flytta already helps 50+ MNC's including a few fortune 500 companies manage and optimise their relocation needs. The market for intelligent moving is fragmented in India with fleet aggregators and traditional logistics services spread across the nation. In such a scenario, having a one-stop partner for all kinds of relocations works as an integrated solution platform for large MNCs and SMEs. We provide that to bring all factors related to asset and capital relocation under a single dashboard.
 We are a team of 200+ Employees and adding new talent to our pool every month.