Meta Platforms Inc. (META.O), the parent company of Facebook, announced on Tuesday that it has raised $10 billion in its initial bond offering, which will be used to finance share buybacks and other investments to restructure the company.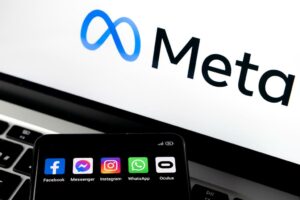 The IPO would assist Meta, the only major technology company without debt, in building a more conventional balance sheet and funding some pricey efforts, such as its virtual reality platform, the metaverse.
Apple Inc. (AAPL.O) and Intel Corp. (INTC.O), two additional IT behemoths, recently sold bonds to raise $5.5 billion and $6 billion, respectively.
With recession worries and competition pressures impacting its sales of digital ads, Meta set a dour forecast and reported its first-ever quarterly revenue decline in late July.
Meta had been the only significant technological company without debt on its books. It might construct a more conventional balance sheet by taking advantage of the market right away. According to the sources, this might provide it greater financial flexibility as it seeks to pay for certain pricey efforts at a time when its cash reserves are running low, such its metaverse virtual reality and Reels short film product.
Comments
comments