Elon Musk made the record-breaking sale for a billionaire by selling his Tesla Inc. shares for $6.9 billion, claiming that he needed the money in case his botched acquisition of Twitter Inc. had to proceed.
Musk tweeted late Tuesday after the transactions were revealed in a number of regulatory filings, "It is critical to avoid an emergency sale of Tesla stock in the (hopefully improbable) event that Twitter forces this deal to close and some equity partners don't come through."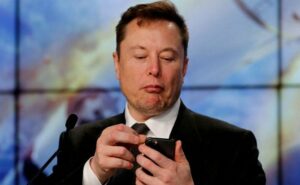 If the $44 billion deal doesn't go through, Musk would definitely buy Tesla stock again, followers questioned him on the matter.
According to the most recent disclosures, the CEO of Tesla sold 7.92 million shares on August 5. The transaction was completed just four months after the richest man in the world declared he had no further plans to sell Tesla stock after selling $8.5 billion worth of stock in response to his initial bid to acquire Twitter.
Without Twitter, Musk May Continue Selling Tesla: MLIV Pulse
Musk announced last month that he was cancelling the deal to buy and take private the social network where he has more than 102 million followers, alleging the business had made "misleading claims" over the quantity of spam bots using the service. Since then, Twitter has filed a lawsuit to compel Musk to complete the transaction.
Musk abandoned his intentions to use a margin loan secured by his Tesla stock to partially finance the purchase in May and boosted the equity portion of the deal to $33.5 billion. He had earlier disclosed that he had received equity commitments totaling $7.1 billion from investors such as Sequoia Capital, Binance, and billionaire Larry Ellison.
"I'll estimate the likelihood that he's buying Twitter at 75%. I'm astonished," exclaimed Gene Munster, managing partner at venture capital company Loup Ventures and a former technology expert. In the near future, this will be a challenge for Tesla. Deliveries and gross margin are all that count in the long run.
Musk, 51, has now sold shares of Tesla valued over $32 billion during the last ten months. The disposals began in November after Musk, a frequent Twitter user, asked the site's audience whether he ought to reduce his ownership. The current sales' motivation was not immediately apparent.
Although they are still down approximately 20% for the year, Tesla shares have increased by about 35% from recent lows hit in May.
According to the Bloomberg Billionaires Index, Musk is the richest person in the world with a fortune of $250.2 billion; however, as Tesla share prices have fallen this year, Musk's worth has decreased by about $20 billion.