With $1.8 billion under operation, Mala Gaonkar's SurgoCap Partners set a record as the first woman-led hedge fund to ever begin trading.
According to people who have an understanding of the situation, SurgoCap will employ data science to generate investments centered around the concept of how technology may benefit other areas such as financials, industrials, health care, and business data.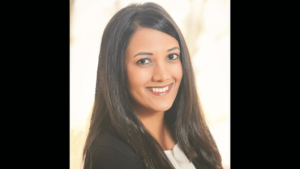 The company, which has 20 persons, will gamble on and against shares and may put up to 25 percent of its assets into privately owned businesses, based on the sources.
SurgoCap's New York-based spokesperson refused to comment.
Women Empowerment
The launch comes following Divya Nettimi's Avala Global's October debut, which began with more than $1 billion in promised cash. After establishing themselves in bigger companies, the two women received a substantial amount of investment.
Divya Nettimi served seven years at Viking Global Investors, and 53-year-old Mala Gaonkar worked 23 years at Lone Pine Capital.
Mala Gaonkar expressed her enthusiasm for ServiceNow Inc., an enterprise software platform that assists in workflow automation, during an investor conference held in June.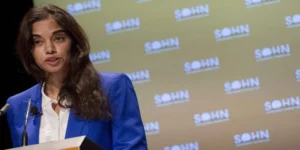 Mala Gaonkar was born in the US and spent the vast majority of her childhood in Bengaluru, India, where a number of her relatives were physicians. She graduated from Harvard University with a degree in economics and an MBA before becoming the founding partner of Lone Pine in 1998.
She was assigned portfolio manager, in charge of handling wagers on technology, media, the internet, and telecommunications, three years later. She maintained management of the company's long-only funds.
When Steve Mandel made the choice to step down from day-to-day management in 2019, he chose Mala Gaonkar as one of the three portfolio managers who would watch after Lone Pine's assets, which as of August totalled $16.7 billion. Early in 2022, she left to establish SurgoCap.
Mala Gaonkar places a significant emphasis on technology and philanthropy. She co-founded the Surgo Foundation in 2015 with the purpose of combining behavioral science and ai to tackle issues with global health. She co-founded the nonprofit Surgo Ventures five years later to promote that objective by building tactical connections with other organizations.
Depending on the reports, she is preserving $100 million of SurgoCap's capacity for smaller endowments, foundations, and charities that support marginalized populations or combat climate change. The charges for those investors will be less. She has collected $35 million so far in this.
In order to devote the majority of her wealth to philanthropy, Mala Gaonkar signed the Giving Pledge.