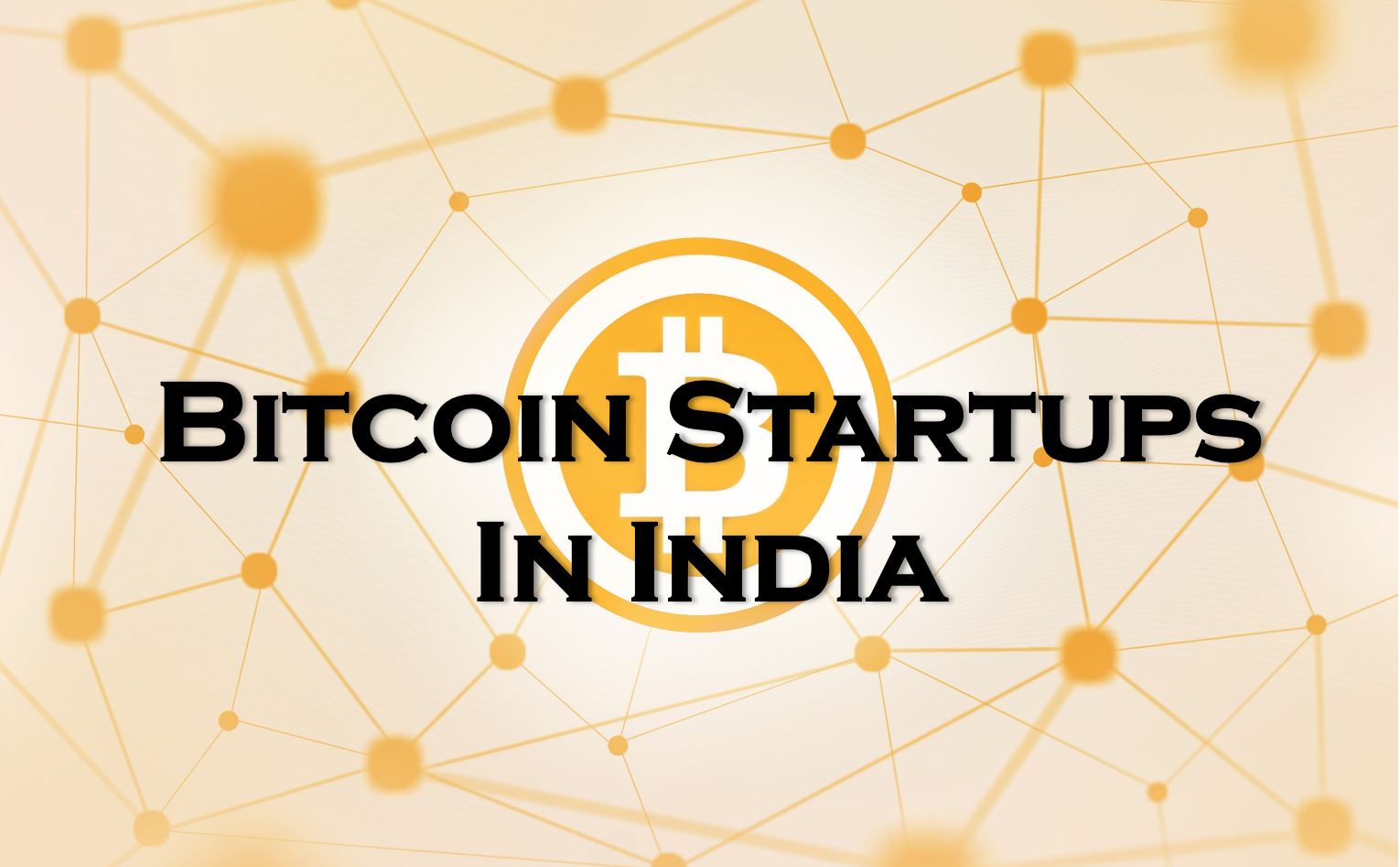 We made a promise to ourselves that we would deliver the best from the technology space that are aimed at disrupting the existing system, and in our hunt we came across one technology that had revolutionised or specifically decentralised the financial system of the world. You might've come across it only when there is an occasional news on the topic, but the blockchain technology is indeed revolutionising the financial space across the world.
The Indian bitcoin revolution kickstarted with the evolution of a few startups that took major steps in ensuring wider adoption of bitcoins. They are striving hard to reach the 1.3 billion plus population and create awareness amongst them about the digital currency, it is time for us to appreciate their efforts.
Related Read: A Look At How The Value Of Bitcoins Has Grown In India In 2015!
In case you don't know who are/were the driving force behind bitcoin evolution in India, you can check them out from the list.
Coinsecure

Coinsecure started its journey in June 2012, where the main focus was to promote awareness and get more people involved in Bitcoin. It was later acquired by a Delhi-based industrialist, Mohit Kalra, who joined as CEO & Co-founder in June 2014. Their head office is based in Delhi and house the accounts, legal, management and advisory teams. The development center is in Bangalore led by Benson Samuel who is the CTO & Founder. Jincy Samuel is the COO & Center head for the Bangalore facility. Elizabeth McCauley has recently joined them as the Head of Global Business Development.
Coinsecure is the fastest Bitcoin exchange in India to buy and sell Bitcoin. Easy & quick trades with instant deposits/withdrawals of BTC/INR. Safe & Secure wallet. (Source: Facebook page)
Coinsecure now sets forward to chart out its next-generation offerings for the Bitcoin ecosystem in India. Coinsecure aims to tackle several challenges that have supressed the progress of growth within the Indian ecosystem. They aim to design a wide range of software and hardware that caters to every Bitcoiner's need.
Their goal is to educate, simplify and enable. With the motto of "Connecting India to Bitcoin", they will be enabling a wide range of merchants, developers, stakeholders and other parts of the ecosystem who need easy access to Bitcoin in India.
Zebpay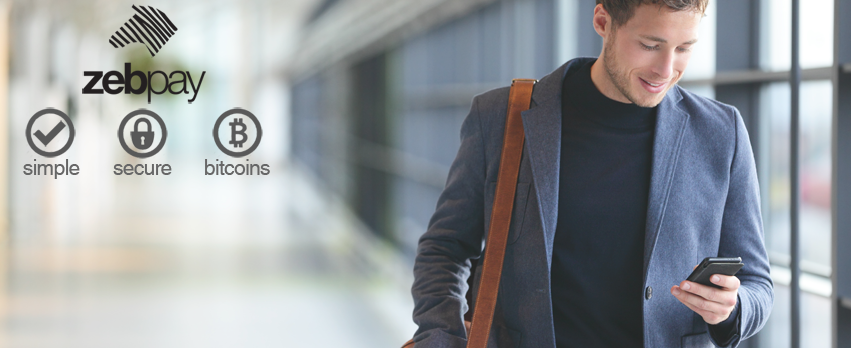 Formerly called BuySellBitco.in, the company was started in late 2012 by Mahin Gupta, a gold medalist computer engineer, and a hardcore bitcoin believer along with business savvy and tech enthusiast duo Sandeep Goenka and Saurabh Agrawal. Reflecting on the expansion strategy of the company and its vision for the future, it was then rebranded to Zeb IT Service Private Limited and its app as Zebpay in 2014. In November 2014, Zebpay was presented to group of bitcoin angels at Vegas and among 20 companies present there, Zebpay was selected as the number one company which carried the potential to become unicorn.
Zebpay, the world's simplest mobile Bitcoin wallet. Zebpay allows you to send Bitcoins simply using mobile numbers, just like instant messaging. Zebpay is the easiest way to buy and sell bitcoins in India. Best rate guaranteed. Also buy Amazon and Flipkart vouchers at up to 10% off and Recharge your mobile phone. (Source: Facebook page)
Recently, it had secured $1 million in series A funding led by growth equity investor Arjun Handa, CMD and VP, Claris Life sciences, along with other investors including Amit Jindal, MD of Jindal worldwide.
"Bitcoins for everyone everyday !" as their mission, Zebpay currently has a total of over 50,000 users, who use the app to buy, sell, store and spend bitcoins. It is seeing enthusiastic growth in its user base with around 3,000 to 4,000 new users added every month. Going month on month at 75 – 100 percent growth, startup is targeting business of Rs. 500 Cr by end of 2016 with a user base of 100,000 downloads.
Unocoin

Unocoin is a webservice provided by CoinMonk Ventures which aims to provide simple, safe and secure way of buying, selling and storing Bitcoins in India with offices in Bangalore and Tumkur. For Unocoin co-founder, Sathvik Vishwanath, this was also an opportunity to convince his family about how real the virtual currency he was dabbling in was and he was joined by his co-founders Sunny Ray, Harish B V and Abhinand K N.
Unocoin is India's first and largest platform for simple, secure and seamless trading/exchange of bitcoins and for storage and wallet facilities. We provide vault services at banking standards with our storage facility, the first of its kind in India. Unocoin intends to expand its services with an advanced mobile app. We are also working on a range of products that will facilitate in making bitcoin transactions more user friendly. We have recently launched the Bitcoin Merchant Gateway Integration for entrepreneurs, small and medium businesses, freelancers and professionals from all walks of commerce to enable them to accept bitcoin as a medium of payment for their products and services. (Source: Facebook page)
Their motto of "Bring Bitcoin to Billions" has been providing Bitcoin trading and merchant processing to the public since December 2013. Since its inception, the company has played an important role in actively promoting bitcoin in the country and currently has over 60,000 users with 31,000+ facebook followers and around 5000 twitter followers.
Unocoin became the first Indian Bitcoin start-up to be funded internationally in August 2014 when legendary investor Barry Silbert infused US$250,000 in Unocoin.
BTCXIndia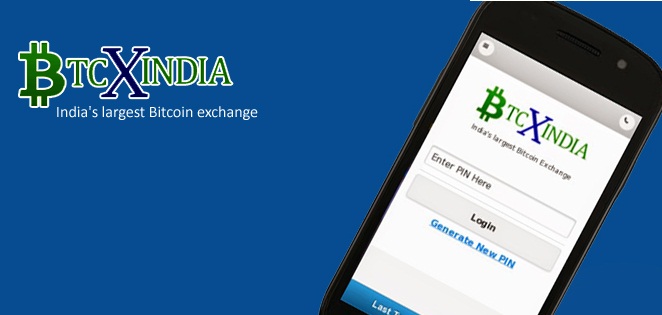 India's first Bitcoin exchange based out of Hyderabad, BTCxIndia's first live market ticker began in March 2015.
BTCXIndia is the first Bitcoin exchange in India offering a secure, real time trading platform, following KYC-guidelines and allowing instant INR deposits. (Source: Facebook page)
The site allows customers to buy and sell bitcoins for Indian Rupees (INR) "with a tight spread," as well as instant INR withdrawals and deposits. The site also emphasizes that the level of log-in and security matches those of established financial institutions and that deposits are stored off-line so that no deposits will be lost in case their systems are compromised.
The exchange is owned by the company S Capital Solutions Ltd and is funded by a UK-based angel investor. The CEO and the team has decades of experience in trading currencies, stocks, and other financial instruments, and works actively to ensure compliance with the regulatory situation in India. They are currently on a mission to become "India's Largest Bitcoin Exchange"
(Disclaimer: The list is based on the notable entities in various segments of bitcoin space. It is not an exhaustive list and suggestions in form of comments, are always welcome. The images and content are outsourced from respective website, social media links and their press releases as indicated.)
For further updates from the Bitcoin Industry, stay tuned to Techstory's Bitcoin Space!
---
(Original Image: cryptocoinsnews.com)
Comments
comments