Indian startups have been capable of transferring funds worth $250-300 million in the last 24 hours after the United States allowed depositors to take out their full cash from the crashed Silicon Valley Bank (SVB).
As reported by several founders, fresh startup businesses had put in the bank cash up to $2-3 million in the bank while big startups had around $20-25 million in the bank.
According to industry players, firms at first have to make new business bank accounts in the United States in order to transfer funds from the SVB as the bank has closed its direct foreign transfers.
"All our portfolio companies banking with SVB have been able to move 100% of their money to other US-based banks. Cross-border transfers are not yet happening, but our portfolio companies are moving cash from SVB to another US Bank and then from there to India," said Sanjay Swamy, managing partner at Prime Venture Partners.
He further added that for Indian startups, if a founder has a US social security number then a new bank account in the States can be created within a day but if founders do not hold any US social security number then the creation of a new bank account will take up to five or more business days.
Like Sourabh Deorah's case: Sourabh Deorah is the co-founder and CEO of Advantage Club which was financed by Y Combinator. He managed to move around $2 million from SVB to another US bank account that was created within a day after SVB announced a full withdrawal facility on Monday.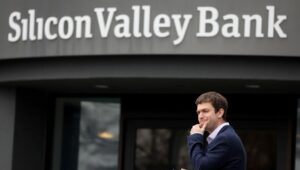 "As a business, we have operations in 100 countries with our offices in five countries. So, most of the US-based capital used to get consumed outside India itself. But with the ongoing crisis at SVB, we had to open a fresh bank account in the US to then transfer it out to other offices.
"Usually, a wire transfer from a US bank to an Indian bank account takes around 30 minutes, but in the past two days, there have been 2-3 hour delays as the transfer system was loaded with multiple requests," added Deorah in an interaction with FE.
According to SVB, all the deposits of the bank have been transferred to Deposit Insurance National Bank of Santa Clara (DINB) on March 13. Silicon Valley Bank is currently under the receivership of the Federal Deposit Insurance Corporation (FDIC) US.
The Deposit Insurance National Bank is a new bridge Bank that was set up by the FDIC as reported earlier. All the depositors of SVB can use the new bridge Bank to access their cash.