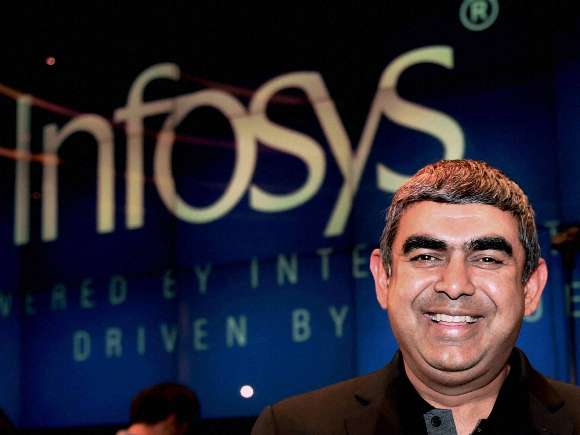 Indian IT major Infosys is planning to  invest a quarter of its $500 million (Rs 3,000 crore) fund in startups in Silicon Valley, Israel and India. The company is expected to select startups that work in areas which align with the company's offerings.The move will enable the company to quickly introduce new technologies and products in the market.
Although the company has not made any formal agreements with any of the VC firms yet, it is being said that they have spoken to about 2 dozen VC firms as yet. Indian IT players are making continuous attempts to differentiate themselves from the rest. This move is said to be a part of Vishal Sikka's strategy to attain such differentiation.
The company's first investment last year was a $15 million investment ina firm spun off from Dream-Works Animation. Shortly after,Infosys bought US and Israel-based automation startup Panaya in a $200 million deal. In November 2014, Infosys co-founder also formed Axilor Ventures  to invest upto $1 million in Indian startups.
This is not the first time that an Indian IT company has set up a separate arm to invest in startups. Wipro has set up a $100 million arm to invest in startups especially in the robotics and artificial intelligence space. TCS is associate with startups accelerator StartupBootCamp. Persistent systems has its own $10 million fund to invest in early stage startups. Besides this,pioneers in the Indian IT Industry Mr Narayan Murthy, Mr Ratan Tata and Mr Azim Premji has also invested in a number of Indian startups in a personal capacity.