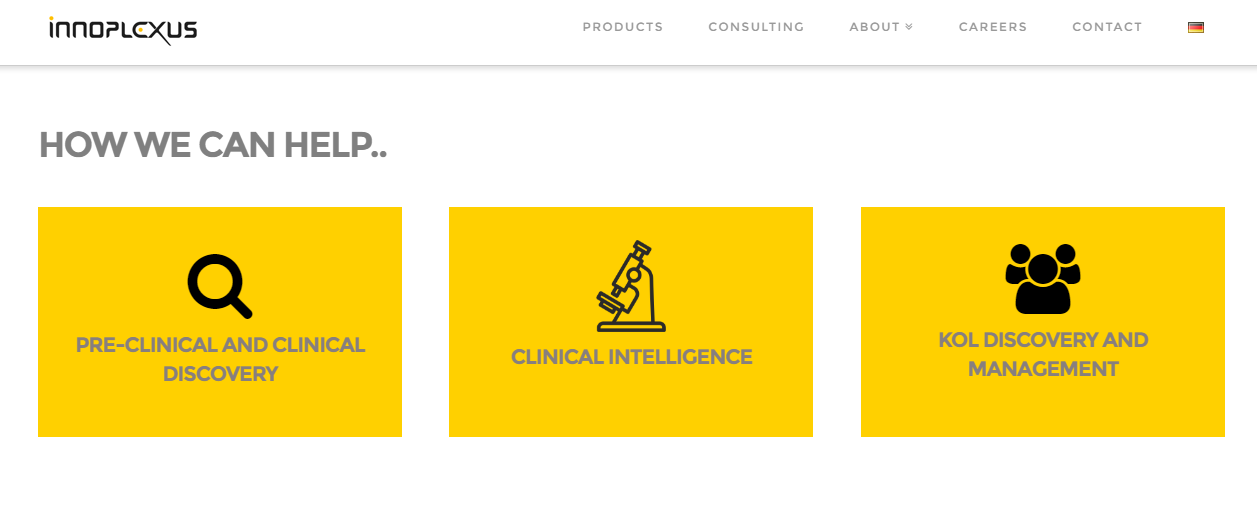 22 December 2016, India:
Innoplexus, a Germany- and India-based Data as a Service (DaaS) startup has raised an undisclosed amount in pre-Series A funding from HCS, a Germany-based Venture VC firm as per ET report.
Innoplexus is a consulting-led technology and product development company focused on big data and analytics. It helps life sciences companies generate actionable insights across pre-clinical, clinical, regulatory and commercial stages of a drug.
Dr. Gunjan Bhardwaj, Co-founder and CEO of Innoplexus, said, "We envision to fundamentally transform the DaaS landscape for life sciences by leveraging machine learning and artificial intelligence to generate insights from the public as well as enterprise data."
Gaurav Tripathi, Co-founder and India CEO, said, "We are working in cutting-edge technology areas of Information Retrieval, Network Analysis, Computer Vision and Ontologies and are one of the rare startups with a strong focus on creating proprietary Intellectual Property."
Innoplexus plans to utilize fresh funds to file more patent applications, further develop their trademark platform, iPlexus, and invest in marketing. Hans-Christian Semmler, managing shareholder of HCS will join as chairman of the supervisory board of Innoplexus, added the statement.