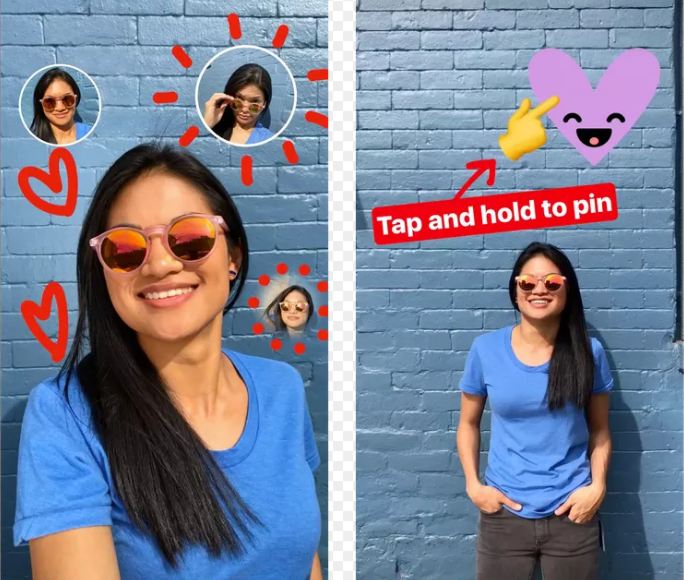 14 April 2017, USA:
If you're on Instagram since the inception, you would be telling kids, "Once upon a time on Instagram, we just use to share the photos of the food we eat. and Now…."
Facebook-owned Instagram has hit the landmark number of 200 million daily users of Stories. The company didn't specify if this is the number of people who use the 'Stories' or if it includes viewers as well. Facebook has systematically copied the features from Snapchat and now it has surpassed Snap Inc.
Snapchat must be feeling the heat as Instagram stories might have overtaken with 200 million active users daily of Stories. According to Snap's initial public offering documents filed in February, its Snapchat app has 158 million daily active users as of Dec. 31.
Instagram also introduced a new feature- Selfie Sticker and Pinning!
Turn your selfie into a sticker so you can quickly share your reaction or trade faces with someone (or something) in your story. When you take a photo or video and tap the smiley face, you'll see a new sticker with a camera icon that lets you capture a mini-selfie. Before or after capturing, tap to apply different frame styles: fade or circle. Put your selfie sticker anywhere, adjust the size and use as many other creative tools as you want.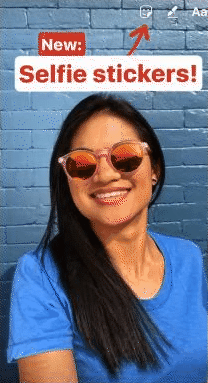 You can also take your selfie sticker to the next level by pinning it to a specific spot in your video. Just tap and hold the sticker, move it over any object and confirm by tapping "Pin." Pinning works with any sticker and text, and it's extra fun with Boomerang and hands-free video. You can even pin multiple things in the same video.
Go update your app and try it out yourself!