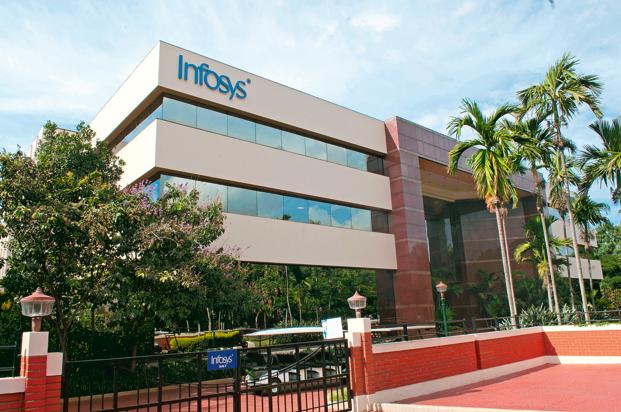 14 April 2017, India:
A Global leader in consulting, technology, outsourcing and next-gen services Infosys has announced its Q4 results. The company delivered a flat performance in FY17 fourth quarter with revenue worth Rs 17,120 crore, a decline of 0.9 percent over Q3 and a year-on-year growth of 3.4 per cent. Net profit stood at Rs 3,603 crore, a decline of 2.8 percent over Q3 and a growth of 0.2 percent over last year.
After a long delay, the Infosys board also announced Rs 13,000 crore ($2 billion) to be paid out to shareholders in FY18 as dividend or share buyback. Infosys promised to return up to Rs. 13,000 crore to shareholders even as India's second largest software services company forecast a lower-than-expected growth for the ongoing financial year.
"If the targets were not met, as in the case of Vishal, the compensation will come down this year as compared to last year. We just acted on the promise we made to shareholders," Seshasayee told ET. Sikka's salary has come under fire as the company fights perceptions that its governance is lax. Sikka's overall compensation is $11 million.
The company also announced the appointment of Bank of Baroda chairman Ravi Venkatesan as non-executive co-chairman on the board alongside Chairman R Sheshasayee. In an official statement, chairman of the board R Sheshasayee said the appointment of Ravi Venkatesan will help "enhance the board engagement in supporting the management in the execution of company's strategy".
The company's stock slipped 4.14 percent during the quarter, falling to Rs 968 on April 12, 2017 from Rs 1,010 as of December 31, 2016.
The slide in stock eroded the wealth of founder NR Narayana Murthy and his family, who together held around 8 crore shares in the company as of December 31, 2016, by Rs. 331 crore during the quarter.
Likewise, co-founders Nandan Nilekani (including family members), S Gopalakrishnan, SD Shibulal and K Dinesh saw wealth erosion by Rs. 268 crore, Rs. 307 crore, Rs. 179 crore and Rs 118. crore, respectively. (Image- Livemint)
Comments
comments