Intel Corp (INTC.O) has filed a regulatory document stating its plan to offer 35 million shares of Class A common stock, equivalent to a stake worth approximately $1.5 billion, in Mobileye Global Inc (MBLY.O).
This move indicates Intel's intention to reduce its current ownership share in the self-driving technology company from 99.3% to around 98.7%.
Following the announcement of the share offering, Mobileye, based in Jerusalem, Israel, witnessed a decline of more than 4% in its stock price during extended trading hours, causing it to reach $40.55.
The company's stock value has been influenced by the competitive landscape of the assisted driving market, with chipmakers like Nvidia Corp (NVDA.O) and Qualcomm Inc (QCOM.O) vying to gain traction in this industry segment.
Despite facing intensified competition, Mobileye boasts an impressive clientele, which includes renowned automotive manufacturers like BMW (BMWG.DE), Nissan (7201.T), and Volkswagen (VOWG_p.DE).
To expand its market presence, Mobileye conducted an initial public offering on the Nasdaq exchange last year, successfully raising $861 million.
In facilitating the share sale, Mobileye has appointed Goldman Sachs & Co and Morgan Stanley as joint book-running managers. These reputable financial institutions will play a crucial role in executing the transaction and ensuring its success.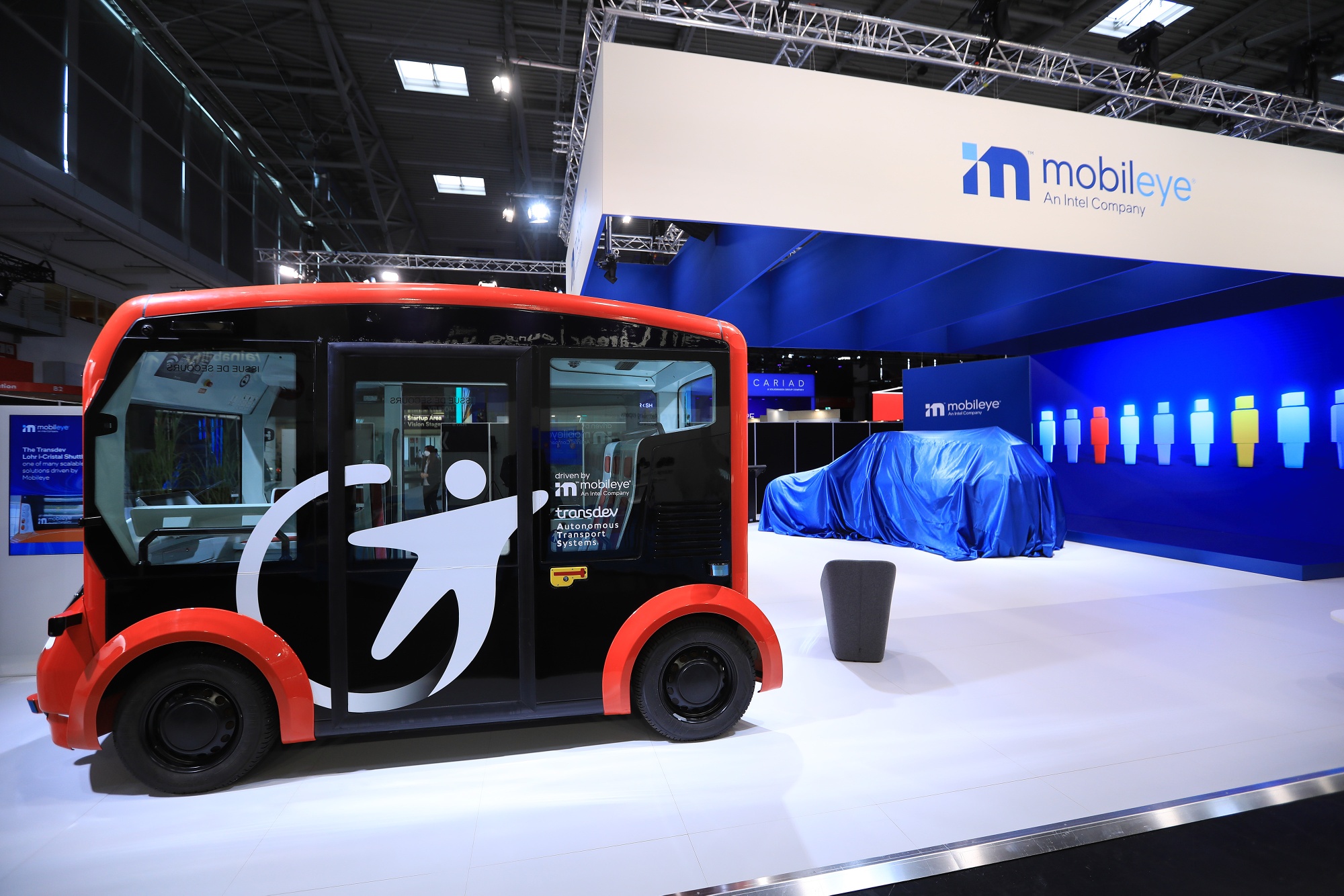 Intel's decision to reduce its stake in Mobileye may stem from various strategic considerations. While the company continues to demonstrate confidence in Mobileye's potential, it is prudent for Intel to diversify its portfolio and minimize risk by exploring other opportunities in the rapidly evolving autonomous driving market.
By reducing its ownership share, Intel can also invite new investors into Mobileye, thereby fostering broader industry collaboration and innovation.
The competition in the self-driving technology sector has intensified in recent years, with numerous companies striving to gain a foothold in this promising field.
Nvidia Corp, known for its expertise in graphics processing units (GPUs), has been actively positioning itself as a key player in autonomous driving technology.
Meanwhile, Qualcomm Inc, a leader in mobile communications and semiconductor solutions, has also ventured into the autonomous vehicle space, leveraging its expertise in wireless technologies and connectivity.
Intel to Reduce Stake in Mobileye
Intel's decision to sell a portion of its stake in Mobileye is a strategic move to adapt to the changing dynamics of the market. It enables Intel to reallocate its resources and focus on other growth areas while still maintaining a significant interest in Mobileye's future development.
This share sale allows Mobileye to gain access to new investors, potentially fostering greater innovation and accelerating the adoption of autonomous driving technologies.
The impact of Intel's share offering in Mobileye can be analyzed from several perspectives. Firstly, it allows Intel to diversify its portfolio and minimize risk by reducing its ownership stake in Mobileye.
This move acknowledges the intense competition in the autonomous driving market and enables Intel to reallocate its resources to explore other growth areas and emerging technologies.
Secondly, the share offering provides an opportunity for new investors to enter the Mobileye ecosystem. By diluting its ownership, Intel opens the doors for additional investment, potentially attracting fresh capital and expertise to support Mobileye's expansion plans.
This expanded investor base can contribute to the company's growth and foster collaboration and innovation within the autonomous driving sector.
Furthermore, this share offering signifies the increasing market presence of Mobileye's competitors, such as Nvidia and Qualcomm.
These chipmakers are actively trying to gain traction in the assisted driving market and pose a significant challenge to Mobileye. The offering by Intel may be a strategic move to adapt to the evolving market dynamics and ensure competitiveness against formidable rivals.
Intel's regulatory filing indicates its intention to offer 35 million shares of Class A common stock in Mobileye.
The joint book-running managers, Goldman Sachs & Co and Morgan Stanley, will oversee the share sale, which comes after Mobileye's successful IPO and amid heightened competition from industry giants like Nvidia and Qualcomm.