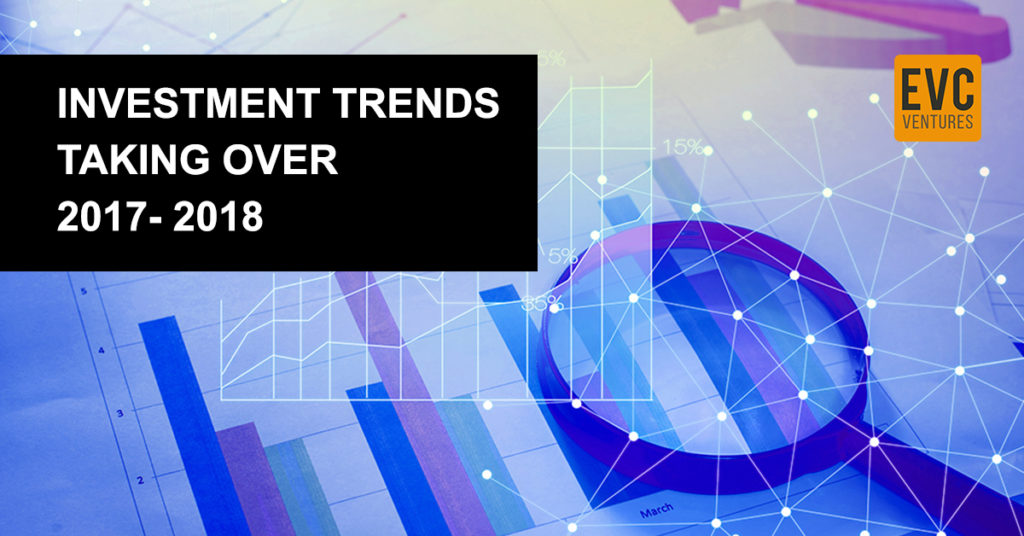 Investors go through a complete cycle of various strategies and indexes to tap into a world of opportunities which fits their beliefs, investment thesis, and their portfolios before they decide to invest in a business idea.
Another thing that matters is the changing global economic trends, which makes a huge difference when it comes to investing in an idea.
Last year, Europe's economy was struggling to grow, affecting the potential that the European market had which lead the investors to pull out from European equities.
However, in the last 12 months, the two biggest EU Exchange – Traded Funds (ETFs) have increased by 18% while German ETF was over 28%. This made a small movement for investors to return to the EU market with a ray of hope.
A research showed that approximately 63% of millennial investors are interested in supporting companies which are focused on making a positive contribution to the society and the environment, as ethical values play an important role in the decision-making process.
Looking at the market madness, it seems the global economic cycle is maturing, with China soaring by more than 20% in global equities.
With major ups and downs for the investment market, it is important to focus on near-term execution with a clear vision for the future, helping entrepreneurs and startups turn their aspirations into a strategic advantage.
Also Read: A VC Perspective – Technologies Driving Big Data Analytics
With 2017 ending and the competitive landscape changing faster than ever, there will be many scenarios which will affect the investment landscape to a great degree.
Let us look at few top trends that will operate and thrive in the Investment Management (IM) industry:
Low-Cost Investments
Firms are deemed to face margin compressions as investors are now favoring low-cost investment solutions to keep pace with the environmental changes.
The investment decisions are based on the changing customer preferences and the advancement in technologies placing pressure to improve the investment processes so it doesn't fall short of market indices.
Going Global
The growth of EU was at its fastest in 2017 and is predicted to grow even faster in 2018. Similarly, other foreign emerging markets are offering investors long-term growth potential, with expected growth of 3.2% in the coming year for the US economy. Foreign markets seem to be producing bigger gains and attracting a lot more consumer than a home market does.
The projected annual returns in the next 10 years show that foreign emerging market will grow by 8.3%, the foreign developed market will grow by 6.8% and the U.S stocks are projected to increase by 2.6%. I believe, 2018 is a good time for investors to challenge themselves and step out in the international seas.
Focus on the Value Stock
Investors may want to look at the growth stocks and value stocks, which over the past decade saw an average return of 159% for growth vs 89% for value. As the market trends are changing so will the stock market, making the value stocks outperform growth, creating something of a reversion to value.
Not About Playing Safe
The U.S. market has always been the safest bet when it came to investing globally. But it's not always about placing a safe bet. Investors have shown interest in other emerging markets other than the U.S. and this interest is predicted to increase in 2018. Israel is thriving with opportunities for investors, so is India.
Rising Technology
With the tech boom in AI, Machine Learning, Blockchain, Robotics, AR/VR and many more technologies, investors are stepping into a whole new domain to not just watch but be a part of the future. 2018 has so much more to offer in the technology space, making the investors excited about what is to come.
Also Read: A VC Perspective – Disrupting Higher Education With Blockchain
 The Bottom Line Is
The investment world is not easy to predict or control as it moves with the market flow. It is always about looking for new challenges in order to create, innovative and be a part of a better world.
There are many predictions which mention how certain trends may affect the investment industry in 2018 and the things that startups should be ready with while placing the bets for fundraising but it all comes back to the solidarity of the investment market and the growth structure. It's always advisable to chase a domain-specific investor.
For Startups: If you are looking to convert your entrepreneurial idea into compelling fundable proposition and a viable business in the shortest possible time, then we can help you. Apply here!
For Investors: We believe that a healthy eco-system of advisors for every stage of a company's development is critical for success. If you are interested in investing in our tech-based portfolio companies in high-growth global markets please reach out to us here.
(Disclaimer: This is a guest post submitted on Techstory by the mentioned authors. All the contents and images in the article have been provided to Techstory by the authors of the article. Techstory is not responsible or liable for any content in this article.)
About The Author:
Anjli Jain
 is the Managing Partner at 
EVC Ventures
, a $50 million fund focused exclusively on early stage investments in Ad Tech, E-Commerce, Gaming, Education, Mobile Apps, Enterprise Software, Wearables and Internet of Things (IoT). EVC Ventures also operates EVC Accelerators in the United States and India where it provides capital and mentorship to help entrepreneurs turn ideas into unicorns.
Comments
comments