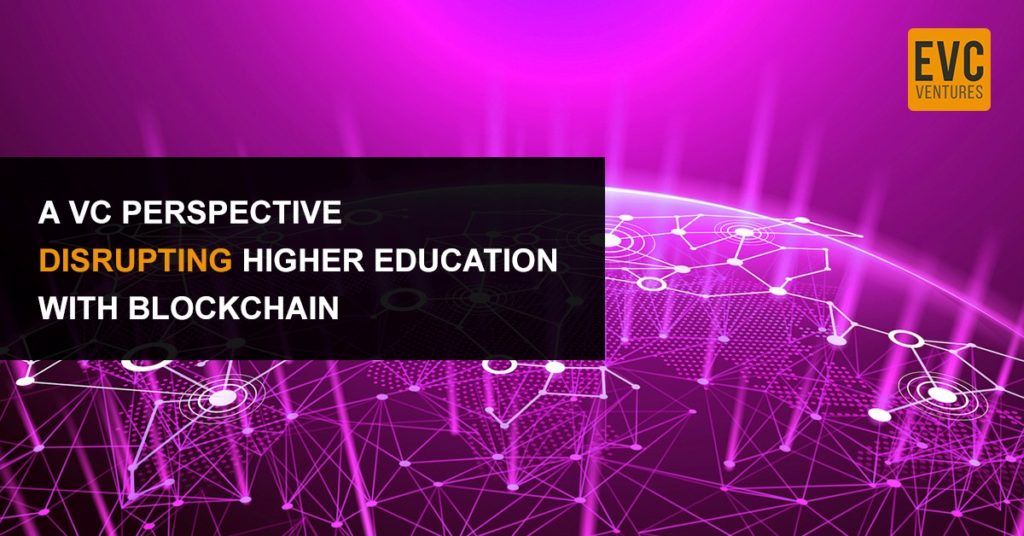 With all the advancement and growth in the Internet of Things (IoT), there is not one but many technologies changing the space of higher education. However, one of the most important technologies which have emerged in the recent past, transforming the way education will run in the future is Blockchain.
But what do education know about blockchain technology?
Blockchain has made zealous headlines in media and other technology publications, becoming one of the top trends in EdTech and seem to have a lot of potential to rethink and re-evaluate what education really means.
Looking at how the word "Blockchain" is thrown around, let us stop and understand what it holds for us as a digital ledger. A distributed database which offers an unalterable record for each digital transaction with each block identifying a cryptographic signature is known as blockchain.
The education space has just recently begun exploring Blockchain, presenting the idea that "Ledger could tie learning to earning". Blockchain database spreads across many computers and has no centralized control, that means no middleman, making every transaction distributed, public, synchronized and encrypted.
This way every transaction becomes more secure and transparent saving a lot of effort, time and the amount spent on administration. 
Blockchain – Taking Education To A Next Level
Blockchain technology, relying on the mathematics of cryptography, performs to function independently from any centralized authority. When implemented in educational institutions, it makes important educational data available to all.
I think that Blockchain technology will change the whole concept of security for education, enabling the institutions to disaggregate into a network of an ecosystem. This way education will become more diversified, decentralized and democratized still maintaining the reputation and trust of the institution.
Scope
Verified Learning – One of the many potentials of blockchain in higher education is to enable a learner-centered transcript to record what a student has accomplished at the university. The student record once live on the blockchain cannot be hacked or replicated, making it virtually impossible to remove or disrupt.
Visibility For Employers – Students receive digital diplomas and degrees which is offered via blockchain thereby enabling them to directly share access of their degrees with potential employers rather than requesting the university to send transcripts on their behalf.
ChainScript & BadgeChain – Take a look at the two blockchain endeavors which are underway within the University of Texas. These endeavors are transforming how the university can collect a given learner's academic and professional certifications, including college credits, competencies, micro-credentials and other degrees across multiple institutions.
Minimal or No Cost – Universities normally charge for transcript requests from students, however, credentials issued on the blockchain can remove the source of revenue.
The Bottom Line Is
From schools to colleges to universities, blockchain technology will very soon disrupt the learning at an individual, institutional, national and international level.
HigherEd has already started witnessing a transition from its hierarchical structures and is underway to migrate towards the blockchain technology, focusing on the trust their students and everyone else have on their institution.
One may say that the education space is a slow adopter of new technologies. However, it seems that the implementation has begun for individual institutions thereby building a stimulus for change which may affect many other institutions at a faster pace. Can't wait to see how this technology unfolds in the coming years.
Also Read: A VC Perspective – Technologies Driving Big Data Analytics
(Disclaimer: This is a guest post submitted on Techstory by the mentioned authors. All the contents and images in the article have been provided to Techstory by the authors of the article. Techstory is not responsible or liable for any content in this article.)
About The Author:
Anjli Jain
 is the Managing Partner at 
EVC Ventures
, a $50 million fund focused exclusively on early stage investments in Ad Tech, E-Commerce, Gaming, Education, Mobile Apps, Enterprise Software, Wearables and Internet of Things (IoT). EVC Ventures also operates EVC Accelerators in the United States and India where it provides capital and mentorship to help entrepreneurs turn ideas into unicorns.
Comments
comments