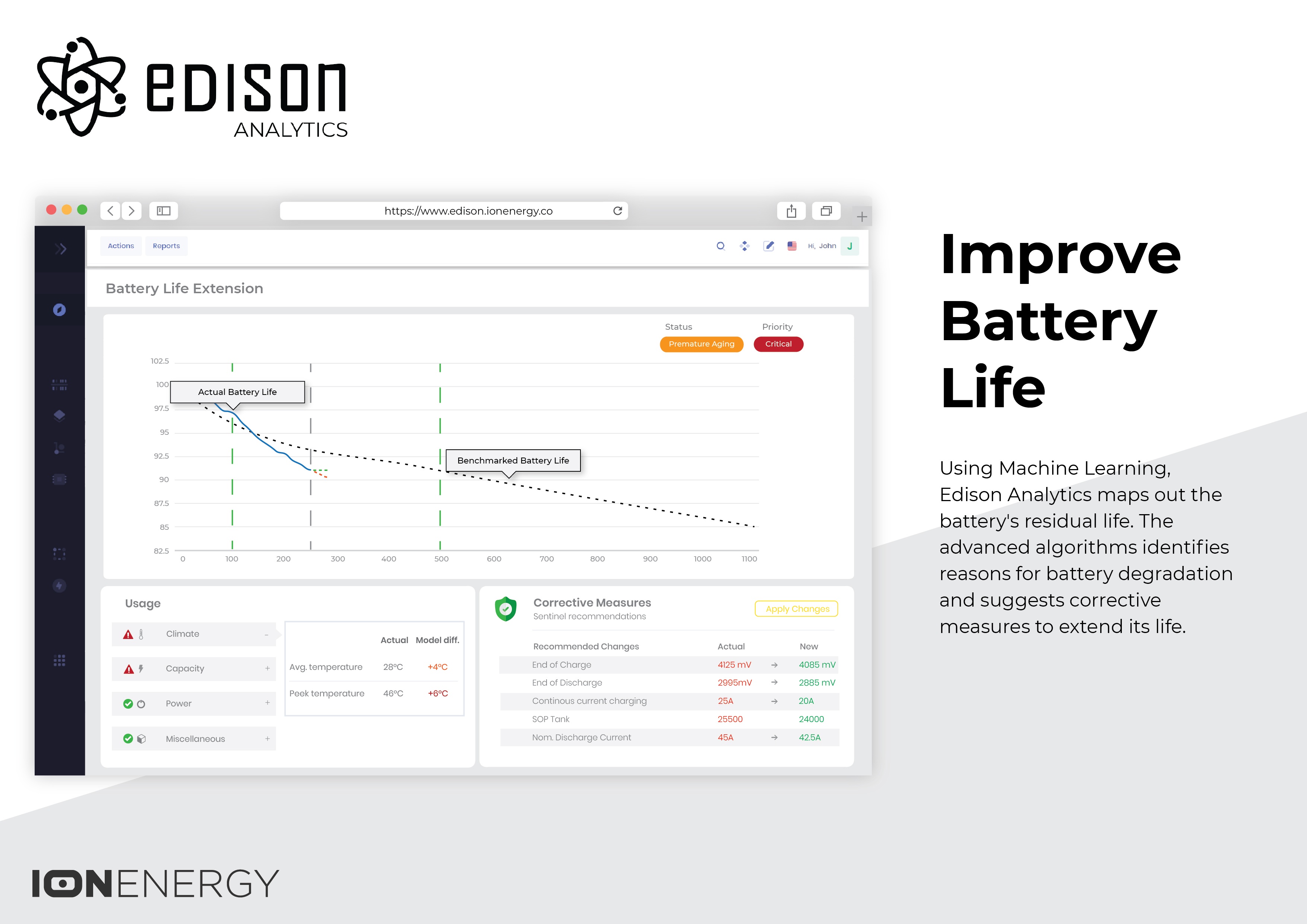 11 September 2019, India:
ION Energy has announced the launch of EDISON Analytics, a futuristic, cloud-hosted battery lifecycle management platform.
Edison Analytics enables mobility fleet owners, that are incorporating EVs into their fleet to improve their total cost of ownership (TCO).
Edison Analytics unifies data from the triple Es that have the most impact on battery life, i.e. entity, environment and experience.
Akhil Aryan, Founder and CEO of ION Energy, said, "Edison will help users accelerate deployment speed, improve uptime and extend battery life by up to 40%. Our objective is to help companies make data-driven decisions and eliminate the wasted time trying to make sense from the CSV files that they are currently collecting and opening in Excel."
Akhil Aryan, added, "Edison Analytics will leapfrog teams working on building batteries into a future where advanced visualization, automated suggestions are driven by ML & AI will reveal insights from their data securely and scalably. Using proprietary SIL & MIL (Model in Loop) simulations, we will also help companies choose the right chemistry and plan capacity resulting in reduced costs and a greater ROI through all the stages of the battery life cycle. Governments across the globe are accelerating the clean mobility and EV adoption, and as batteries are the most important and costly asset in an EV, we're taking a long-term bet on leveraging data towards improving battery life and performance. This is the core of Edison's Battery Intelligence platform."
(Image – ION Energy)
Comments
comments