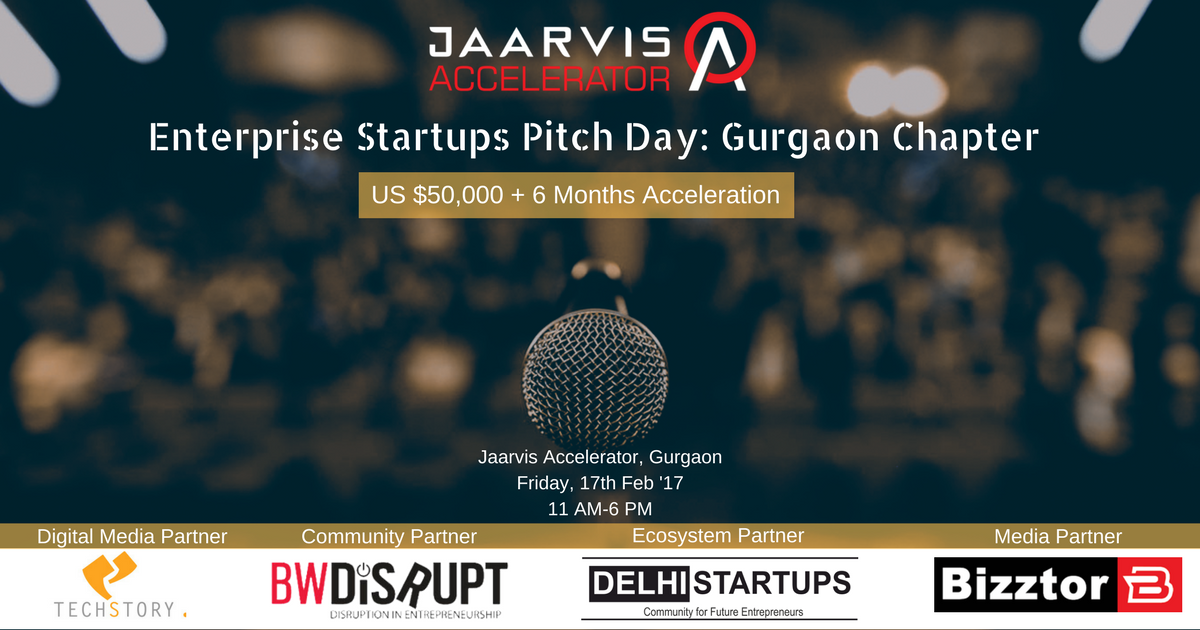 Jaarvis Accelerator is inviting kickass startups with Enterprise B2B focus to come and pitch to investors. Besides entry to the 6 months Jaarvis Accelerator program, each startup gets a shot at funding of up to US$50,000 from Jaarvis Accelerator and further co-investment from selected Angel investors and seed funds.
The 6 months acceleration program gives an opportunity to the start-ups to interact with senior industry leaders, potential strategic customers/partners, top-tier technical support and a wide pool of capital providers. JA is also one of the first accelerators in India to offer its startups an international exposure.
The first pitch event will start with the Gurgaon followed by Delhi and Noida.
Potential investors will select their top startups for an exclusive 1-on-1 meeting to discuss future partnerships.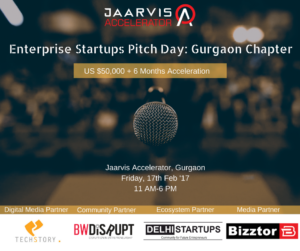 Venue: Jaarvis Accelerator, Sec 44, Gurgaon
Date: 17th February, 2017
Time: 11 AM to 6 PM
It's time to show what you've got!
Also Read: Pioneering IoT in India – Jaarvis Accelerator
Comments
comments