It is said that IoT is the next big phenomenon, that will at least equal, if not exceed the internet, in percolation. Jaarvis Accelerator takes early stage technology based startups and helps them rapidly build a sustainable business. Jaarvis Accelerator can guide you and provide concrete plans for development, marketing and customer acquisition.
The Startups have total independence in deciding which services to use, leveraging defined starting points and play-book to create a comprehensive tailored program to ensure success. Techstory sat down with Jaspal Sarai, the Co-Founder and COO of the Jaarvis Group, to get a feel of the IoT scene in India.
Jaspal Sarai says that IoT being the next technological revolution is something that Jaarvis Accelerator has believed in for almost the last 2 years.
From a technological and unit cost standpoint, it is now possible to percolate IoT down to various segments. The need of the hour is to get into use cases that enables commercial value and lifts the standard of living.
The B2B IoT Accelerator Program
Jaarvis Accelerator launched India's first 6 month B2B IoT accelerator program in Bangalore and Gurgaon in partnership with Incubate Fund, Japan's leading seed fund upto $50,000 investment and option of $100,000- $300,000 post program funding.
If you are a B2B Industrial IoT startup developing a product or service that can disrupt the agriculture, health, logistics, retail, energy etc. then you are exactly what Jaarvis Accelerator is looking to support! Jaarvis Accelerator provides access to the right mix of investment, support, prospective customers in Asia Pacific and inbuilt investor connect to validate your idea and conduct pilots so what you develop is highly relevant and has traction with prospective markets.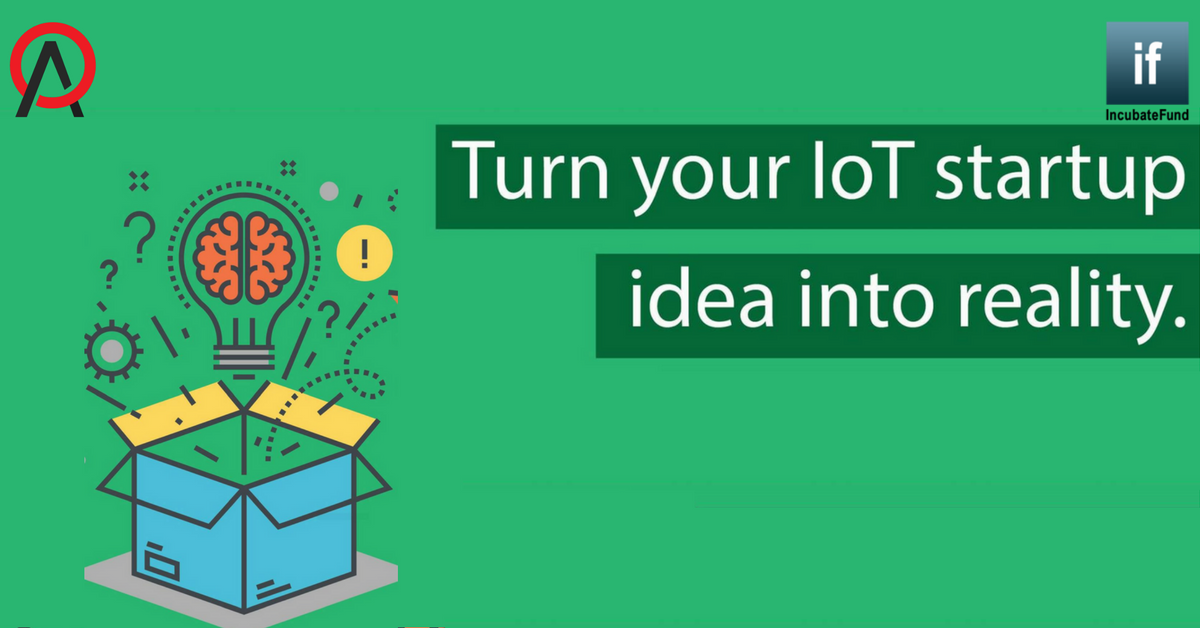 Highlights of the program
Focussed IoT Programme:
A focused IoT startup accelerator program with connections to the right hardware manufacturers, component suppliers and other IoT ecosystem stakeholders.
Initial Funding:
Get funding of upto $50,000 as a part of the startup accelerator program to help convert a prototype or idea into a viable business.
Mentorship:
Get access to some of the best mentors from financial institutions as well as for business planning, strategy, marketing etc.
Investors:
First of its kind accelerator program with Incubate Fund – Japan's leading seed fund being integral part of the program including pre & post program seed investment option.
Customer Access:
Get access to global financial institutions to validate ideas and conduct pilots when ready.
Infrastructure:
Access to best-in-class fully furnished office with meeting rooms, startup lounge, Cafeteria besides IT infrastructure in Gurgaon or Bangalore.

Support:
Get the backend legal, social media, finance and HR support to make your startup journey as smooth as possible.
Media & PR:
The right visibility in the ecosystem makes all the difference. Get access to the best media network for the right push your startup needs to get noticed.
Demo Days:
Jaarvis Accelerator arranges specially curated demo days to bring incubated startups in front of the most relevant global early stage investors for the seed funding.
Related Read: In Conversation With Brett Stevens: How Jaarvis Accelerator Is Shaping The Start-Up Ecosystem
IoT and the Global community
According to Jaspal Sarai, there were initial apprehensions from the global community, pertaining to the security, civil liberty and privacy issues that IoT would possibly raise, due to its tracking capability.
In many sectors, there is knowledge disconnect, in that, people expect IoT technology to manifest in some new and innovative way that will sweep consumers off their feet. But the reality is that these sectors already employ numerous IoT enabling devices, and hence are already part of the new revolution.
Today, people all over the world are putting their faith in IoT and employ it in almost every aspect of daily life. Be it smart homes, fit-bits, indoor mapping or vehicle tracking, at the end of the day, it's all IoT.
Jaarvis Accelerator and IoT in India
Jaarvis Accelerator is the pioneer of IoT in India. Jaspal Sarai says that for the last two years, hardware development teams have been continuously working to design and execute innovate applications of IoT. Right from designing circuit boards from scratch, to mounting components, testing and enhancing embedded software capability.
Even today, apart from Jaarvis Accelerator and a few state government supported labs, there is no accelerator in India that has IoT capability that is at par with the support environment seen in other parts of the world; let alone provide technical support and mentorship to start-ups.
And this is the advantage that Jaarvis Accelerator provides. From the most intricate technical details to strategising and product realisation, in the Indian IoT domain, Jaarvis Accelerator is far ahead of the competition.  Startups that come to Jaarvis Accelerator get global exposure and a support system that caters to every need and exceeds accepted global standards.
Related Read: Jaarvis Accelerator And CoWorkin's Legal Gyaan For Startups !
The Future of IoT – Is India Ready for the next wave?
To get an Indian perspective, Jaspal Sarai looks at things practically. "There is a good chance that one might question the need for IoT based applications in India, particularly in logistics. The present system in India employs manpower on a massive scale and as a result, there is zero carbon footprint and unbelievable adaptability to different scenarios."
IoT enabled logistical services that have been working wonders across the globe pale in comparison to the Mumbai Dabbawalas.
Agriculture is the domain where results due to IoT are likely show up first. There is no denying an acute shortage of resources within the agricultural sector and a huge dependency on weather conditions for a favourable yield. Jaspal Sarai holds the view that IoT could provide the next major breakthrough by providing data on the numerous factors and lead to a boom similar to the green revolution.
Remote control over thousands of hectares of crops is a dream-come-true scenario for India.
Related Read: Jaarvis Accelerator Presents Digital Marketing Growth Hacks For Startups
Identity management, Fin-tech, vehicle tracking for security and traffic control purposes. The Indian scenarios are infinite. A novelty sake IoT solution may not take off in India, given the thought process of the country. But if it provides value to the consumer and solves everyday challenges, India is the place to try it out. There will be hurdles unique to India, quite different from other developed economies. That being said, there is no doubt that IoT is taking India by storm.
Comments
comments