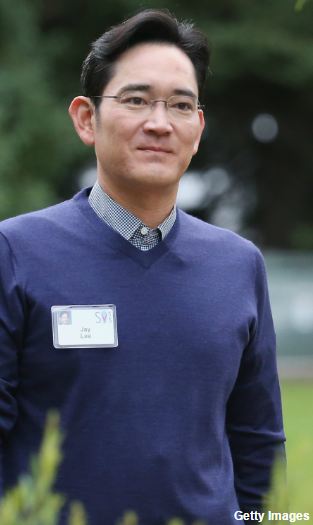 17 February 2017:
Samsung Group Vice Chairman Jay Y. Lee has been arrested, accused of bribery, embezzlement, and perjury, and taken to a jail near Seoul in South Korea.
The 48-year-old Lee, a scion of the country's richest family, was taken into custody at the Seoul Detention Centre after waiting there overnight for the decision. He was being held in a single cell with a TV and desk, as per a report.
"We will do our best to ensure that the truth is revealed in future court proceedings," Samsung Group said in a statement. The shares of Samsung fell less than 1 percent in early trading in Seoul. Prior to the arrest, the stock had climbed 5.5 percent this year, following a 43 percent rally in 2016.
"In the short term, it could have an impact on the stock, only because of sentiment, and also because the stock has risen a lot recently," said Jung Sang-jin, a fund manager at Korea Investment Management, which includes Samsung Electronics in its holdings. "In the long-term, there won't be much impact on the stock, given previous times when other chaebol heads were arrested with few problems for their companies to keep running the business."
Investigators are looking into whether the vice chairman of Samsung Electronics Co. was involved in providing as much as $38 million to benefit a close friend of South Korean President Park Geun-hye, in exchange for government support of his management succession. Prosecutors allege that Lee, 48, funded Park's associates as he tried to consolidate control over the sprawling conglomerate founded by his grandfather as per the report by Bloomberg.
Jay Y. Lee has been the head of Samsung Group since his elderly father, chairman by title, was hospitalized in 2014.