Jayesh Mehta is an avid audiophile and an entrepreneur. He was born in JamKhambhalia, a small town in Gujarat, India, to Mr. Maheskumar J Mehta and Kundan N Mehta. His father is a retired chef and a former businessman, and mother, a homemaker. He has one elder brother, and three elder sisters, all into the accounting field. The Mehta family decided to move to Kenya in 1988, when Jayesh was about 2 years old.
Since his childhood, Jayesh was intrigued by Music, which he considers to be part and parcel of his life. His most memorable moment in his early teens was when he got his music collection recorded from CDs to the TDK SA Type II Cassettes for his Walkman, to get the best audio performance at the time. He attended his elementary and secondary education in Kenya, after which he made a trip to Bangalore for the first time, to pursue his Bachelor's degree in Computer Science. Due to the corruption in the education system, for entrance into the top colleges at that time, he decided to return to Kenya to complete his degree in Kabarak University – one of Kenya's renowned universities, founded by Kenya's former President, Mr. Daniel Moi.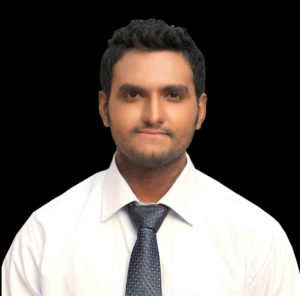 During his college, he would skip classes to do DIY projects in embedded systems at home, and during his internship at a local computer repair shop in Nakuru, he imported a PIC32 multimedia development kit and other electronic components from Serbia and the United States, to make his own mp3 player, to which he integrated an audio amplifier for better sound, although he was not happy with the output of the Philips earbuds he bought, so he decided to invest his time to learn about how to perfect the performance of earphones.
At the age of 24, he graduated with a First Class Honors in Computer Science, and left Kenya in the quest to reunite with his country of origin (India), and change the way people consume their music.
In 2010, due to the rise in the usage of mobile phones and portable music players as the two primary sources of music playback, Jayesh had already realized that the world needed better personal audio than the cheap disposable plastic earbuds most handset manufacturers had to offer at the time.
While he was trying to make a living in Bangalore, in May 31st 2011, he co-founded Tekfusion, with his father, who contributed to the company's seed-funding, till its first production run. The company was formed, with its motto to serve better audio quality to the world through research. Jayesh is currently serving as the CEO and Managing Director of Tekfusion.
The Foundation of Tekfusion, and the Audio Evolution
Smartphones are on the rise, and as the world is becoming more mobile-device-oriented than ever, there is an unmistaken need for high quality personal audio because we spend less time at home, and more time on the run for our daily activities.
Related Read: In Conversation with Alexis Kopikis On How Cambridge Innovations Is Bringing Global Technologies to India !
The earphones or earbuds, supplied by the manufacturers of mobile devices, are pretty much a crude,
yet basic instrument to listen to music. They don't focus on quality; particularly, because audio reproduction
is not necessarily the main area of expertise of mobile phone manufacturers. It takes more
than just research to re-produce sound in its pure form.
When we use any ordinary pair of headphones to listen to music, we are not exactly listening to the original composition of the music, as the artist or the composer intended.
Since its inception in 2011, Tekfusion has had a singular focus on reproducing sound in its pure form, using a combined research of how diverse materials work with sound reproduction, how transducers can perform better, and set the goal of representing the original art of the music composer in the best possible way.
The company invested majority of its time and effort to create a plethora of prototypes before it could come up with what the company calls Tekfusion's Signature Recipe of Sound, which is existent in all of its audio products.
Comments
comments