Jeep reveals that its first electric SUV will be launched in 2023, however, only a few details are known about the vehicle. The name of the model is also not known yet. The automaker has released hybrid versions of its Wrangler and also plans for the Trailhawk, which also comes with a hybrid motor.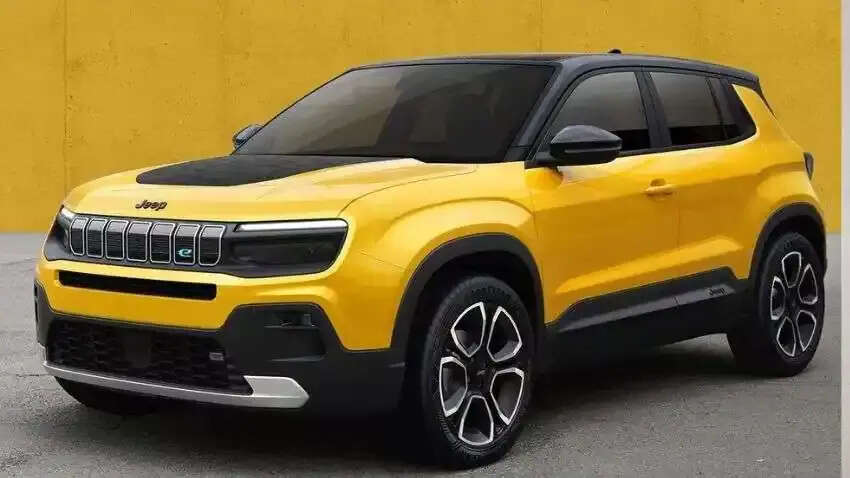 Furthermore, it is known that the new Jeep EV would fall within the comprehensive plan last year by Stellantis. Where Stellantis is the multi-national conglomeration that formed last year when Fiat Chrysler merged with the French PSA Group, to electrify the lineups at most of its brands. Which also includes EV versions of the Ram 1500 pickup truck and an electric Dodge muscle car.
On Tuesday, Stellantis also teased the upcoming Ram 1500 truck with images showing off the vehicle's lighting setup. The image appears to be just a design sketch, leaving open the possibility that Ram has yet to settle on a final form of its upcoming electric truck. Ram is also making an electric ProMaster delivery van that will be incorporated into Amazon's fleet starting in 2023.
Upcoming EVs
Both the Jeep EV and Ram 1500 EV will likely use Stellantis' STLA platform, which is one of four platforms used by the automaker for its upcoming lineup of EVs. As noted by Roadshow's Daniel Golson, Stellantis actually left in some of the vehicle's design outlines in the teaser image, which show more of the truck than the automaker's marketing team probably would have preferred.
This is how they looked with adjustment. I've never seen this in a released teaser before! pic.twitter.com/eZES0GEu8M

— Daniel Golson (@dsgolson) March 1, 2022
Adding to the details of the STLA Small platform, reports in the past suggested that the STLA will be based on the eCMP, Group PSA's electric Common Modular Platform. However, the STLA Small is likely to come with a longer range returning about 500 km to a charge. This is approximately 160 km more than the eCMP. But it is also important to note that both are capable of accommodating battery sizes equal to or more than 37 kWh.
Additionally, the pictures reveal certain details. Like the brand, Jeep will also incorporate the 7-slat grille and rectangular headlights. In the concept form, the electric SUV features smoked headlamps but the production model is likely to come with dark inserts. Also, the grille also features a piano black look. And the car features an aggressive front bumper squared-off wheel arches, dual-tone color theme, a progressive roofline, and prominent door claddings. Pictures also reveal that the SUV will come with LED taillights with black inserts and an aggressive rear bumper that reverberates with the front.
(Details about the SUV from shifting-gears.com)