15 February 2017, India:
A leader in visual analytics, Qlik today announced the appointment of Julian Quinn as Regional Vice President for Qlik in Asia Pacific (APAC). Quinn will be responsible for leading and expanding Qlik's operations throughout the region including ASEAN, Australia, China, Hong Kong, India, Japan, New Zealand, South Korea and Taiwan markets.
With over 30 years of experience in the IT Industry, Julian Quinn has extensive knowledge of APAC markets and has a distinguished track record of sales success. Prior to joining Qlik, he held senior leadership positions at various companies, including but not limited to: Vice President Asia and Japan at Veeam Software, Vice President APAC at Adobe Systems, Vice President APAC at Borland, and Managing Director at Netscape.
"We're delighted to welcome someone of Julian's caliber onboard to helm Qlik's operations in Asia Pacific. Under his leadership, even more organizations in the region will be empowered with self-service analytics to see the whole story behind their data," said Mark Thurmond, Executive Vice President, Worldwide Sales and Services, Qlik.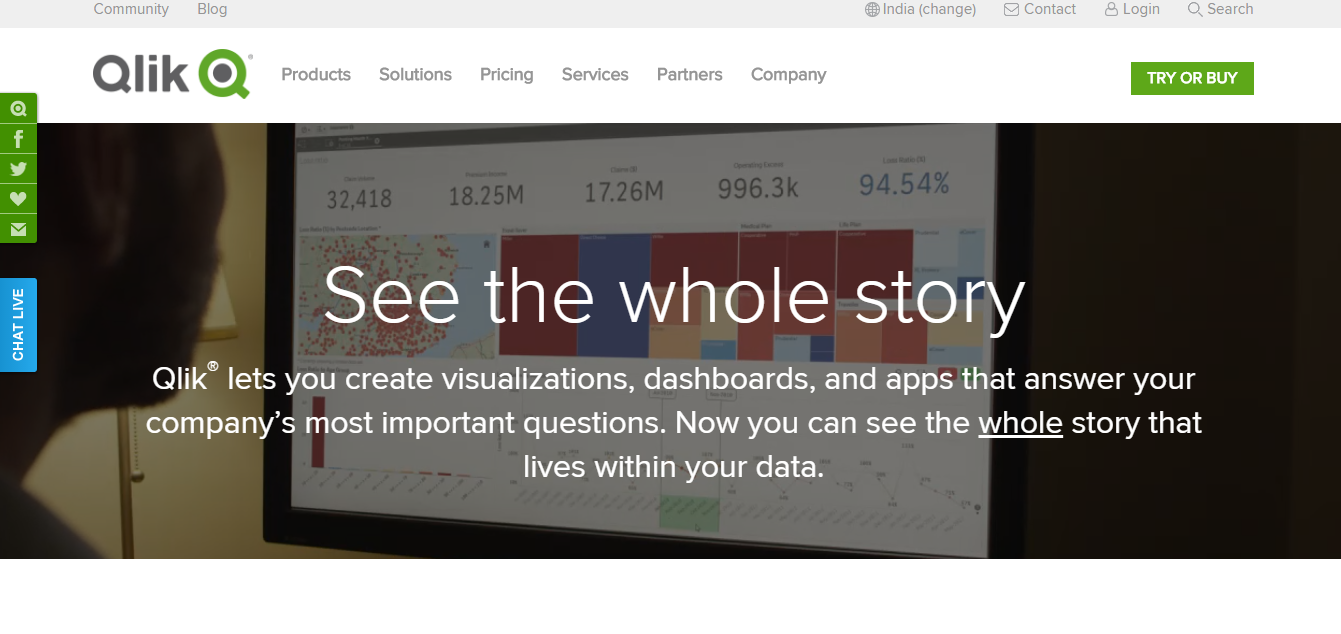 Last year, in Asia Pacific, customers across different industries – such as Akindo Sushiro, Baidu, Lazada, Lupin Limited and Teachers Mutual Bank – started to harness Qlik's platform-based approach to derive actionable insights.
"There's no better time to join Qlik, as we continue to witness the upward surge of embedded, self-service and visual analytics in every sector. I look forward to further strengthening Qlik's position as the leader in APAC in the Business Intelligence and Analytics market segment," said Quinn.
Qlik delivers intuitive platform solutions for self-service data visualization, guided analytics applications, embedded analytics and reporting to approximately 35,000 customers worldwide. Companies of all sizes, across all industries and geographies, use Qlik solutions to visualize and explore information, generate insight and make better decisions.