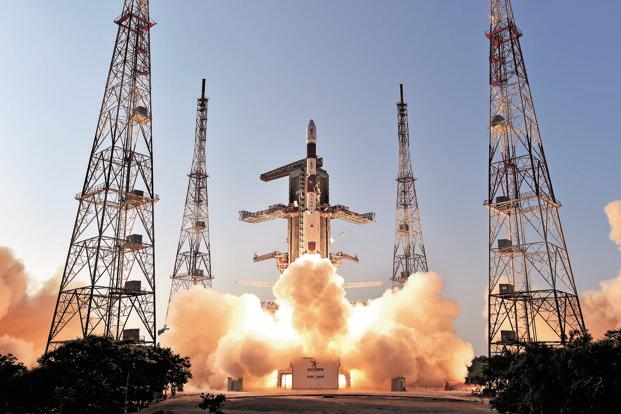 15 February 2017, India:
Indian Space Research Organisation (ISRO) made a World record today by successfully launching a record 104 satellites, including India's earth observation satellite, on a single rocket from the spaceport in Sriharikota.
Out of the total 104 satellites placed in orbit, 101 satellites belonged to six foreign countries. They included 96 from the US and one each from Israel, the UAE, the Netherlands, Switzerland and Kazakhstan as per the report by ToI.
Congratulations to @isro for the successful launch of PSLV-C37 and CARTOSAT satellite together with 103 nano satellites!

— Narendra Modi (@narendramodi) February 15, 2017
CONGRATULATIONS @isro !!#PSLV launches 104 satellites in single mission.#PSLVC37 #PSLV #CARTOSAT pic.twitter.com/KBUyoXcFG6

— Doordarshan National (@DDNational) February 15, 2017
My heartfelt congratulations to @isro for the extraordinary feat of launching the PSLV-C37 carrying 104 satellites.

— Sri Sri Ravi Shankar (@SriSri) February 15, 2017
THE BEST #isro vs #NASA pic.twitter.com/E96wcAXMc1

— Godman Chikna (@Madan_Chikna) June 24, 2016
Director, Isro Satellite Centre Mayilsamy Annadurai said, "We can also hit centuries like our cricketers. In another two months, the number of satellites built by Isro will reach 100. Besides GSLV missions, we have get Chandrayan – 2 ready for launch next year."
Mission director B Jayakumar said the launch involved complex issues in management and maneuvering, "A great moment for each and every one of us. We have so far launched 226 satellites including 179 foreign satellites," he said.
Director of the Vikram Sarabhai Space Centre, K Sivan said, "It was the toughest mission they had handled. "We had to ensure they don't collide."
The primary objective of INS (ISRO Nano Satellite) is to provide an opportunity for ISRO technology demonstration payloads, provide a standard bus for launch on demand services. The launch was closely watched by ISRO chairman AS Kiran Kumar and other top scientists from the mission control centre at Sriharikota. (Image- The Livemint)