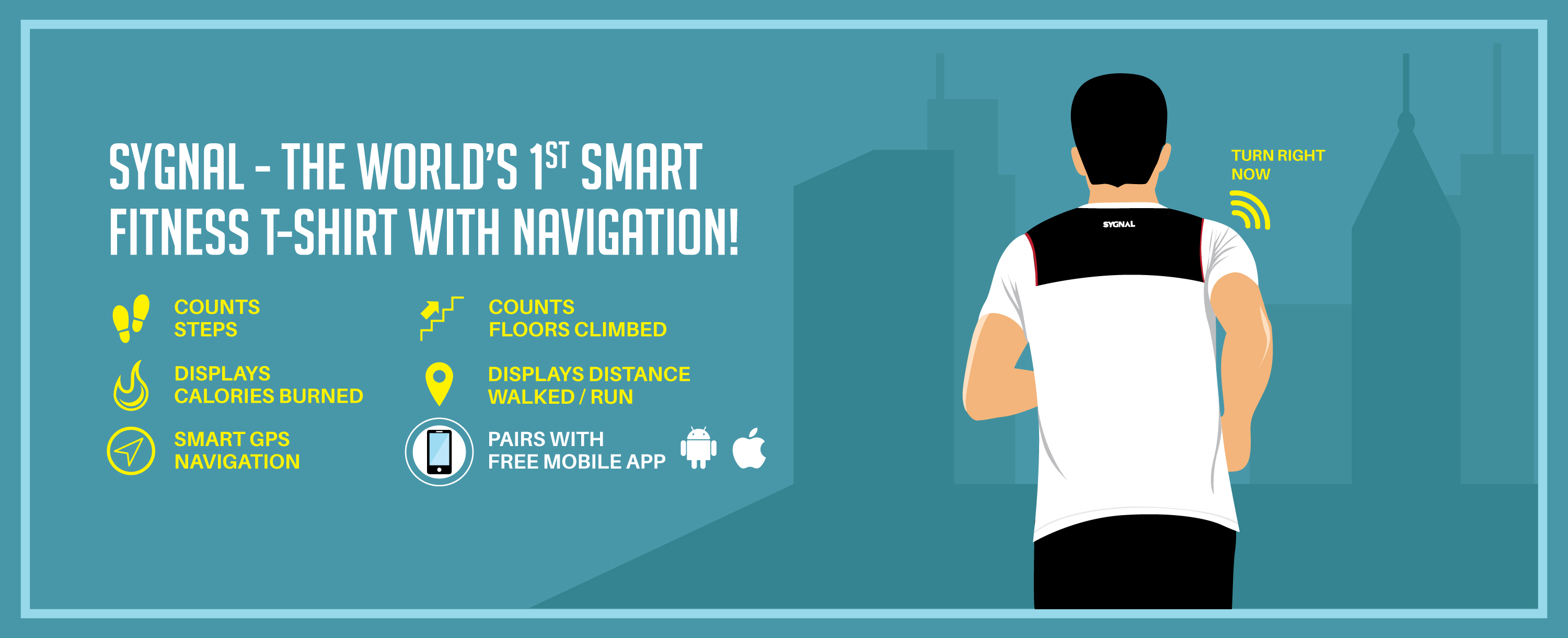 The world is moving fast, and technology is moving faster. Up until 5 years ago, we were busy gushing over how amazing 5 MP cameras were on smartphones. And today, we have gadgets that can tell us practically everything about our daily lives (and can be worn) – from how fit we are, to what stuff is in whatever it is that we eat, to flying robots, to moving around on automatic wheels unsupported!
Signalling The Sygnal
Since a very long time, clothing has had two major purposes – to please aesthetically and to save us from the vicissitudes of nature. And they have been doing so quite well. However, not much has changed, unless you count styles, materials, cuts, and the like.
But, what if clothes did more than just look good and protect us? What if they had the intelligence to help you with everyday things?
That is what Sygnal has started off to do – create clothes that are more than just clothes. With the initial offerings – the fitness t-shirt and the cyclist's jersey – we have already taken the first step on the journey of a thousand miles. In a world that is becoming increasingly aware, Broadcast Wearables Pvt. Ltd., has come up with an unprecedented clothing line.
"We thought that people should walk freely, experience anything without any limitations. This thought lead to the creation of Sygnal Fitness t-shirt" says Ayyappa Nagubandi, a serial entrepreneur.
The last decade has witnessed a rise in awareness for fitness, with people having access to social media and sharing their fitness stories. Sygnal's fitness apparel helps you attain fitness goals like never before – stay fit, and enjoy the moments!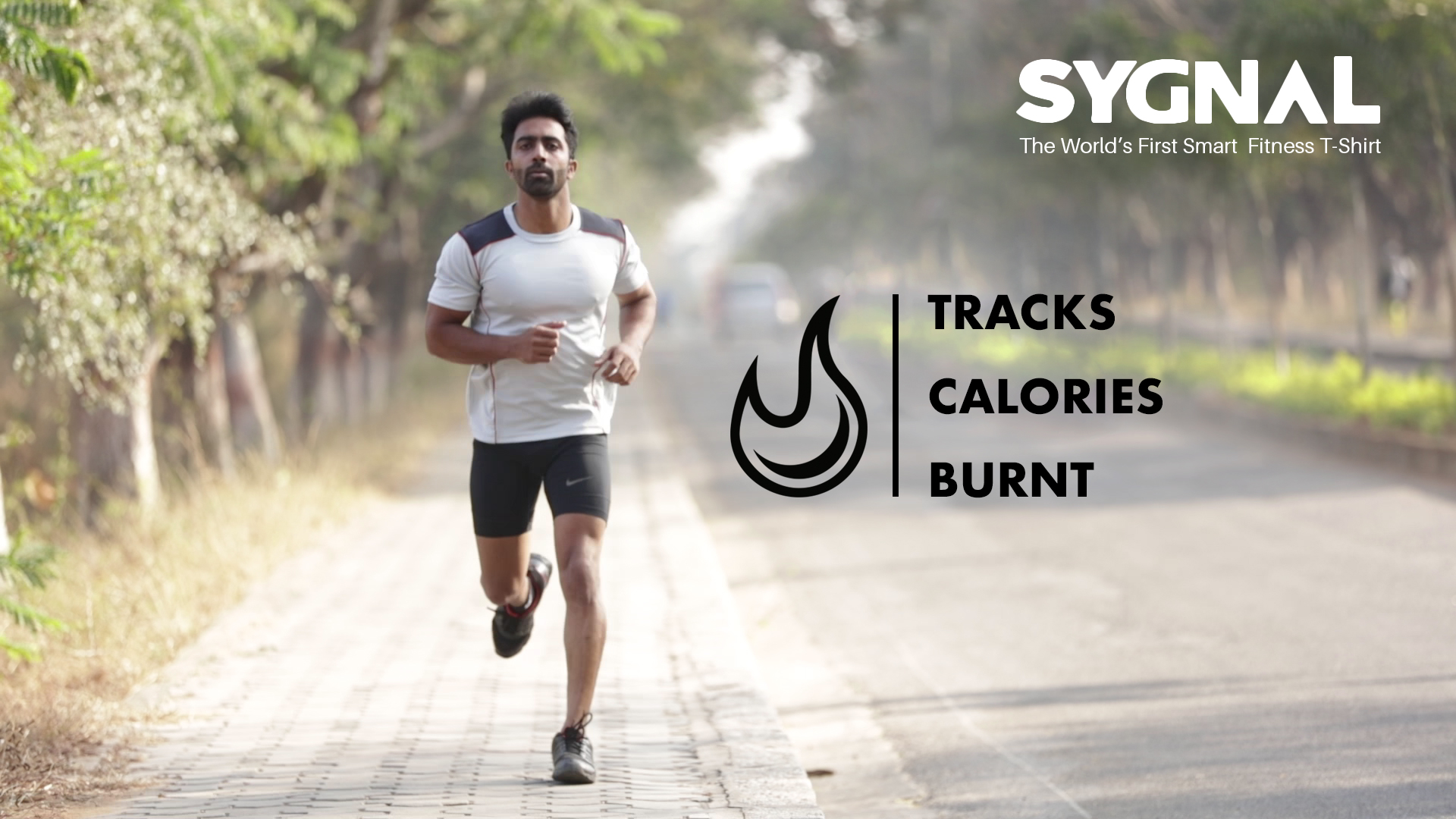 The company based out of Hyderabad is co-founded by Ayyappa Nagubandi and Mahalakshmi Nagubandi. In his previous stints, Ayyappa has worked with World Bank, in media and has also run tech firms while Mahalakshmi, a Naturopathy doctor helped them with fitness related algorithms and information. They also have a dedicated team of software and hardware engineers working on designing, prototyping and coding.
How does Sygnal Function?
All the hard work you put in to stay fit deserves to be lauded. And Sygnal's fitness t-shirt does just that. It tells you all you need to know about your workout, and makes you feel wonderful about it! People just have to wear Sygnal Fitness t-shirt and go about doing their work. The t-shirts tracks the metrics and transfers the data when the phone is near the t-shirt.
Check out the video
It pairs up with an app to tell you exactly the number of steps you've walked, the number of floors you've climbed, and the number of calories you've burnt. Additionally, it also helps you navigate in and around town without having to resort to maps or the navigation on your phone. It will simply vibrate on the shoulder to tell you the direction you should be going in. Completely waterproof, and pretty fashionable, this t-shirt can be worn practically everywhere – home, office, gym, an evening out with friends – you name it!
Green Signal for Sygnal
For an innovative product, there are limited options for raising capital, one can apply for a business loan, pitch to VCs, borrow money from friends and family members. But, one of the best way to go to market is crowdfunding.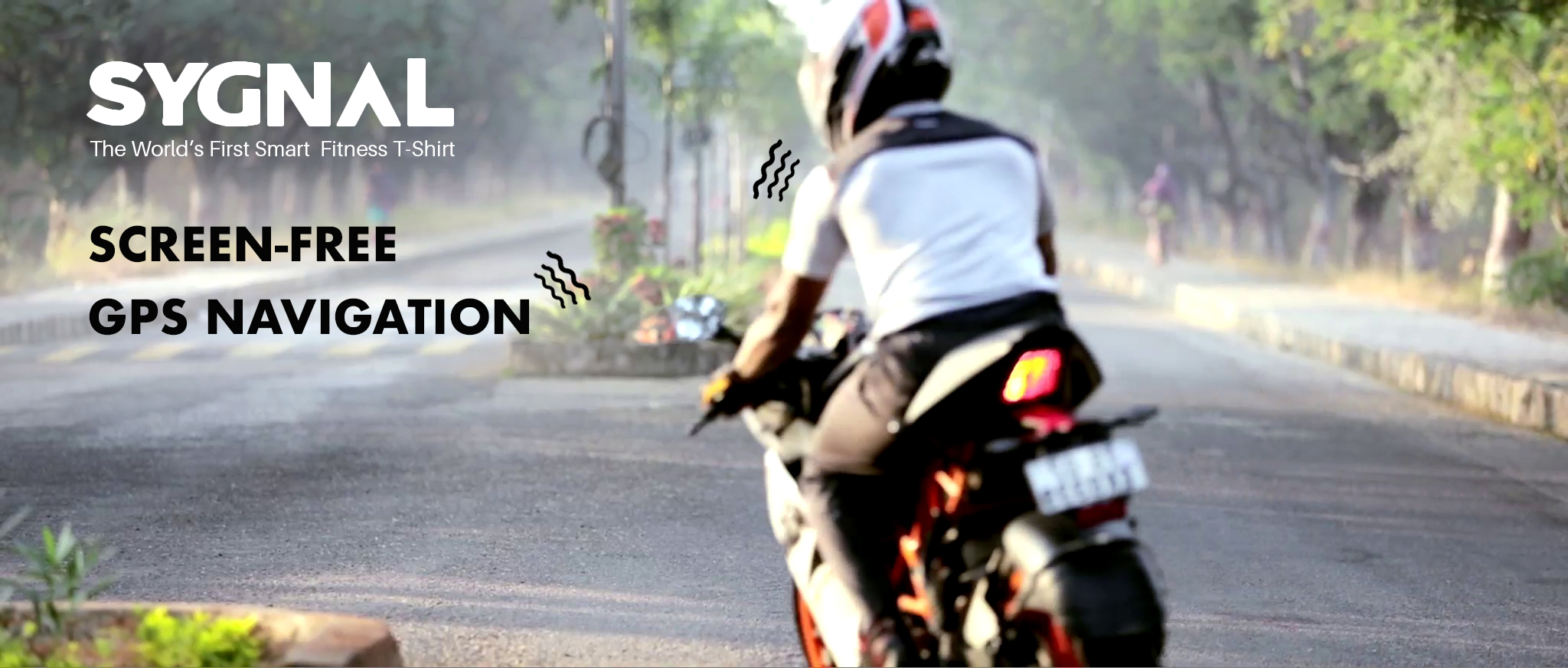 After research to find the best suitable platform to launch their product, they found that entrepreneurs have launched technology based products on Fueladream and the success rate is very high where FuelADream has become the default platform to use for product innovations.
Launching the product on a crowdfunding platform provides us a way to raise the required funds and it also connects us with early adopters
They have completed the Android app and it is available for people to download from the Google Play Store. The iOS app should be ready in the next couple of days. They are working on reducing the form factor and to miniaturise the electronics. They want to manufacture Sygnal Fitness T-shirts in large scale. The funds from the campaign will help them to go to production.
If you want to be an early adopter of this smart T-shirt at exclusive price, it is time to grab it now!
Also Read:
FuelADream – Electric Bike Aimed To Be Environmental Friendly !
Crowdfunding Success Stories Of Startups !
Wearable Devices That Will Be Essential Part Of Our Lifestyle !