Kalpana Chawla was the first Indian-American astronaut to go to space. She flew on the Space Shuttle Columbia in 1997 to cross horizons and fly into the space. Her life is an inspiration to women all over the globe. She was just an ordinary girl, who, with her extraordinary courage and work, became a source of encouragement to women all over the world to follow their dreams and work hard to succeed. Today, on her birthday, let's remember her with all our hearts.
Here is the epic life story of Kalpana Chawla, which we all need to know.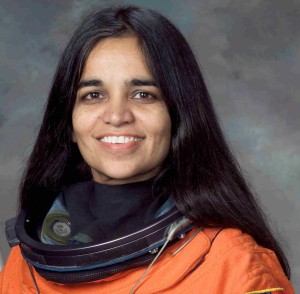 Kalpana was born on 17th March, 1962, in a small town of Karnal in Haryana. She was born to an average Indian middle class family.She grew up in a typical male dominant society, where boys were given all the freedom and girls weren't even allowed to work. Her mother was quite supportive and liberal, and she encouraged Kalpana to do something great. She did her schooling at Tagore Baal Niketan School in Karnal. She completed her B.Tech in Aeronautical Engineering from Punjab Engineering College, Chandigarh in 1982. She obtained an Msc. degree Aerospace Engineering from the University of Texas at Arlington. She wanted to get into NASA. She went on to get a second degree in 1986, and a PhD in Aerospace Engineering in 1988. In 1998 she began workinh with NASA Ames Research Center.
In 1983, Kalpna got married to Jean-Parrie Harrison, who was a flying instructor and an aviation author. They led a happily married life, while she started working hard to become an astronaut. Soon, she got promoted to the position of Vice President of Overset Methods, Inc at NASA Research Center. There, she made a Computational fluid dynamics (CFD) research on Vertical/Short Takeoff and Landing concepts. She gained certification for a pilot license for the seaplanes, multi engine air place and glider. She also was a Certificated Flight Instructor for glider and airplanes.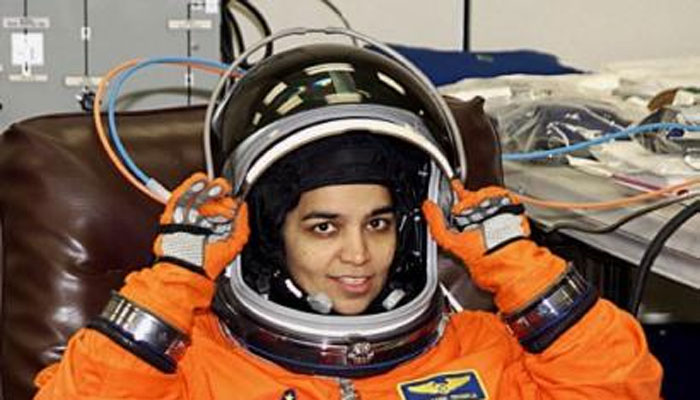 Her first Space mission began on November 19, 1997, as she flew with six other astronauts to space on Space Shuttle Columbia flight STS-87. She became the first Indian born woman to fly in Space, and the second Indian to be in Space after Rakesh Sharma. Chawla traveled over 10.4 million miles in 252 orbits of the earth, logging more than 372 hours in space. After returning, she received many awards such as Congressional Space Medal of Honor NASA Space Flight Medal and NASA Distinguished Service Medal.
Her second SPace mission started on 16th January 2003. She flew on Space Shuttle Columbia flight STS-107. While the shuttle was returning back to Earth, it malfunctioned and disintegrated, which caused the death of Kalpana, along with six other crew members. This tragic incident occurred on 1st February 2003. Though the first female astronaut from India died on that fateful day, she will always be remembered from her courage and hard work.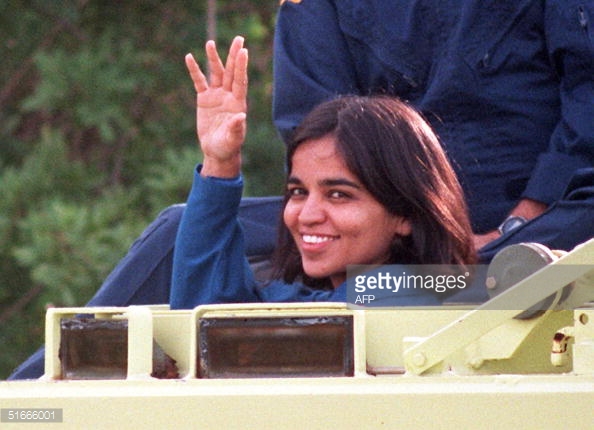 credits: www.gettyimages.com