In a male-dominated era, when women were usually homemakers, Katherine Graham had something else in her mind. She was the first female publisher of a major newspaper in America. 
.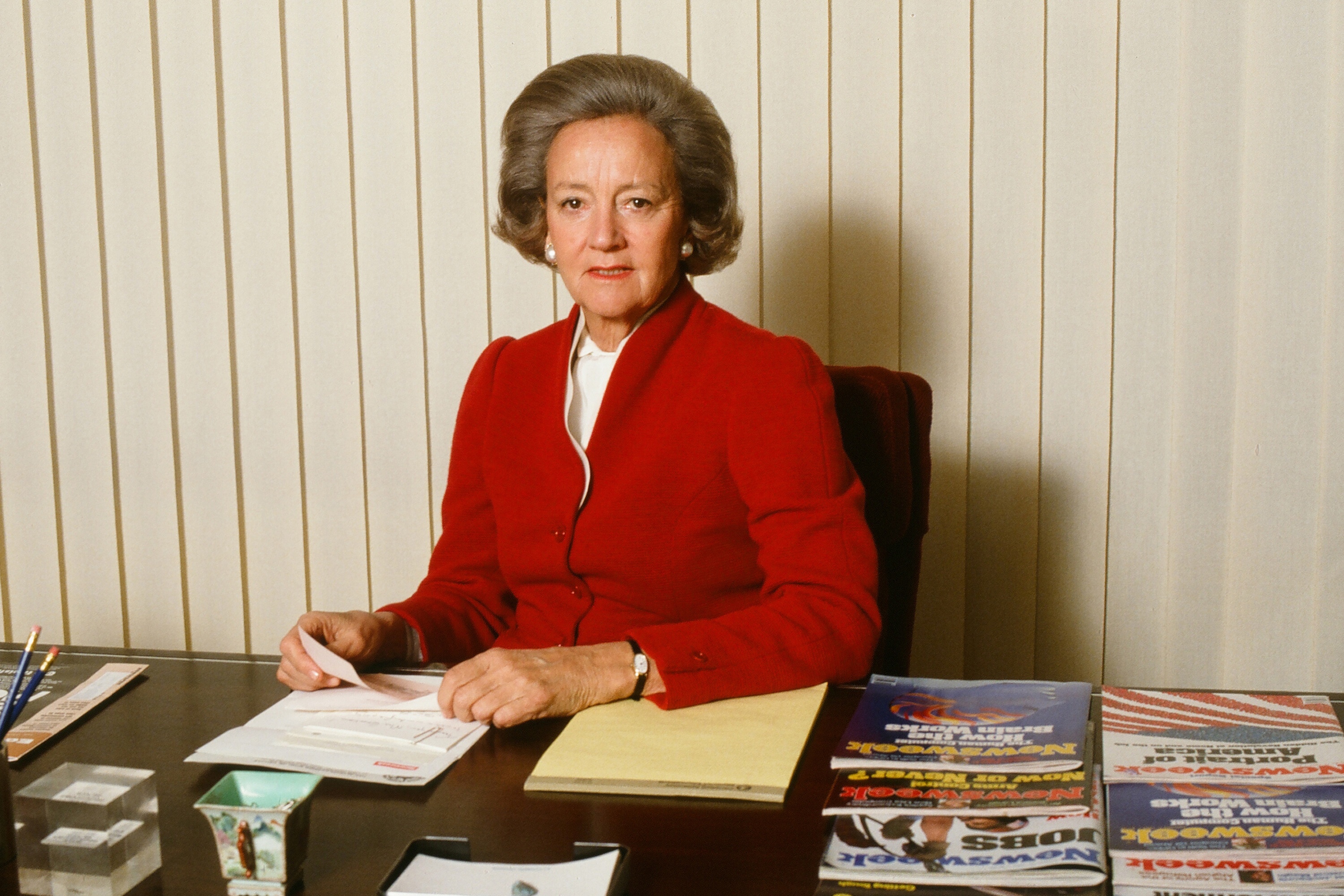 Continuing our series of 'Remarkable CEOs', this is the second article in the series about an epitome who not only defied the norms but did things in her own way, that too successfully – Katharine Graham.
Early Life
Katharine was born on June 16, 1917, to a wealthy family. Her schooling life and childhood was mostly spent in the Washington DC. No wonder why she was head over heels in love with her city.
She has mentioned several times that her mother is her inspiration who helped her to grow the woman she became.
" Mother set impossibly high standards for us, creating tremendous pressures and undermining our ability to accomplish whatever modest aims we may have set for ourselves."

– Katharine Graham on her mother, 'Agnes Elizabeth' 

Career 
In 1946, her husband Philip Graham was chosen as the head by her father to take over the press. Katherine Graham mentions in her article how she was happy for her husband for making it that big. He was the chairman of the Post until his death in 1963.
She showed great interest in Journalism. After graduation, she followed the road less taken and tried to establish a career in the Press.
Before joining her father's publishing Newspaper giant – The Washington post in 1938, she worked for a short period in the San Fransico Newspaper.
Leadership 
After her husband's demise, rather than being sad and sorry about it, the strong lady took the responsibilities to build the newspaper. She was the first lady publisher of a major newspaper company. It is said that under her 2 decades rule, The Post reached new heights of success and got a national acceptance.
It is the most read newspaper even today in the capital of the United States, the Washington DC and the 8th most read newspaper in the country.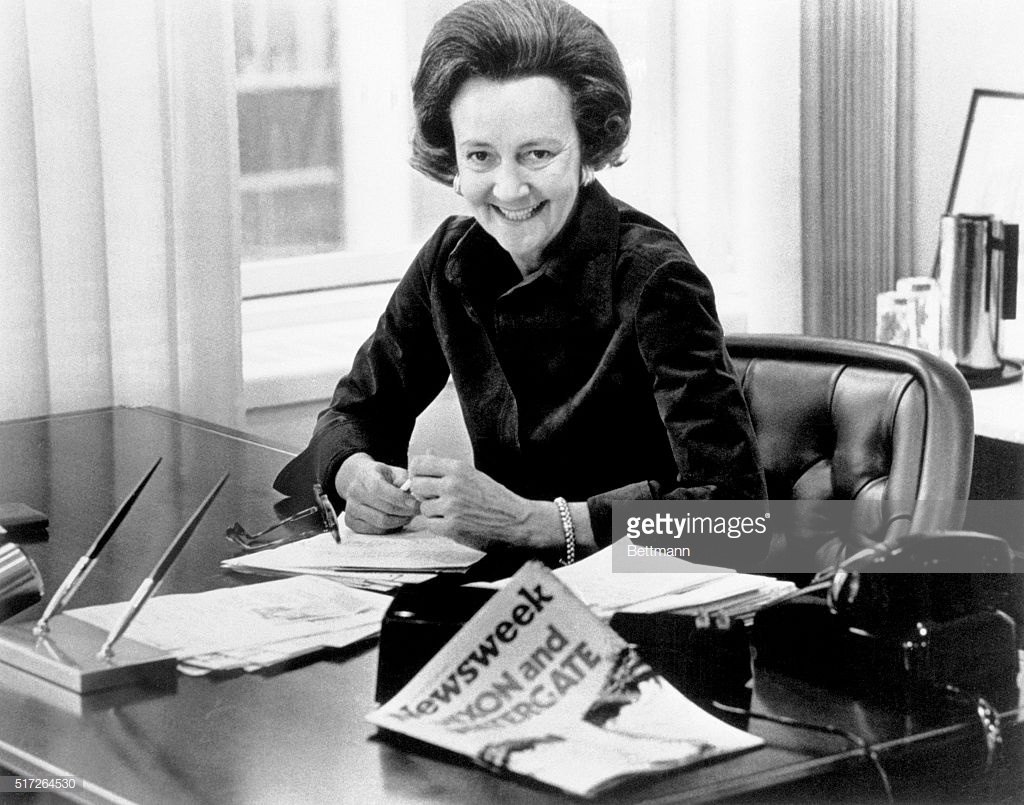 To love what you do and feel that it matters how could anything be more fun?


– Katharine Graham
One of the most notable and courageous projects that she led was the 
unveiling of the Watergate conspiracy which ultimately led to the resignation of President Richard Nixon.
Honors
She has been honored with many awards for her contribution towards the society.

In 1966, Graham was the ostensible honoree of Truman Capote's Black and White Ball.
Katharine received the Elijah Parish Lovejoy Award as well as an honorary Doctor of Laws degree from Colby College in 1973.
 Graham received the S. Roger Horchow Award for Greatest Public Service by a Private Citizen, an award given out annually by Jefferson Awards in 1975.

In 1979, the Supersisters trading card set was produced and distributed; one of the cards featured Graham's name and picture.
Deborah Davis published a book titled Katharine the Great about Graham in 1979.
In 1987, Graham won the Walter Cronkite Award for Excellence in Journalism.
Katharine Graham was elected a Fellow of the American Academy of Arts and Sciences in 1989.
Legacy
Graham published her memoirs, Personal History, in 1997. The book was praised for its honest portrayal of Philip Graham's mental illness and received rave reviews for her depiction of her life, as well as a glimpse into how the roles of women have changed over the course of Graham's life. The book won the Pulitzer Prize in 1998.
She received the Freedom Medal in 1997.
In 2000, Graham was named as one of the International Press Institute's 50 World Press Freedom Heroes of the past 50 years.
Graham was presented posthumously with the Presidential Medal of Freedom by President George W. Bush in 2002.
In 2002, Graham was inducted into the National Women's Hall of Fame.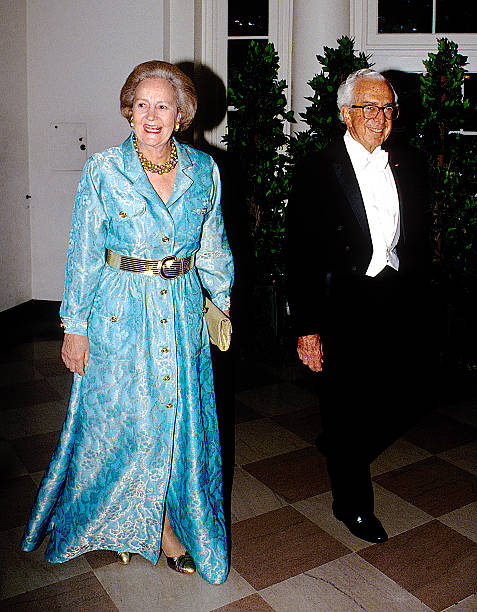 No one can avoid aging, but aging productively is something else


Katharine Graham
She met with an accident in 2001. She fell from stairs which led to her demise 3 days later in the hospital. She was truly an inspiration and has left behind an irreplaceable legacy.
And as she often said,
"A mistake is simply another way of doing things. Don't be afraid of them, be scared of not trying at all"
---
Reference
Getty Images
Google Images
Comments
comments