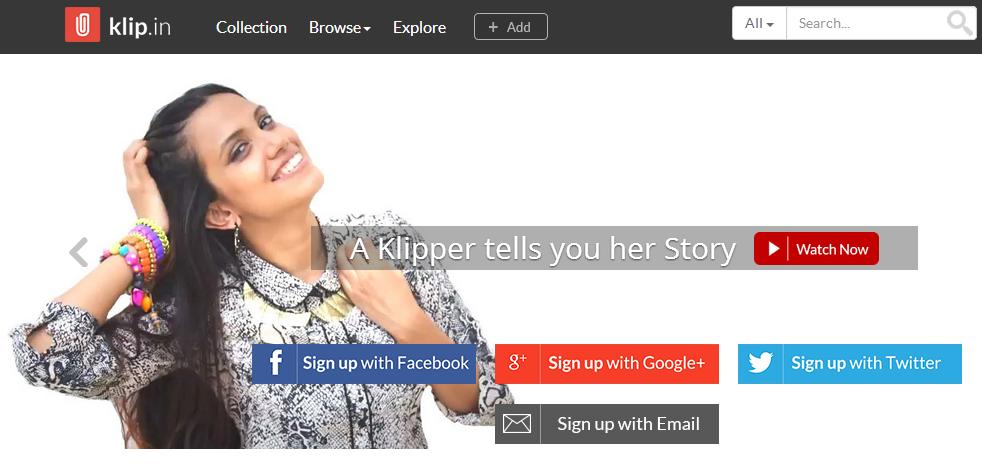 The social shopping discovery and curation platform Klip.in has raised $0.5 million (Rs 3.1 crore) in funding from Investors at Calcutta Angels and its existing Angel investor group at Venture Nursery Angels and Mumbai Angels, along with a few individual investors. The company is expected to use the funding to scale up their technology and marketing teams with an emphasis on their mobile play.
Klip was set up in 2011 by Harsh Gadia and Maneesh Madambath.
Klip currently has 1,100 e-commerce stores in its platform and nearly 80 per cent of its users are women in the age group of 18-28 years.
Ravi Kiran, Co-founder, VentureNursery said, "This validates the faith we placed in the ability of Klip's founding team and their vision. Klip shows that the best approach to social commerce is to build a strong community of users and we are excited to see this next phase of their evolution."
"With our new investment partners we are now in a position to add scale to the validation Klip saw over the last year," said Gadia.
Comments
comments