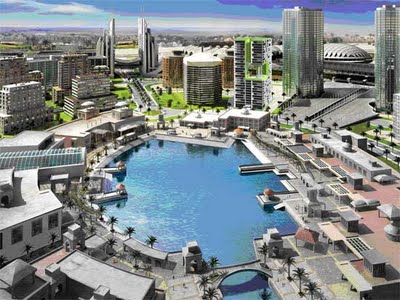 Kochi, March 20 : State-run Infopark has signed 90-year lease agreement with infrastructure and logistics firm Caspian Techparks to build world-class facilities for IT and ITeS companies in its phase II project of IT park here.
Under the agreement, Kochi-based Caspian Techparks, a logistics and infrastructure development company, will build facility in phased manner for housing both IT and ITES companies on the 2.62 acres of land leased by the company in Phase II, Caspian Techparks said in a statement.
"This is yet another milestone in the development of Infopark's Phase II project, which is coming up on 160 acres adjacent to Phase I," Nair said. "The project is expected to generate about 4,000 jobs when completed," he said.
"The first phase of the project will have 1.2 lakh sqft workspace and this will be ready by March 2016. The new building has been designed on international standards with world class in-built facilities," Chacko said.
The new building will have facilities like shopping centres and multiplexes.
Infopark's ambitious Rs 2,500-crore Phase II project has received solid backing from several IT giants and infrastructure developers including Cognizant, Brigade Group, UST Global, Claysys Technologies and Padiyath Innovation, the statement said.
The Phase II infrastructure is nearing completion now, with common internal roads, 220 KV gas insulated sub-station, storm water drains, cable trenches, data connectivity as well as water treatment and supply.