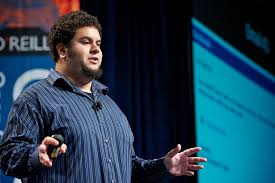 Washington, March 20: A Facebook engineering director agreed to fill the new position of White House information technology director, becoming the latest Silicon Valley hire by President Barack Obama.
David Recordon met Obama last year when he was part of the administration's creation of the US Digital Service, which is intended to recruit technology-savvy people to improve federal government websites. The appointment was announced Thursday in a Web post by Anita Decker Breckenridge, the deputy White House chief of staff.
"In our continued efforts to serve our citizens better, we're bringing in top tech leaders to support our teams across the federal government," Obama said in the post. "His considerable private sector experience and ability to deploy the latest collaborative and communication technologies will be a great asset to our work on behalf of the American people."
The hiring of an engineer from the social networking site follows Obama's recruitment of technology-industry insiders, including former Google. Deputy General Counsel Michelle K. Lee to lead the US patent and trademark office and former Google vice-president Megan Smith to be U.S. chief technology officer.
In the new position, Recordon will be responsible for the information resources and systems provided to the president and vice president, according to a White House memorandum.
Recordon, who lists his age as 28 on his Facebook page, didn't immediately respond to a request for comment sent using the social-networking site.
In an Aug. 21 Facebook post that described his meeting with Obama, Recordon said he'd "had an amazing opportunity to spend a short period of time digging into another hairy technology problem." At the time, he also said he was "not planning to move to DC or to go work for the government." (Bloomberg)