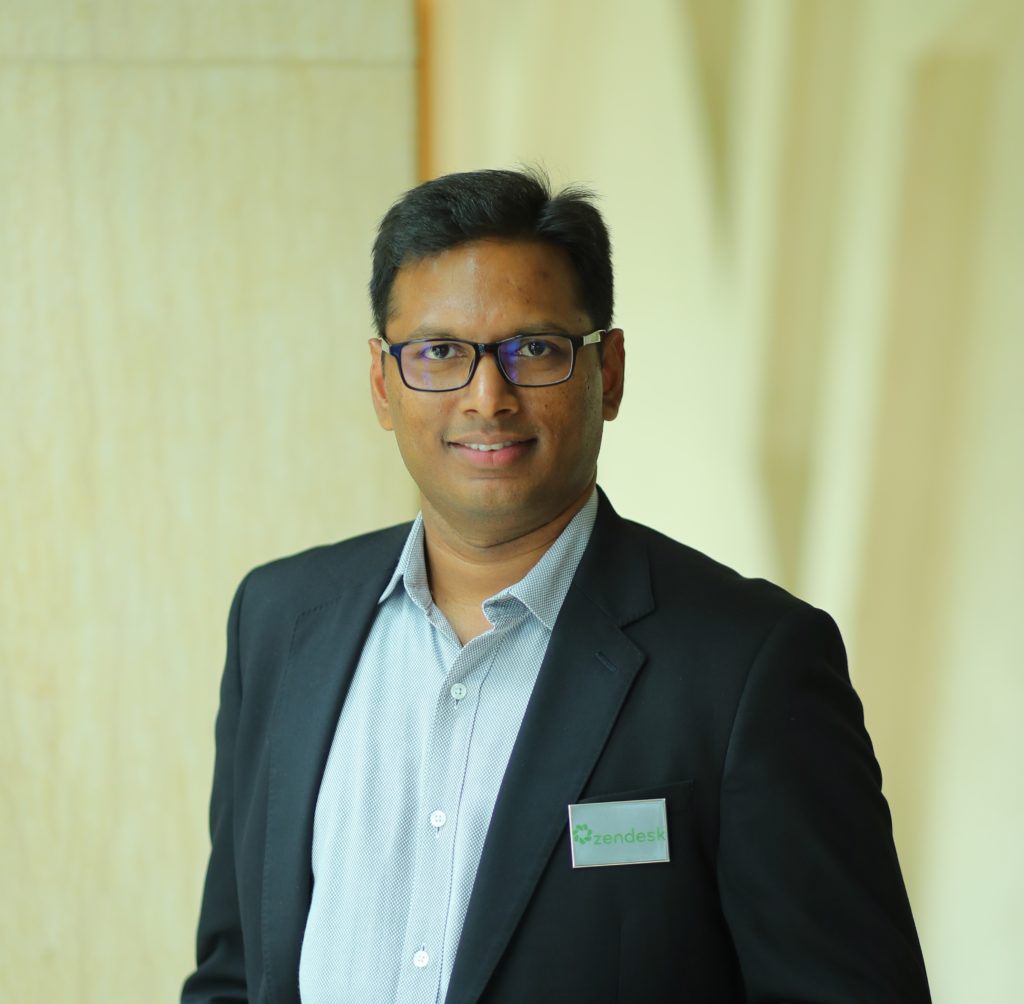 On 26th September 2016, Silicon Valley based Zendesk opened its first Indian office in the nation's startup hub, Bengaluru. Interestingly the company then already had over 1,700 paying customer accounts in India and was growing at a rate of over 40% year over year.
Originally started by 3 Danish men in Denmark, the company was officially incorporated in 2007. The founders then moved to the US in 2009 after receiving VC funding.
Zendesk was built upon a simple idea: make customer service software that's easy to use and accessible to everyone; it has ever since expanded on this idea and now offers a growing family of products that work seamlessly together to improve customer relationships, and can also be embedded and extended through an open development platform.
In fact, the decade old organization which went public in 2014, was considered the 10th fastest growing SaaS company, clocking about $70M in revenue in its sixth year since founding.
"With our team in Bengaluru supported by our regional headquarters in Singapore, we're looking to continue to build out the team and grow our business in India under the leadership of KT Prasad" those were the statements during the Indian office opening from Sandie Overtveld, Zendesk Vice President of Asia Pacific.
Coming from a Mechanical Engineering background and backed by a management experience of over 20 years in some of the top companies from the software and services industry, KT Prasad at Zendesk India has been responsible for business growth with a focus on helping customers transform their customer service into meaningful customer engagements with beautifully simple solutions.
"Originally launched as a simple ticketing platform, the company has evolved over time to provide a full family of solutions that help businesses build better relationships with their customers" begins K T Prasad, Country Head, Zendesk India in an exclusive to TechStory.
Focusing their energy and investments purely on customer experience, Zendesk has built/acquired a wide range of solutions that enables businesses to have all their lead channels on a single platform, while helping them provide seamless interaction with their customers.
Zendesk's Product-Market Fit
Walking us through each of the products that a business can leverage, KT shares insights on the product's intended purpose and highlights their day to day applications towards building better customer experience and relationships.
Zendesk Support, a system for tracking, prioritizing, and solving customer support tickets that have been raised where you can access relevant data and map activity from a single interface. With this solution teams can track their customer conversations and pick up from where they left off. With Zendesk Support, you have everything you need for better customer conversations and all in one place.
Customer Expectations generally differ based on age groups. In the last one year alone, India witnessed a large number of customer queries being generated through chats. This is no surprise as the average age group in India is expected to be around 29 in 2020, while in comparison in China it is around 40 and in the US it is 35.
The younger age group in India are impatient in general and hence not keen on waiting on telephone lines to interact with a customer care agent.
First Acquisition
Coming to chat as a channel, Zendesk acquired Singapore based company Zopim in 2014, which further helped them consolidate their place as market leaders. Chat gives you instant gratification, because it is a real-time human to human interaction and it also provides scale for businesses, especially when an e-mail cannot really handle complex queries.
"We also help businesses to connect with social messaging channels like Twitter, Facebook messenger and Line Chat at our end and that's where we believe business will come from in the future. We can all witness this trend in the internet usage patterns in India which is exploding in the recent times" says KT.
Due to reducing costs and increased bandwidths, usage of the Internet has today become a daily habit for most people. Zendesk's products can engage with customers through various social channels and as a result customer experience will further be improved by simply being able to track the chat history.
To put it in layman's terms, suppose two friends chat on messenger about a particular topic and after a month they choose to go back to the conversation, review its history and follow up from where they had left off. Similarly, even businesses can now access and learn from the history of conversations in the past.
The available history of each customer provides immense context to the customer service agent and helps them provides better service as a result.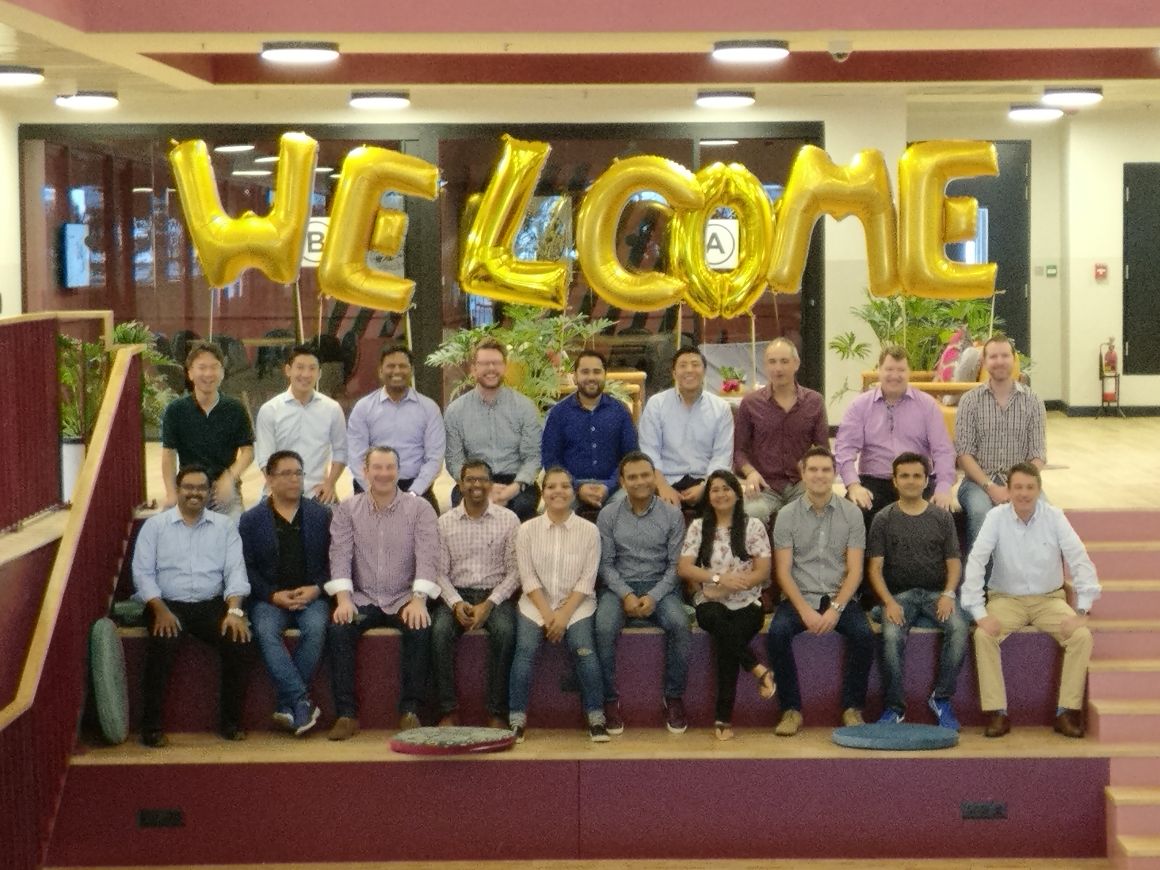 Zendesk has spent considerable time and effort in engineering their products, to make it absolutely compelling before taking it to market.
Artificial Intelligence and Machine Learning guiding CRM through Zendesk Guide
Zendesk Guide is a unique offering from the company that uses a combination of Machine learning and the resident knowledge of an organisation, in helping deliver better customer experience solutions. Guide helps service agents to resolve tickets with the help of smart and intelligent solutions provided on their platform. As a result, all transactions between the customer and the company are much more responsive and quicker.
Zendesk uses a combination of its signature API, Web Widget, and Mobile SDK as Zendesk Embeddables to deliver powerful solutions that interact with your mobile or desktop, through apps or websites in helping reach customers anytime and anywhere. Zendesk Guide is also an intelligent solution that provides self-service as an option, for patrons who prefer resolving problems on their own, thereby reducing the load for the company and its agents.
Zendesk leverages the power of AI through its signature products in the form of its knowledge capture app and its smart answering bot. The knowledge capture app has been designed to help agents collaborate and collate all resident and fresh information into a single accessible platform.
The Answer Bot then kicks in to use machine learning and deep learning technologies to process the information into meaningful patterns. These patterns are then leveraged to help customers help themselves in resolving problems efficiently, without any delay or frustration.
Outbound Connection with Customers
As it is quite evident that chats will be driving more customer engagement in the coming years; with the introduction of Artificial Intelligence, prediction becomes much easier to identify when a customer would need help and to proactively reach out to them.
"During our interactions with the community we realised that the expectations of the industry towards improved customer experience will be high in 2020 and beyond. Businesses will want to predict when the consumers would need help well in advance" he states.
As of today, customer service was delivered on-demand, but now, it is transforming over a period of time. Zendesk's Connect is a product that proactively engages with customers in driving custom campaigns basis its knowledge of the customers needs.
The company recently acquired by Zendesk called Outbound.io is enabling them to sharpen the Connect product even better to help provide better services.
"If you look at even the manufacturing sector for instance, which is rarely known for customer service, we are actually in a position to help such companies as well to transform their processes. We could do this typically by helping them monitor items that are on their assembly line and in creating tickets to predict when a particular part needs service next, based on the number of predicted cycles" he adds.
It is not just the manufacturing industry, all Internet of Things enabled products with connectivity to CRM have the potential to disrupt the market.
Exploring Channels
When you have so many channels that are available today in businesses, it is really difficult to decide as to which channel suits you the best. It is no secret that building customer relationships works better when it is driven by data.
With the help of Zendesk Explore one can get instant access to analytics that is important and can therefore help with a deeper understanding of their customer and their business. Zendesk Explore provides the analytics to measure and understand the entire customer experience process from A to Z.
Zendesk Talk is a platform that allows customers to interact spontaneously by telephone on its platform.
"In fact to equip our customers with voice telephony in India, we have partnered with brands like Knowlarity, Ameyo, Ozonetel, Exotel and other leading cloud telephony service providers. This value add should help our customers and agents interact spontaneously and resolve requests in the shortest time" says KT.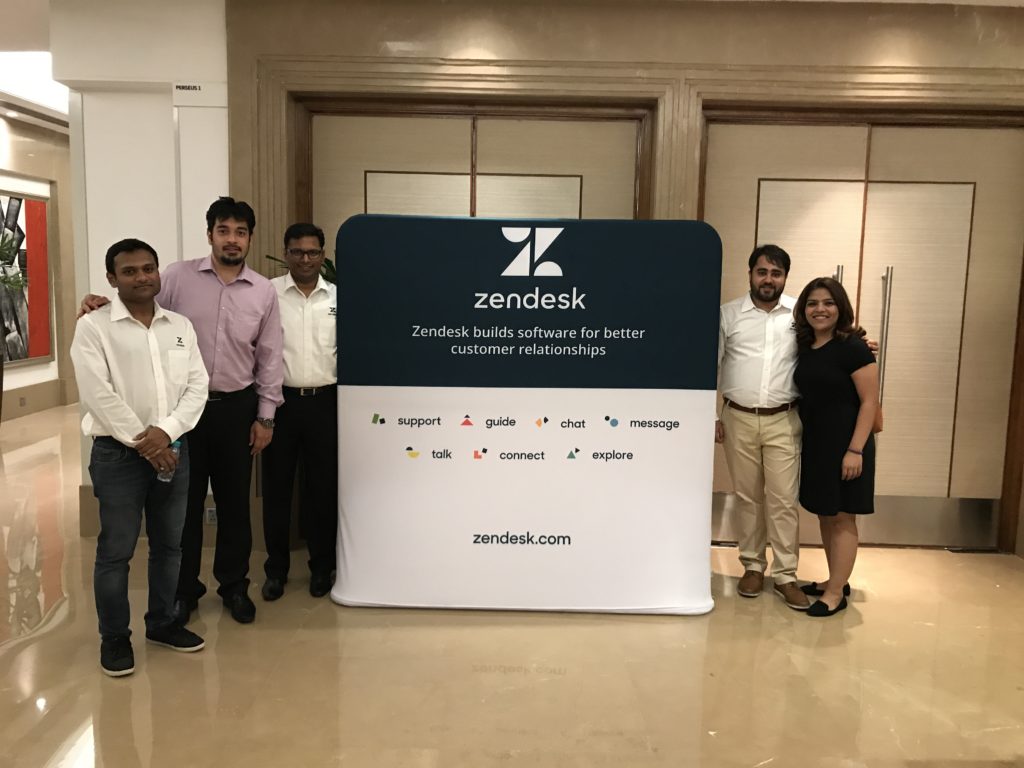 Another USP of Zendesk is the app marketplace that currently has close to 600 applications and is ready to integrate solutions such as Salesforce or Microsoft Dynamics integrations. The idea behind the app marketplace is to identify products which will compliment Zendesk's technology while giving customers a seamless experience.
Innovative Strategies
Speaking more on the competition, KT says, "Any level of competition is good, a competitive spirit is what keeps the organization on the path of innovation. Especially for a SaaS company like us, innovation is what we need to embrace, day in and day out because of the churn risk for SaaS companies which is typically high."
If a customer uses a product and is not happy, he can move to the next company. One thing that Zendesk does as an organization is that it constantly innovates, releases more enhancements and adds features to all its products, which in turn gives it the ability to stand firm in the marketplace.
VSynergize is one of the partners that Zendesk had onboarded recently and who incidentally was also a customer previously using their services. Zendesk believes that their strategic partners have enabled them to cover more feet on the ground and hence gives them more fighting power in the marketplace.
Seamless Customer Adoption
If you look at the customer segment, an enterprise customer generally looks at third party market validation before buying a product, and Gartner has rated Zendesk in the leaders' quadrant for the past couple of years along with other premium players.
"Our advantage lies in the fact that while we are enterprise level, we are also extremely agile with our speed to market and response rate being phenomenally high" states KT.
Buying patterns are also different for an enterprise product and a SaaS product. In a SaaS product, a sales and roll out cycle is typically between 10 and 31 days, where the customers are given unlimited access to explore all the features.
But when it comes to an enterprise product, most of the sales are driven through presentations and the individual's capability to close sales. The roll out hence lasts as high as 24 months at times.
"In one of our associations with Ola, we were able to complete the entire configuration, business integrations, training of 2500 agents and full data migration to Zendesk under 10 weeks" he adds.
Thriving Customer Satisfaction
Zendesk, as a company, has been thriving on building improved customer service. To gain better insights into customers with an objective of achieving over 95% in customer satisfaction ratings, we had to understand how the entire organization is built while keeping the customer at its centre.
"Instead of building department silos and channelling them through different teams like marketing or sales, our departments are formed to support customers seamlessly so that every customer feels that they are speaking with the organisation and not with different departments" shares KT.
In order to give a uniform mechanism for organizations so that they are able to benchmark their customer experience with industry standards, Zendesk recently launched Customer Experience Reports, an application that reports your current customer satisfaction level and recommends suggestions to improve your business operations based on the responses.
While reaching the milestone of completing a year since the launch of its Indian office, the company is gearing up to the task and is expecting to see many more major developments in the coming years. The company nevertheless stands steadfast in its resolve to deliver enhanced and improved customer satisfaction levels with the help of technology for its customers every step of the way.
Comments
comments