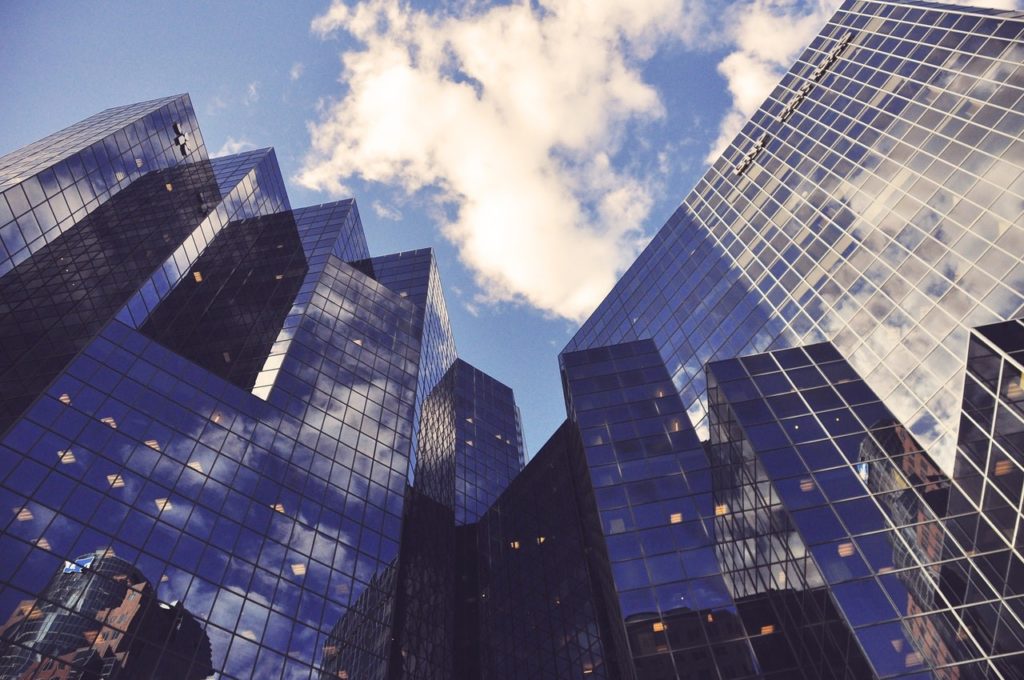 Back in 2007 when the e-commerce bug bit the Indian commercial scene, Flipkart was the first of the many would-be contenders that took the traditional world of business by its horns rather boldly, and wrapped it around the freshly peaking, much-hyped invention named technology.
An e-commerce revolution that started with merely selling books online, gradually spread its wings and grabbed about every other marketplace item in the vicinity, leading to the deluge of e-commerce firms – Snapdeal, Myntra, Jabong, ShopClues, Urban Clap, Pepper Fry and the like.
Not wanting to remain untouched by this massive success of the 'Indian Alibaba' for too long, out came the food tech giants – FoodPanda, Zomato and Swiggy, ready to take the e-commerce model and turn it around to their advantage.
With FoodTech start-ups now peaking and falling in a swirl of intense competition and new governmental regulations looming large around them making these food tech companies look less than exciting; FinTech is the catchphrase of the day, disrupting more than just bookstores or cracking the shortcut to getting your biryani in flat 30 minutes.
What is FinTech and why have FinTech start-ups become the next big thing?
FinTech, the abbreviated form of financial technology, is that segment of the start-up culture that deals with good old finance and banking business but through the more novel methods of crowdfunding, peer-to-peer models, mobile payments, loans and even asset management. They squarely fall under the definition of Non-Banking Financial Companies (NBFCs), and considered against the Indian banking scenario they do not meet the legal definition of a bank as is outlined in the Companies Act 2013 or even the Companies Act, 1956.
If a recent Accenture report is anything to go by, fintech that was in a near-nascent state back in 2008 globally shot up in value from $930 million to about $12 billion by the start of 2015.
This disruptive force wading through the finance and banking sector has quite evidently taken over proactively in the West, with big players like PayPal, Stripe and Lending Club dominating the fintech scene in countries like the U.S. and the UK. Asia is not left far behind where BATs (Baidu, Alibaba and Tencent) and the Internet Finance in China are pulling out all the stops to encash the growing customer base in China.
In India too, fintech startups like LendingKart are revolutionizing the way SMEs can now gain access to working capital finance and focus on running the business, something which small-time entrepreneurs quite often deviate from because they are worried about the intermittent cash crunch every business faces.
Related Read: The Fintech Periodic Table: Key Enablers and Drivers Influencing Indian FinTech Startups
However, this is not the only reason these NBFCs are now being sought after as alternate modes of doing banking. The other advantages are:
Cheaper business setup and expansion costs;
Quick rolling of funding rather than the drawn out method of first talking to investors;
Cheaper cross-border transfer of money (a fine example is that of UK-based TransferWise);
Simple registration process backed by minimal documentation, sometimes not requiring any Net Worth or collateral information (as is the case with LendingKart);
Make alternative credit scoring possible for ineligible borrowers for various types of loans; and
Even foster efficient fraud and anti-money laundering management in real time across products, channels and customers (as IndusInd has been successfully pioneering since quite some time now).
Why FinTechs need NBFC licenses to operate?
With so many benefits promised for the competitive, stay-on-edge, tech-savvy consumer, it is natural that individuals and organizations would step up to the occasion and try to encash the consumer's growing need for ease of managing finances by customizing what technology can offer.
Since NBFCs are principally in the business of providing loans and advances, insurance, acquisition of shares, debentures and stocks, leasing, hire-purchase and even receiving deposits under a set arrangement or scheme, they fulfil the popular 50-50 test and are required to obtain the 'Commencement of Business' certificate from RBI (as per section 45 l (a) of the RBI Act).
The 50-50 test that is the basis of the principal business conducted by an NBFC finds application when a company's financial assets constitute more than 50 percent of the total assets and income from financial assets constitute more than 50 percent of the gross income.
Consequently, this definition would not include companies engaged in agricultural operations, industrial activity, sale-purchase of goods, sale or construction of immoveable business as their principal business while doing some financial business on a small scale; they would not be regulated and supervised by the RBI.
Then again, not all financial establishments require an NBFC license to operate as one. Certain NBFCs that are already under the regulatory control of authorities other than RBI do not require registration.
Housing finance companies, insurance, stock broking merchant banking, chit fund and Nidhi companies, etc. do not require NBFC registration. NBFCs that seek registration should have a minimum net owned fund of Rs. 200 lakh (or INR 2 crores), besides being registered as a company under section 3 of the Companies Act, 1956.
On the basis of the nature of activity, NBFC license is granted to these categories of NBFCs:
Asset Finance Company (AFC)
Investment Company
Loan Company
Infrastructure Finance Company (IFC)
Micro Finance Institution
Core Investment Company
Infrastructure Debt Fund (IDF), among others.
An NBFC license is also granted on the basis of deposit the company holds as well as the size or minimum capital requirement. Based on classification under these two heads, there are deposit-accepting NBFCs, non-deposit accepting NBFCs, systemically important NBFCs and non-deposit holding NBFCs.
Also Read: Will The Digital Wallet Business Model In India Continue To Thrive?
So if you are a financial institution looking to achieve the NBFC status, you must get an NBFC license at the earliest so as to amp up your credibility by functioning as a fully legal entity. As an applicant you only need to apply online and submit a hard copy of the application along with necessary documents to the Regional Office of the RBI. This can be done through RBI's website COSMOS.
Documents required for NBFC registration include – certified copy of the Certificate of Incorporation issued by the registrar of companies, certified copies of only the main object clause in the MOA outlining the financial business, a Board Resolution depicting compliance with the RBI-framed "Fair Practices Code" as well as stating restraint from carrying out any NBFC activity prior to getting registered with the RBI. You can peruse the full list of documents here.
(Disclaimer: This is a guest post submitted on Techstory by the mentioned authors.All the contents and images in the article have been provided to Techstory by the authors of the article. Techstory is not responsible or liable for any content in this article.)
About The Author:
P.T. Shravani is a lawyer-turned-freelancer with an impassioned zeal for the arts and the law, she is currently exploring both her interests and mostly writes on all things legal. An avid reader, besides law, she particularly follows the latest happenings in business, media/entertainment, health and nutrition, and other trending news.
She currently writes on start-ups and intellectual property laws for Quick Company (dealing in company registration and trademark search activities); as well as a host of other legal and non-legal content for various local and overseas clients. When she is not working, she prefers diving into poetry, storytelling or cooking up a storm in the kitchen.