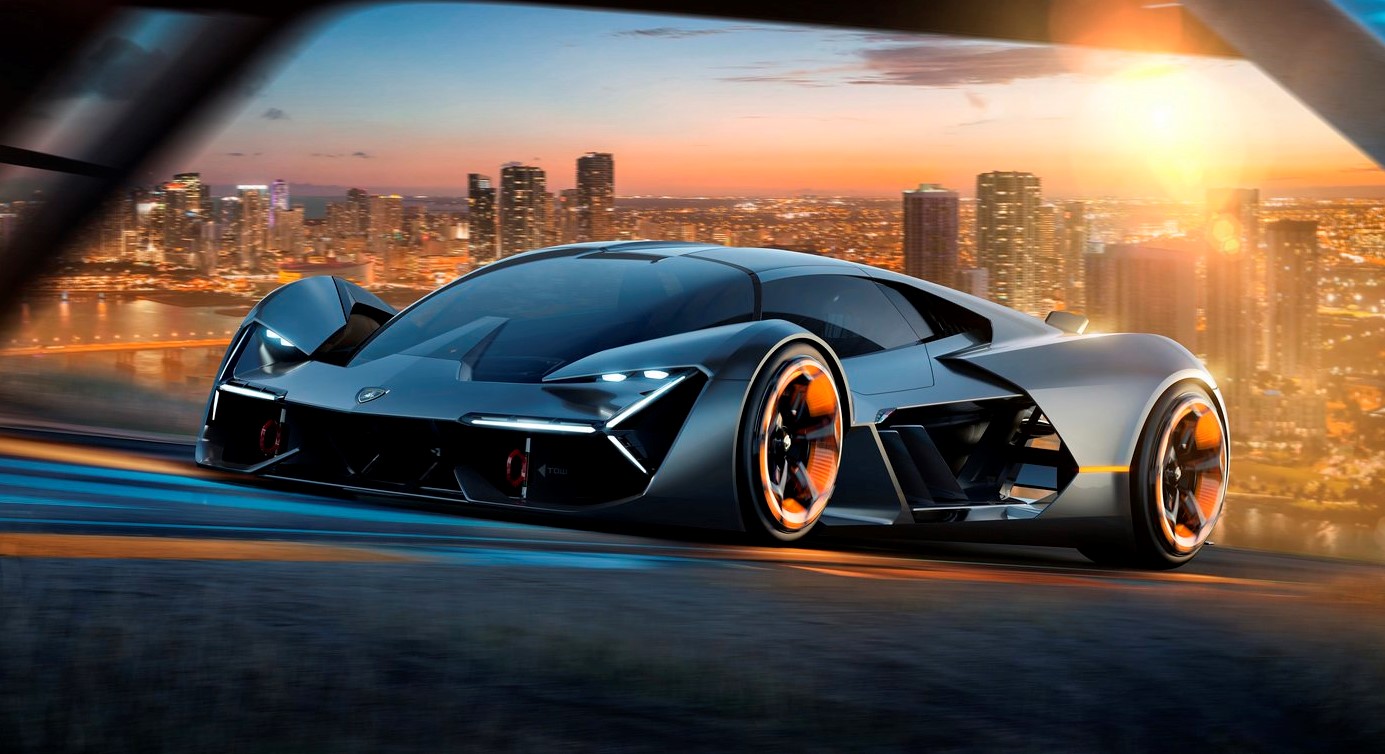 It is clear that Lamborghini's next flagship supercar is going to have a hybrid powertrain. But, if the rumors are correct, Lambo is planning to enter the hybrid space with a limited edition supercar before a mass production of Aventador's successor takes over the charge.
According to an Instagram post and some forum discussions, Lamborghini held a private preview in Italy this summer where around 200 super special customers of the brand were invited to get a preview of this model, which is codenamed as "LB48H". News coming out from the witnesses says that the new model takes some design cues from the stunning Terzo Millennio Concept (pictured above).
Lamborghini has already stated that they will be going after hybrid powertrain instead of turbocharging the motors. The LB48H will be hybrid and is said to pack a naturally aspirated V12 will be churning out 789 horses and will be paired with an electric powertrain to add an extra 49 hp to get a total output of 838 horsepower.
If the leaked news is true, the LB48H supercar will follow the Aventador SVJ63 edition's path and will be strictly limited to 63 units, remembering the company's birth year 1963. Deliveries are promised to start in the second half of 2019. The price of this limited edition beast is guessed at around $2.5 million each.
Image source: Lamborghini, Instagram