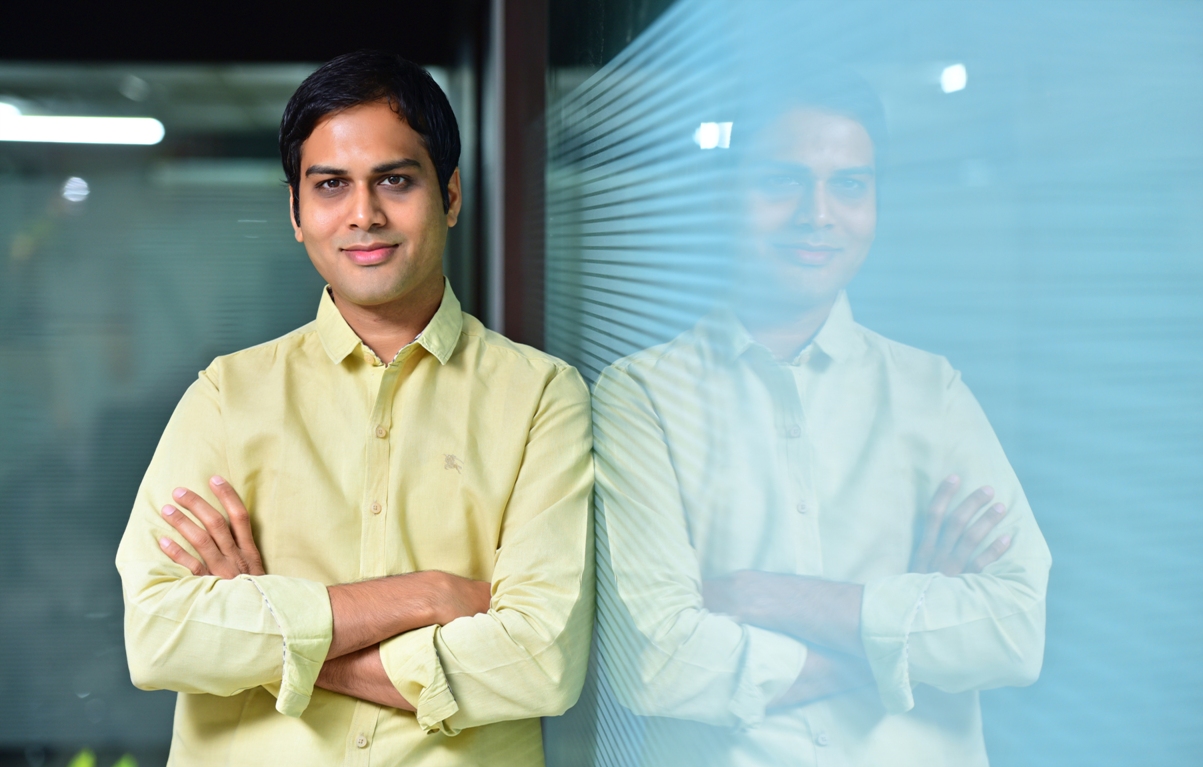 Fintech startup Lendingkart is considered as one of the top in the working capital space. The Company has developed technology tools based on big data analysis which facilitates lenders to evaluate borrower's creditworthiness and provides other related services. Lendingkart CEO Harshvardhan Lunia talks about IPO, Business model, turning into a Bank and much more.
CB: First things first, Is Lendingkart aiming for an IPO?
Harshvardhan: As of now, No. We are not aiming for an IPO.
Tell us about your Business Model.
Lendingkart Group, headquartered in Ahmedabad, provides for working capital needs of Small and Medium-sized Enterprises offering quick and easy collateral-free loans with minimal paperwork. Lendingkart Group comprises of two entities – Lendingkart Technologies which provides the technology platform and algorithm based credit analytical tool for evaluation of customers. Lendingkart Finance, Lendingkart's 100% subsidiary, is an RBI registered NBFC which disburses loans to small businesses.
The process of applying for loans for SMEs is very simple., It requires applicants to visit Lendingkart Group's website at www.lendingkart.com where they need to give background information and upload minimum documents. Lendingkart Finance assesses the creditworthiness of the applicant using the data from documents submitted by the applicant along with data coming in from other third-party integrations. The entire process is digitally integrated analyzing over 5000+ data points for swift loan disbursement that is delivered within 72 hours from the time of complete application.
Since Lendingkart is a non-deposit taking NBFC, what are your financial sources for lending? Have you tied up with anyone for finance?
Till date, Lendingkart Group has raised funding worth Rs. 534 crore, which comprises of Rs. 243 crores of equity funds and Rs. 291 crores of debt funds. We have been utilizing this money to build our loan book along with strengthening technology capabilities.
Recently, Lendingkart raised equity funds of Rs. 70 crores from Sistema Asia fund. How are you going to leverage it for business growth?
Singapore-based Sistema Asia Fund along with current investors – Bertelsmann India Investment, Mayfield India, Saama Capital, India Quotient and Darrin Capital Management participated in the round. This infusion of equity capital will enable us to increase our loan book and strengthen technology & analytics capabilities. Additionally, this will allow us to further reach out to the underserved markets of India that continue to face lack of access to funds.
How fair is the interest rates of Lendingkart as compared to that of PSBs & other established players particularly since your own borrowings must be pinching you?
We price our loans based on the risk profile of the borrowers. Having said this, our rate of interest is still better, when compared to unsecured loans like credit card, moneylenders or trade credit.
What are your data points from where you gather customer data to analyze their creditworthiness/risk profile? Just CIBIL & ROC? Lendingkart claims that you don't rely on customers past financial track to evaluate the credit risk profile. How then, without past records, are you able to project future business? Won't it be a flawed estimate?
Lendingkart Finance uses technological analytical solutions and tools to determine the creditworthiness of applicants. These tools allow us to evaluate the borrower's business. There is enough data available to determine their intent to pay back a loan, quality of their product/service, financial health of the business, and ability to survive with competition etc. Lendingkart Finance does not ask the customer to 'Fill large forms'. The data could be scraped from public/private sources, APIs. Over 5000 data points are used to determine the financial health, comparative market performance, social reliability, etc. to facilitate lenders to determine the creditworthiness of SMEs.
You are in a highly competitive field. What is Lendingkart's USP?
The industry has witnessed the entrance of several players given the huge potential in the ecosystem. However, technology can be the biggest game-changer in this sector and that is where Lendingkart Group is banking on. Our key USP lies in the way we have designed our product and processes that was formulated with learnings from the pilot loans offered to SMEs. Lendingkart Group has developed its services on four key pillars – Without Human Intervention (subjectivity and last mile fraud), Instant Money (when needed), Simple (no dependencies on intermediaries); and Hyper-Flexible terms for repayment and renewal.
Additionally, while many traditional banks and NBFCs cater to big ticket size loans spread over long tenures, our niche in serving the needs of sub Rs. 10 lac loans for a period of up to 12 months gives us an edge over other players. All of these services stand on the bedrock of cutting-edge technology that has defined Lendingkart Group's leadership in the fin-tech space in India.
Lendingkart claims to give collateral-free loans, what if a customer fails to repay? Are the loans covered under CGTMSE cover? What is your recovery mechanism? Do you use strong-arm tactics…like some private banks reportedly do?
The risk is inevitable in the business ecosystem that we operate in. With the needs and challenges of the borrowers changing from time to time, there is always a possibility of irregular loan recovery process involved in the transaction. However, we have always taken a well-thought-out approach to deal with NPAs. Given our small ticket size and short tenure, the possibility of default automatically becomes very low. We follow a structured approach and have robust in-house teams of collections and risk that deal with any delinquency in the most efficient and legally compliant manner.
Is it that Lendingkart finance only for working capital? It seems to be your forte, any plans to get into term loan space?
Yes, Lendingkart Group only offers working capital loan to SMEs in India. Given the massive market potential in the ecosystem, there is a lot to achieve and deliver. There is a huge credit gap of about $150 billion that needs to be addressed and our vision is to serve every single unbanked SME of the country. Therefore, we would continue to focus on bridging the working capital gap for SMEs.
Do you see Lendingkart into a full-fledged bank anytime? If yes how soon?
No, we don't intend to transform into a bank. We ventured into the SME segment with a view to build a comprehensive online lending institution dedicated to help small businesses with their working capital finance. Today we are very proud to be a part of thousands of success stories of entrepreneurs across the country, and that will continue to be our focus in the years to come.