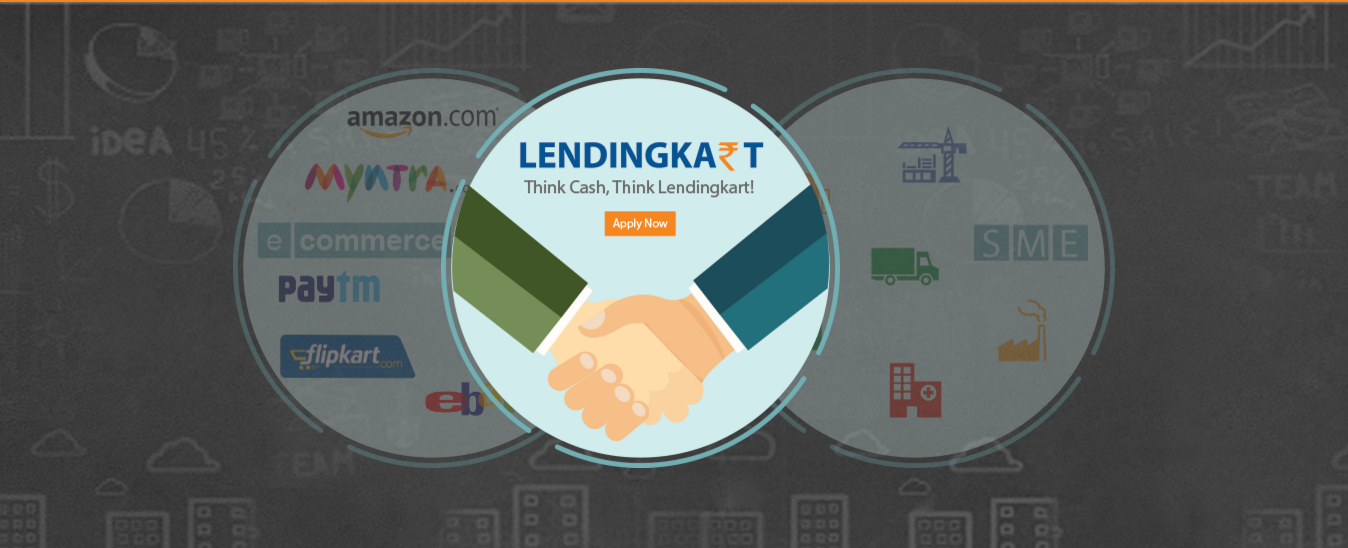 21st century consumers in India have access to loans like never before. Recent developments in banking infrastructure in terms of increasing ease of settlements, more liberal loan policies, growth of financial institutions etc. are aiding the ease of availability of loans across locations. One of the fastest growing segments within loan lending is micro-finance which involves providing loan worth Rs. 50,000 or less. Then there are big loans worth 10 lakhs or more by banks, lending firms and financial institutes. However, if you consider the loan range between Rs. 50,000 to 5 lakhs which would fulfill the needs of SMEs and vendors, there are hardly any established players except few scattered firms at small-scale. Even if there is a provision for loan between the ranges of Rs. 50,000 to 10 lakhs, they are asset based loans provided by for auto, commercial vehicles, home loan, educational purpose etc. But loan for shorter term and of medium-size value are hardly being offered by any financial firm. And that's the need which Lendingkart is catering to!
The Profile of Lendingkart Company!
Lendingkart is an online financing company dedicated to help entrepreneurs and small businesses with Working Capital Finance. It has begun by primarily focusing on giving short-term revolving credit line to e-commerce entrepreneurs that they can use to pay the suppliers, employees, taxes and other liabilities. The overall objective is to make working capital funds available at the fingertips of entrepreneurs, so that they can focus on their business instead of worrying about the gaps in their cash-flows.
The company was incepted by Harshvardhan Lunia, Co-founder and CEO, Lendingkart and Mukul Sachan, COO, Lendingkart in April 2014. Before starting Lendingkart, Harsh and Mukul interacted with several SME owners and Vendors and based on understanding of their needs and requirements; both formulated the company principle of 'WISH' where:
W stands for 'Without human intervention': SME owners and vendors do not wish to travel to banks and apply for loan and then wait for it to get approved which usually takes from a week to few months. They look for a better system where the entire process can be performed online and be done away with any human component.
I for 'Instant Decisions': SMEs do not tend to keep any inventory and need money on immediate basis. If they fail to meet demand, they will be subjected to opportunity loss.
S for 'Simple Processes': Vendors and Owners are 'non-finance' people who do not want to get involved into cumbersome, incomprehensible procedures.
H for 'Hyper-flexibility': Flexible with time and amount- loan for one or two month, six month rather than a perpetual loan, with a flexible EMI as well.
It uses Analytics and Big data scoring to evaluate a potential client's business. The company has access to huge amount of data from data partners dispersed across the country. These data partners provide Lendingkart with various kind of information about the vendor including his educational qualification, family background, reputation, competitiveness in the market etc. It focuses more on the current year's cash flows and business growth. There is enough data available to determine a customer's intent to pay back a loan, quality of his product/service, financial health of his business, and ability to survive with competition etc. They actually understand flow of money, inventory, profitability, time taken to repay, turnover etc. for a vendor. Unlike banks and other NBFCs, Lendingkart does not focus on the vendor's very old records to evaluate the credit risk profile. They give out plain credit based on transaction data or tax load of vendor. Most NBFCs lend only against collaterals, insurance, liquid assets etc. and don't underwrite actual credit risks in the present. Lendingkart, however, gives collateral-free loans by analyzing the customer's real creditworthiness and cash flows.
Flow of the Process: Initially, Lendingkart started to serve e-commerce segment. In a typical scenario, Lendingkart does marketing through referrals, print releases, news releases. Followed to which, SMEs or Vendors visit the website to apply for the loan. There they are required to provide background information and upload documents.  The documents are verified then and are transferred to analytics team where through machine learning two codes are generated. Based on that, decision whether to provide loan or not and if then by what amount is made. The best part about the whole process is that it just takes 4 hour. For any bank, it would generally mean weeks and months. However, with integration of technology – Lendingkart has been able to shrink the process time to only 4 hours. The technology experts at Lendingkart have been putting effort to make the process fully automated which would bring down the entire time to mere 15 minutes.
Lendingkart takes pride in the fact that it doesn't make the loan seeker fill up long and cumbersome forms. The team scrapes the data itself from public and private sources and APIs. The loan approval decision is currently taken in hours and the amount is disbursed the very next day.
[box type="shadow" align="" class="" width=""]1.Their application process is 100% online – takes just 15 minutes
2. Requires minimum documentation (for e-commerce vendors we only take bank statements and VAT returns)
3. No Collateral or Net worth details required
4. They disburse money in just 3 days at fair interest rates[/box]
The company is currently based out of Ahmedabad and Bangalore but serves throughout India. They have given out loans in Guwahati, Chandrapur, Hubali, Varanasi, Tirupur etc. The overall endeavor of the company is to make small business lending as easy as consumer lending. "We at Lendingkart are transforming the industry and the results are turning out to be good. We are receiving responses from SMEs and Vendors from small towns as well and we are really excited with it" says Harshvardhan.
The team at Lendingkart is 45-member strong and comprises motivated bankers, data scientists and techies trying to make a difference in the world of small business financing. According to them, the core strength of the company lies in the fact that it has a perfect blend of Banking, Data and Online Consumer Expertise. Additionally, it has very low distribution and operational costs compared to a branch model, which will allow Lendingkart to scale fast with enhanced unit economics and capital efficiency compared to other players.
Past! Present! Future!
"In any industry if ecosystem is not favorable, then your growth will be hampered. For Lendingkart- the ecosystem is really triggering the growth. Support from VC, E-commerce, Banks and Industries responding to lending, financial inclusion plans, and government's interests towards encouraging SMEs with 'Make in India' and similar campaigns are reinforcing the ecosystem" Harshvardhan explains.
A study by market research firm Zinnov shows that India houses about 4.88 crore small and medium business (SMB) units. As per stats from Lendingkart, only a very small portion of estimated SMEs market size is being fulfilled with its demand. Harshvardhan shares his observation and says that people in towns and cities are exposed to world-they too have dreams and plans. Only thing they need is working capital, and also know for the fact that, they can grow once they have the support. So, majority of them are willing to avail these services and grow. He sees a lot of traction towards loan lending to SMEs and Vendors.
Initially, founders Harshvardhan and Mukul were skeptical if people be willing to go online to fill forms and lend loan. However, slowly the growth caught its momentum. Ever since its inception one and half years back, the company has marks its presence in 55 cities across the country. However, the company is posed with several challenges on its wake. They have access to limited amount of date which is unstructured and unreliable. Most of the times, they have to get it from vendor himself which is very cumbersome and less reliable. Again, most of the vendors have horrible experience with moneylenders, banks and there exists a hype that lending loan is risky and not credit worthy. Hardware unavailability, language barriers and illiteracy rate, low internet and smart phone penetration are other challenges company is tackling every day.
Loan Defaulters are another concern to the business. Traditionally, SMEs have done defaults in range of 2-3%. Those defaults happen mainly because of two reasons:
Frauds: Their intention is to do fraud. They come prepared with all the documents; there is no organized approach to detect them-online or offline.
Life-cycle Events: Vendors gets hospitalized or meet their end. They are unable to sell goods or do business and hence inadequate revenue.
Lendingkart has done its evaluation from advanced analytics and have been able to keep default rates in 2-3%. Most of the lending processes involve middle man who causes most of the frauds. Lending kart is trying to remove the needs of middleman. It has developed an automated process without any human interaction to avoid any such instances.
Moreover, The Company does not receive any tough competition. Neogrowth is offering competition to Lendingkart to a certain extent. The industry is at nascent stage and everyone is trying to establish them as a major player. In fact, Lendingkart is associating with banks as partner. Even the largest private sector banks in the country with highest number of branches do not have reach to all the 500+ towns in the country. Lending kart is trying to tap this potential by providing working capital!
[box type="shadow" align="" class="" width=""]Benefits to SME'S:
Clear access to credit.
Guarantee free terms.
SME'S can focus on business instead of worrying about gaps in their cash-flows.[/box]
Going forward, Lendingkart envisions becoming the largest player in originating, processing and syndicating loans for the Rs 9 lakh crore small-business markets in India. At present, it is focusing on e-commerce vendors and plans to branch out in other domains in the near future including retail vendors, salaried people, self-employed individuals and small and micro merchants who are suppliers to large and medium-sized corporate.
From January this year to October, the company has witnessed growth rate of more than 30% month-on-month. Harshvardhan says this suggests that "credit in India is required, if you design a right product to give money to right people in right time, you can grow." He continues that if you have a dream, keep striving for it; with patience and perseverance, you will eventually achieve it. He adds that your strategy should be focused on two things:
Consumer: understand his needs and requirement
Product: Caters to all the needs at one platform
You are required to build product keeping your customer in mind.
The Founding Fathers of Lendingkart bootstrapped the company. They raised a Seed round funding of $650k. Later, they raised another funding Series of $10 million from Saama Capital, Mayfield Fund, Shailesh Mehta, and Ashvin Chadha. The Company will be disbursing the secured amount to grow its team, enhance technology and increase its growth rate in towns. It wants to assist every individual or business that would otherwise be overlooked by conventional banking and institutional systems in addressing their financial needs. The vision of the team is to make Lendingkart the ultimate name in online credit in the next five years.
Spokesperson Profile: Harshvardhan Lunia, CO-FOUNDER AND CEO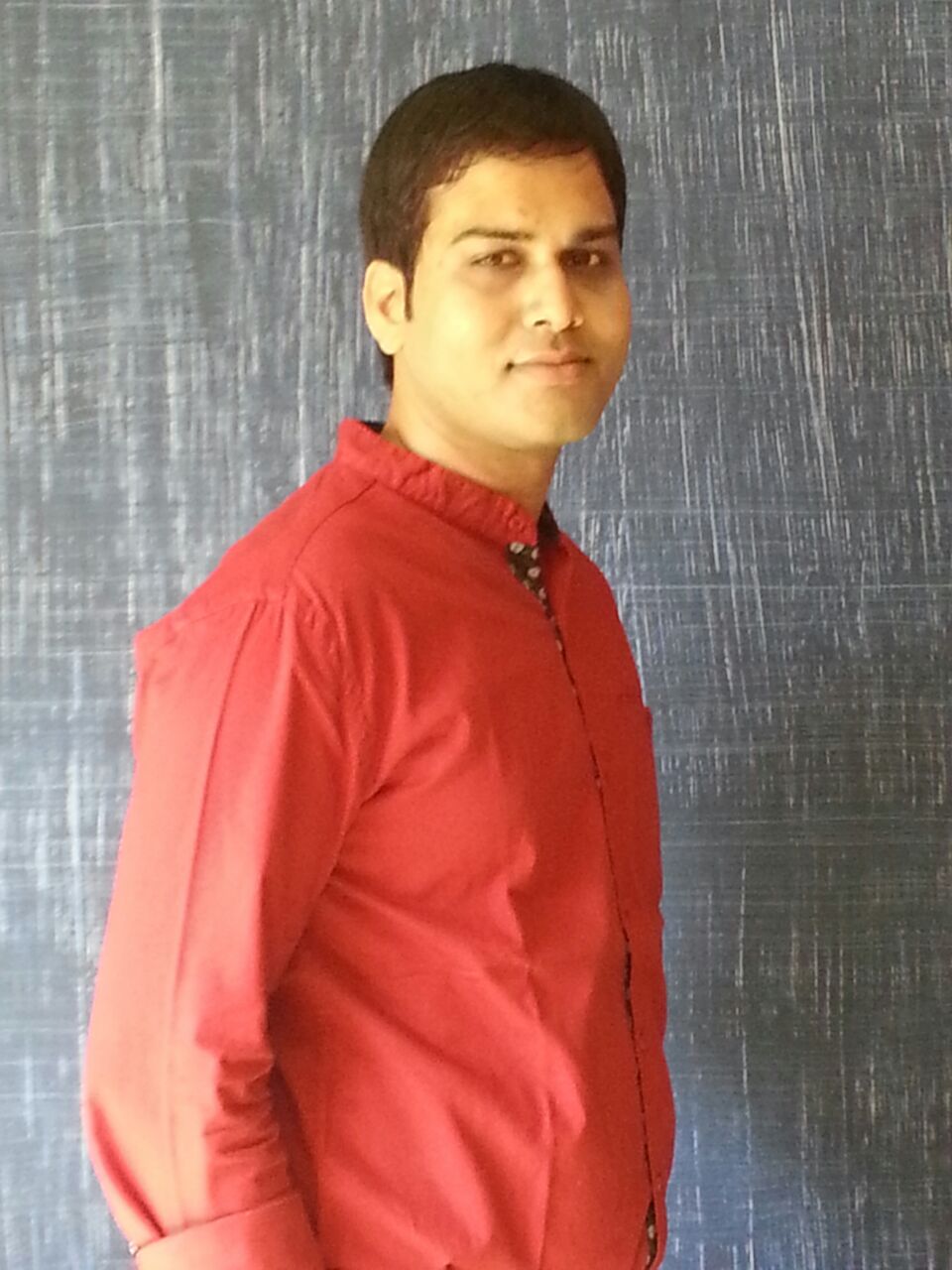 Harshvardhan Lunia is the co-founder and CEO at Lendingkart. He drives the primary aspect of business in the company: Designing innovative credit solutions and delivering them in the simplest and most efficient manner to SMBs. Harshvardhan had about a decade of experience in SME & corporate banking before he embarked on an entrepreneurial route.
He started his career with large private sector and multinational banks in their small loan divisions. He has worked with top companies like ICICI Bank, Standard Chartered Bank and HDFC Bank.  Early in his career, he was intrigued by the passion of small business owners who in spite of being creditworthy were not served by existing lenders. Additionally, he understood the anxiety one went through waiting for credit decisions to come through, which, in banks can take months. This is what spurred him to do something of his own in this sector, replete with opportunities. In December 2010, he launched Domestic Finance & Investment Private Limited, an advisory platform to enable SMEs to become bankable and also address their working capital needs. However with scaling up problems in conventional processes and systems, he decided to take help of 'technology', 'Big data' & Analytics in resolving the problem of SME financing. Lendingkart was incorporated in April 2014 with a vision to provide financing solutions to those who are creditworthy but would be overlooked by traditional financial institutions.
His vision is to implement Big Data credit scoring with analytics and artificial intelligence. He wants to make Lendingkart synonymous with an online credit provider that has the simplest and most efficient loan delivery system, the easiest access and the most flexible terms. He plans to helm the expansion of Lendingkart by leveraging cutting-edge technology and data analytics for credit appraisal and cash management.
Harshvardhan is a Chartered Accountant and has completed his Post Graduation from the prestigious ISB (Indian School of Business, Hyderabad). In his free time, he loves walking and exploring the world with his wife.
Similar Reads:
Digitally engaged SMEs may grow up to 27%: Study
Bizongo is setting business of "Industry Giants and SMEs' on go through its online platform!
PayUmoney sees boom in digital adoption by SMEs
EasyEcom is enabling SMEs to transact online!
ProfitBooks – The Digital Accountant for SMEs !
Comments
comments