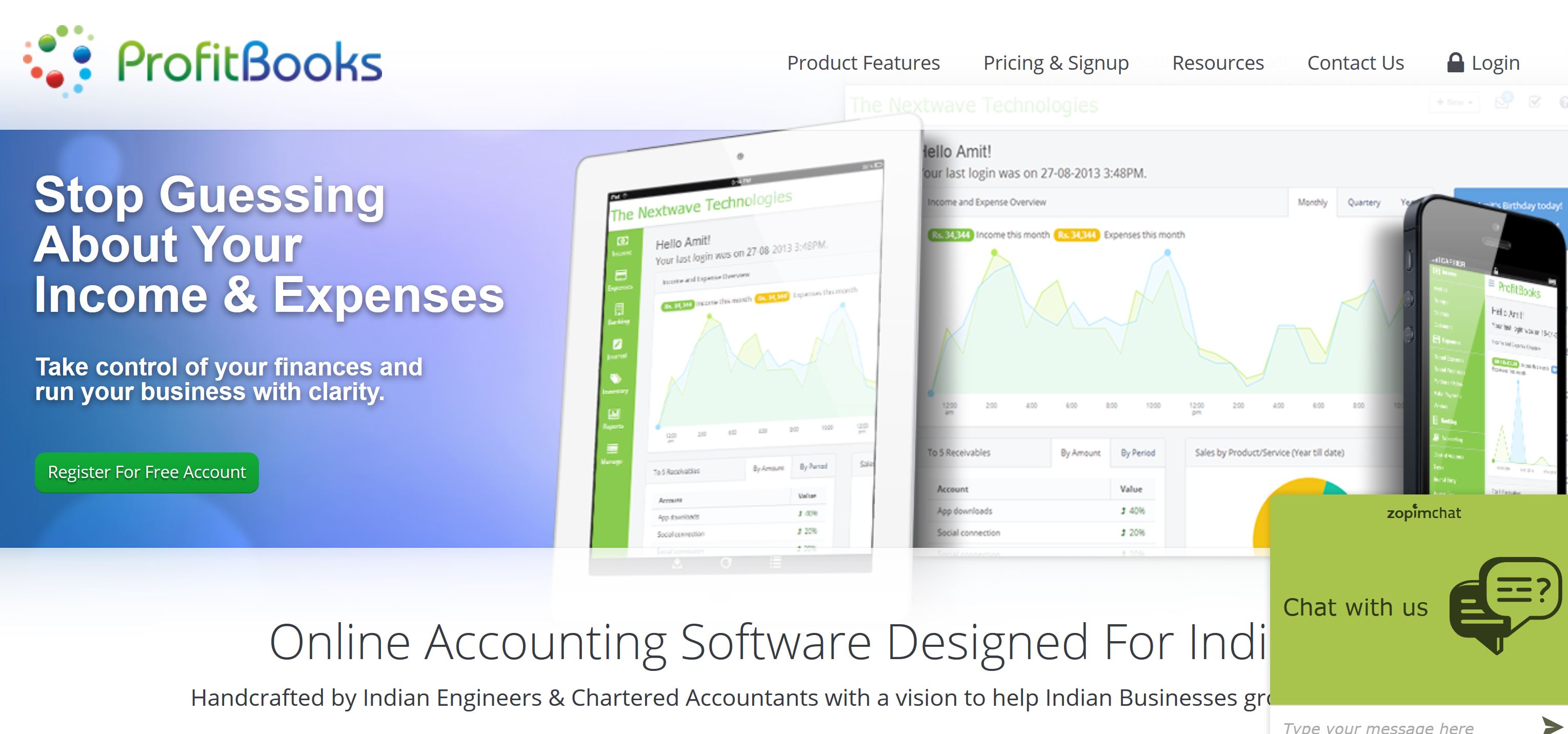 In a world striding towards automation swiftly, ProfitBooks enters onto the business platform with a unique plan. It is a cloud accounting software which helps business owners to create beautiful invoices, track expenses, manage inventory and run monthly payroll.
The company's co-founder Mohnish Katre was well connected with business community in Pune and hence knew the difficulties small businesses face when it comes to managing their finances. That's where the story started, he discussed the idea with Harshal Katre and Naveen Thota and they started building an application which would be easy to understand and afford, in 2010. After testing it among initial beta users, it was launched in September 2012.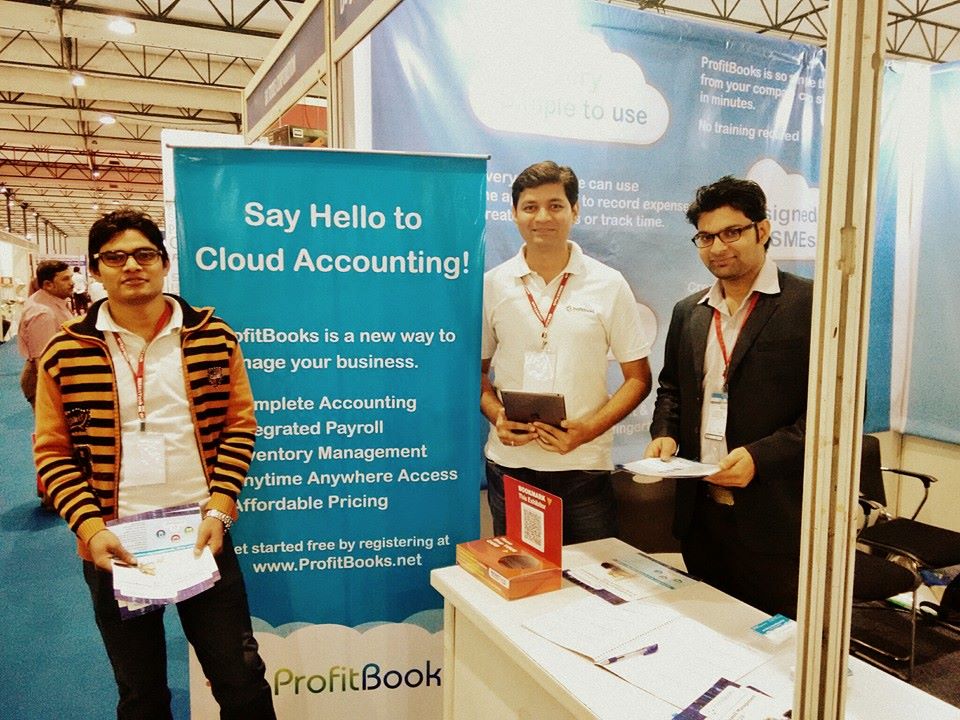 5 year back, people preferred offline softwares that would come on CDs. This trend is changing rapidly due to increasing internet penetration and availability of affordable portable devices such as tablets and smart phones. Nowadays, business owners want their financial data on their finger tips. This is where ProfitBooks would come handy. According to team ProfitBooks, simplicity is important.
Primary reason our customers buy ProfitBooks is because they do not have accounting knowledge. We have not used any accounting jargon within the application and kept navigation extremely simple. Small business are already scared of accounting and complex application only make them more scared. With ProfitBooks, business owners can have more control over their finances and reduce dependency on chartered accountants.

Along with productivity features like project management and ability to link Dropbox to manage files, one thing that truly differentiates ProfitBooks from the competition is instant customer support. Our team not only responds to technical queries but also guides users with accounting practices. This adds tremendous value in the offering
says co-founder Harshal. Like any other startup, they had capital problems to spend on advertising and marketing. So, they tracked down a few successful US startups and managed to have a talk with them, and were surprised to understand how these US based startups had grown without even spending a penny on marketing. Thats when they started investing in content marketing, which not only helped them get more customers but also improved their Google ranking.
With number of years of experience in their respective fields, Harshal, Naveen and Mohnish have expanded their team to 15 members and are planning to grow up to 25 by end of this year. They have customers mainly from India, UAE and South Africa, and have seen good response from Singapore & UK this year.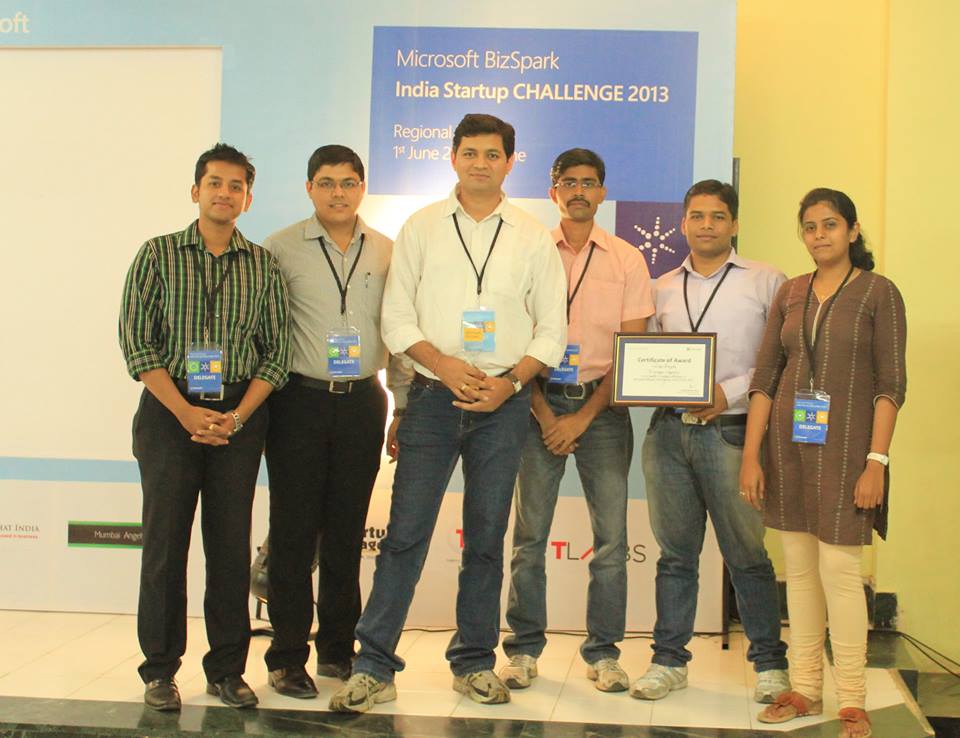 In the initial stages, ProfitBooks used to brainstorm about bulding new features. However they soon realized that even 40% of them weren't getting used. Customer feedback came to their rescue then, they finally understood what Indian businesses want.
Using that learning, we designed a proper customer feedback system. Now, our product roadmap is entirely driven by customer feedback. We prioritize the features based on the number of times its requested by different users. Due to this, customer retention is very high for ProfitBooks and we lose customers only when they shut down their business
adds Harshal.According to one report by Zinnov, there are 50 million SMEs in India and 20% of them are technology ready having at least one computer and internet connection. Economic Times estimates that there will be 300 million internet users in India by end of 2015 which makes cloud accounting a huge market. With competitors like Tally, awareness about cloud accounting has increased  which is a win-win for the both of them.
ProfitBooks is witnessing exponential growth in eCommerce sector. They're working to integrate ProfitBooks with eCommerce marketplaces like Flipkart, Snapdeal and Amazon, so that businesses in initial stages don't face problems related to accounting. Currently, they are looking to raise funds in order to speed up the product development and boost sales.