Lenovo has a reputation for incredible advancements, and the company continues to produce some incredible goods, whether it be smartphones, laptops, or other gaming devices.
To advance innovation, we have the Chinese-based behemoth Lenovo, which just unveiled the Lenovo Legion, the first-ever Windows Gaming Portable gadget from their firm, at the IFA 2023 event. Thanks to its incredible flagship hardware, the new Lenovo Legion Glasses have an excellent combination of capabilities that will raise the bar for all features and specifications. Not only that, but infact the chinese based giant also releaed their new Legion Go handheld too.
If you want to learn more about this new flagship and get a closer look at it, we've got you covered with some leaks about it right here. Take a quick look at it.
Lenovo launches Legion Go and Legion Glasses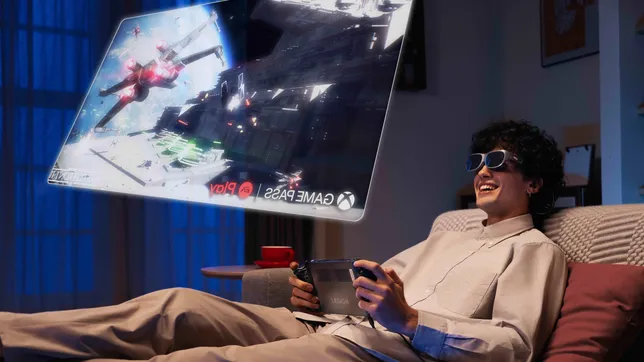 At the IFA 2023 technology expo, Lenovo, a major worldwide player in technology, recently dazzled the world with its cutting-edge gaming advancements. The Lenovo Legion Go, their first Windows gaming handheld device, and the Lenovo Legion Glasses, which feature cutting-edge micro-OLED technology for a totally immersive gaming experience, are two of these intriguing new products.
Also Read: Lenovo ThinkPad X13 Gen 2 Intel: Impressive Laptop Deal with a Massive Price Drop
Lenovo Legion Go – Specification and Features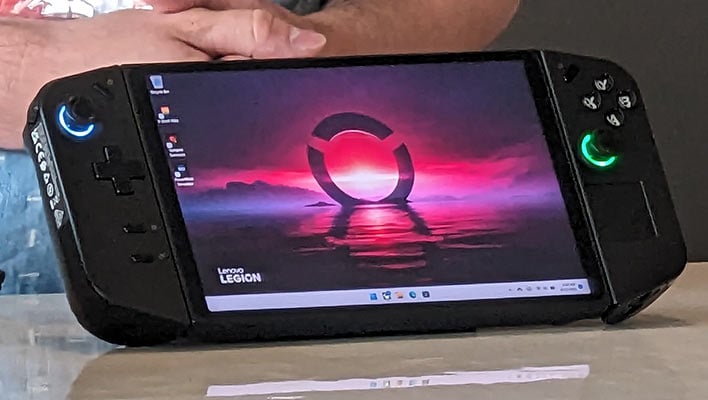 Imagine having the gaming prowess of a Windows PC neatly contained in a small portable device. That's what the Lenovo Legion Go is designed to provide. It combines the gaming prowess of Windows PCs to a portable form factor thanks to AMD Ryzen Z1 Series processors and a stunning 8.8-inch Lenovo PureSight Gaming Display.
This gaming monster has up to 16GB of LPDDR5X RAM and a super-fast 1TB PCIe Gen4 SSD. It runs Windows 11, making it compatible with all of your favorite video games. Excellent gaming performance, faster loading times, and a more responsive experience are all results of these specifications.
The Lenovo Legion Go is expected to be a fierce rival in the market for portable gaming devices and may even pose a threat to ASUS's newly launched ROG Ally device. Gamers can now experience a higher level of portability while playing their favorite PC games anywhere.
Also Read: Lenovo limps as layoffs loom: PC problems prompt personnel purge
Lenovo Legion Glasses – Specification and Features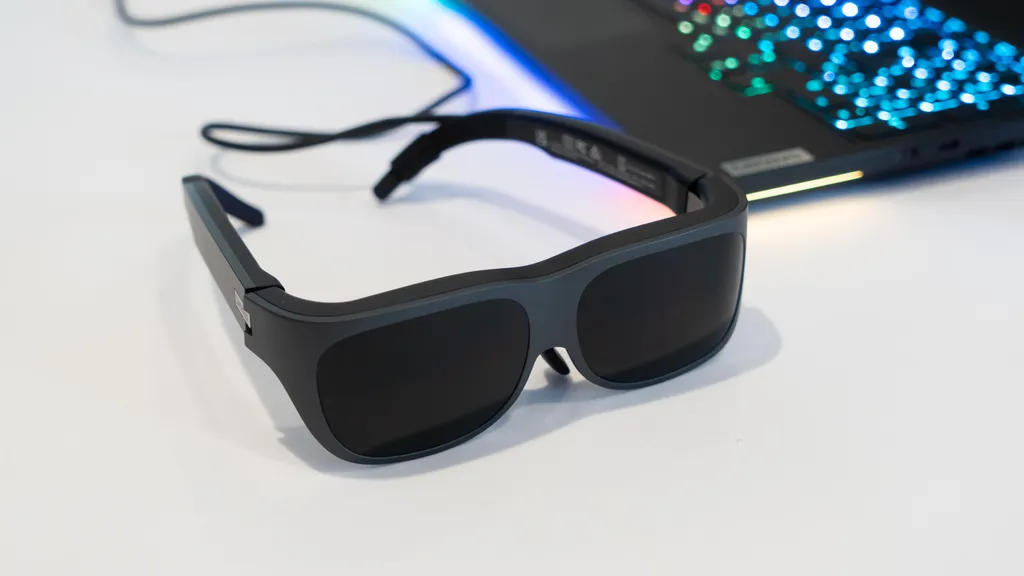 Lenovo's innovation doesn't end with the Legion Go, though; there's more. Lenovo Legion Glasses, wearable virtual monitors that promise to improve your movie consumption and gaming experiences, have also been unveiled.
Micro-OLED display technology, which gives consumers a simulated large-screen experience, is at the core of these glasses. This implies that you can immerse yourself in vast and colorful virtual worlds regardless of your current physical surroundings.
The Legion Glasses give a stunning Full HD (FHD) resolution to each eye with excellent color accuracy and contrast. By doing this, you can be sure that every aspect in your videos or games will be crystal clear. A 60Hz refresh rate also guarantees a buttery-smooth interface, which is essential for a pleasurable gaming experience.
Jun Ouyang, vice president and general manager of Lenovo's Consumer Business Segment in the Intelligent Devices Group said, "With the introduction of the Lenovo Legion Go, we are excited to expand our Lenovo Legion gaming ecosystem with a device that allows garners to—literally—game on the go."
The extensive ecosystem of Lenovo comprises a variety of gaming displays, accessories, software, and services in addition to these new gaming items. This ecosystem's main objective is to give players hyper-realistic settings where their gaming imaginations can come true.
Also Read: Dough Spectrum Black – World's First 32-Inch Gaming Monitor to Be Released Soon
Conclusion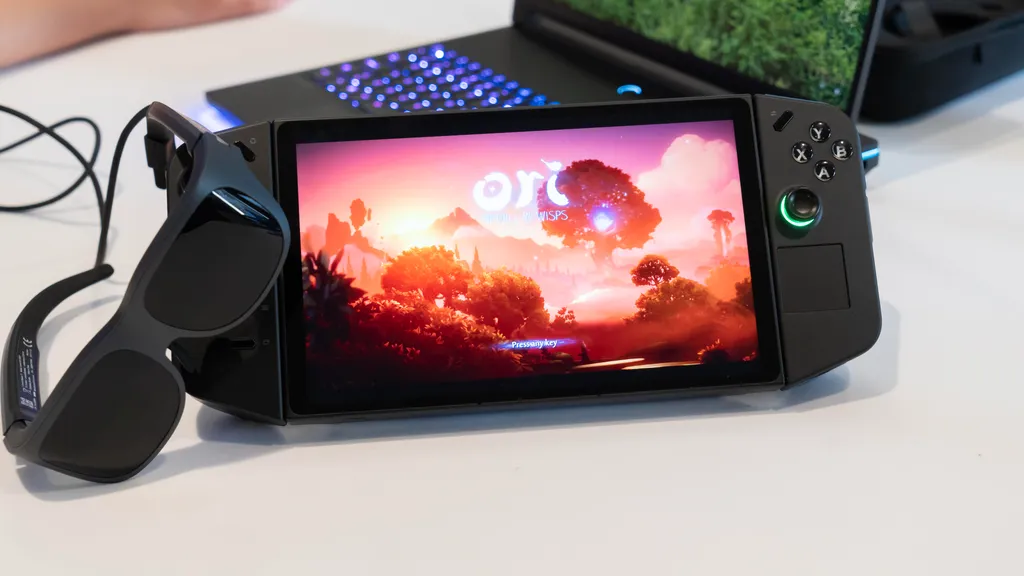 In conclusion, Lenovo's most recent gaming advancements, such as the Legion Go and Legion Glasses, mark a substantial advancement in gaming technology. The Legion Go gives players fresh independence by bringing the power of Windows PC gaming to a mobile device, while the Legion Glasses revolutionize how we enter virtual worlds. It's an exciting time to be a gamer with Lenovo's dedication to producing realistic gaming environments.
The limits of what is feasible in gaming are continually extending as technology develops. In the future, gamers can expect even more exhilarating and immersive experiences thanks to Lenovo's commitment to pushing these boundaries.
Source: Jagran