The heated competition between the two tech giants Apple and Samsung has been on display for years. Apple's iPhone series and Samsung's Galaxy S series have been in a continuing struggle for supremacy in the smartphone market. This competitive environment hasn't changed much since the early 2000s.
But in 2023, perhaps, the winds of change will begin to blow. According to recent leaks and reports, Apple is about to surpass Samsung as the leading smartphone brand worldwide, ushering in a historic transition for the sector. Ming-Chi Kuo, a prominent Apple analyst noted for his accurate predictions, is the source of this information.
Apple's Ascent over Samsung in 2023
According to Kuo, the company's anticipated shipping of a whopping 220-225 million iPhone handsets will be the reason for Apple's spectacular increase in 2023. Samsung's prospects, on the other hand, appear less promising, with a decreased shipping expectation of 220 million units. The global chip scarcity, which has limited Samsung's ability to produce, is the main cause of this discrepancy.
That's not all, though. Kuo doesn't stop there; he predicts that Apple will continue to dominate in 2024. A staggering 250 million iPhone units are Apple's goal for that year, although Samsung's predictions are still cautiously conservative.
Also Read: Apple iPad Air with M1 SoC Selling for an amazing discount
Apple's Upcoming Flagship Could Ascent Its Lead Over Samsung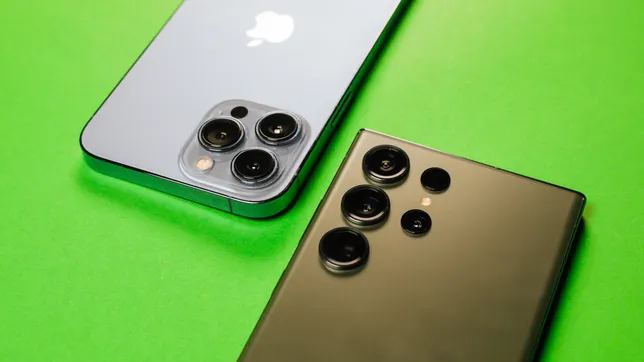 What is causing Apple to so dramatically dominate the smartphone market? The upcoming release of the iPhone 15 series, scheduled for September 12, is one important element. The iPhone 15 Pro is projected to make significant advancements in a number of areas, so anticipation is at an all-time high.
These improvements consist of a better camera system, much larger batteries, and stylish titanium bodies that reflect high-end craftsmanship.
Kuo does not, however, depict a fully trouble-free scenario. He issues a warning that potential shipping delays for the iPhone 15—particularly the iPhone 15 Pro Max—may occur. Supply chain issues are largely to blame for this delay, but Kuo is still confident that the iPhone 15 Pro Max will soon start shipping in big quantities, allaying some of the worries.
Also Read: Tech Giants Apple, Samsung, Nvidia, and Intel Set to Invest in Arm's Public Offering
Overcoming Challenges: Apple's Triumph Over Samsung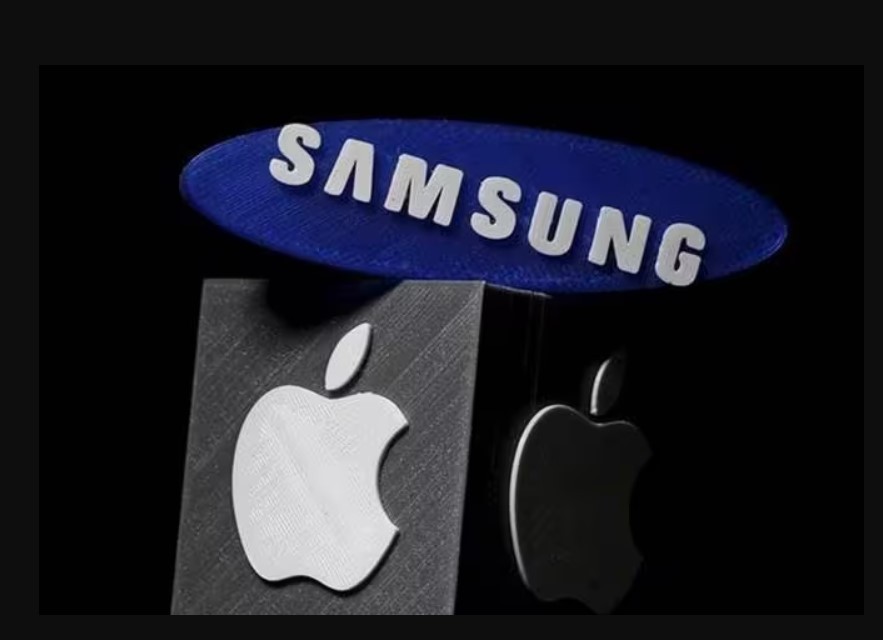 In light of Samsung's ten-year hegemony over the smartphone market, Apple's ascent to the top of the heap is an impressive achievement. What does this shift in momentum mean for both businesses and their devoted followings? The pendulum appears to be swinging in Apple's favor.
Apple fans and investors are on edge of their seats, excitedly anticipating what the corporation has in store as the release of the iPhone 15 series approaches.
Will Apple's newest flagship products live up to the anticipation and maintain its hegemony? Or will Samsung pull off an unlikely comeback? The smartphone industry is poised to experience a seismic change, and the world is keenly watching. Only time will tell, but one thing is certain: the world is watching.
Also Read: Apple to Buy TSMC's Entire Supply of 3nm Chips for 2023
Conclusion
Last but not least, the ongoing drama of the tech titans Apple and Samsung's competition has a brand-new fascinating chapter. It is nothing short of amazing how the smartphone industry supremacy is expected to change, with Apple positioned to surpass Samsung in 2023.
A further element of suspense is provided by the apprehension around Apple's next iPhone 15 series, which is set to debut on September 12. This series promises significant advancements in every area, including larger batteries, titanium bodies, and improved camera systems.
Also Read: Apple is Sending Invites for iPhone 15 Launch Event – Confirms Launch Date
One thing is certain: Apple and Samsung's rivalry is far from finished, and consumers can expect a constant stream of ground-breaking products and innovations in the years to come. As the tech titans push the boundaries of innovation. So get ready for a thrilling period in the history of smartphones as two titans of the industry compete with one another and push technology forward.
Also Read: Samsung Galaxy S23 FE & Tab S9 FE New Leaks are Out