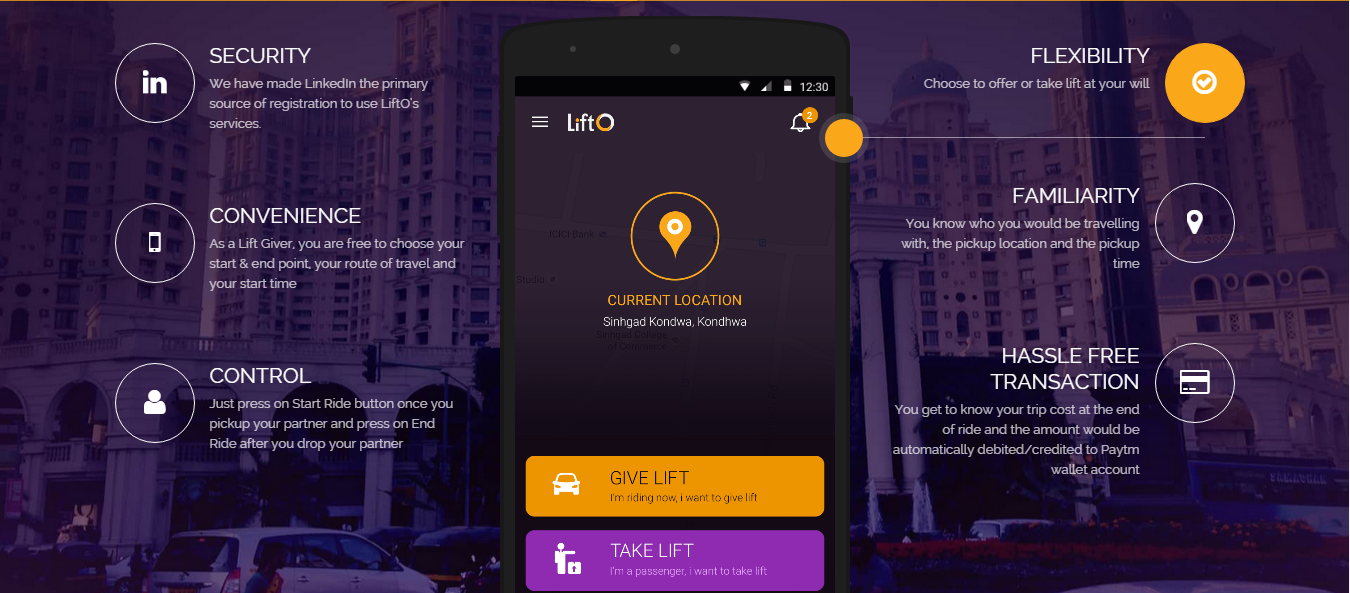 Mumbai, Oct 31 : Ridesharing app LiftO has raised angel funding of ~USD 130,000 (~Rs. 85 lakhs). The investors include promoters of established listed & unlisted companies, private equity fund managers and other corporate executives.
The funding is expected to help the company in further reaching out to their potential customers. the company will use the funding to penetrate more into areas they already have presence in such as Mulund-Powai-SEEPZ  as well as focus on getting customers from newer areas.The company is said to  have ambitious plans of covering whole of Mumbai within a year and then move to Delhi NCR and Gurgaon.
"We strongly believe that the first wave of technology, smart phone penetration and availability of affordable smart phones let companies like Uber and Ola connect drivers to passengers. The next wave would be revolutionary and it would connect passengers to passengers and we aim to be global market leader in that domain. To give you small perspective, there are 8 lakhs private cars in Mumbai while the total number of AC and non-AC cabs is less than one lakhs, " LiftO founder Nikhil Agrawal said.
LiftO is a peer-to-peer premium ridesharing platform, which lets people share their daily commute with a professional on 50:50 cost sharing basis. The company has combined the virtues of Uber and Airbnb to let people share vacant space in their vehicles in an ultra convenient way. The app allows people to give a lift to someone or take a lift from someone with just three clicks. The company's proprietary route matching algorithm rolls out perfect ride matching without people having to take detour or wait for anyone.
LiftO was founded by Nikhil Agrawal (IIT Delhi, IIM Lucknow, 9 years of investment banking experience), Vikesh Agrawal (BITS Pilani, AIM Manila, 5 years of marketing experience with Times of India) and Hakuna Matata Solutions (P) Ltd (Chennai based software company).
Related Reads: Story of LiftO