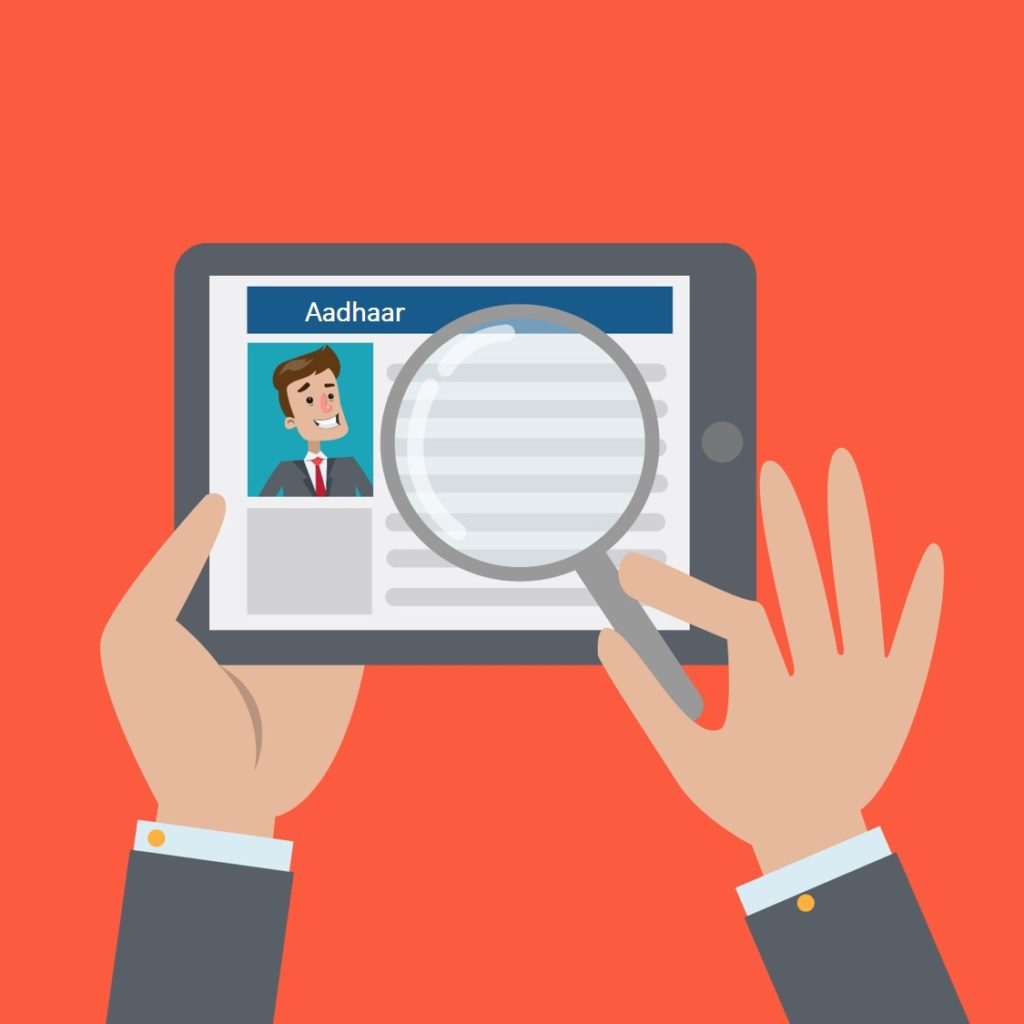 Every country has its unique identity systems for its citizens that holds all the identity details. Similarly, Indian Government implemented such system in 2009, known as the 'Aadhaar Card'. The Unique Identity Number, which is the 12-digit identification number printed on the Aadhaar card is now quoted for many essentials.
This year you must have constantly been told by your friends, colleagues or family members about Aadhaar linkage, it has been all over the news. So, through this article let us increase our knowledge about essential Aadhaar card linkages and their importance.
Aadhaar Card Linking to Bank Account
What is it?
We all have our 12-digit Aadhaar number. RBI has made the linkage of Aadhaar to bank account mandatory under the 'Prevention of Money-laundering Second Amendment Rules 2017'.
The deadline for linking the Aadhaar number is 31st December 2017. Banks are also enforcing the rule of mandatory Aadhaar for opening new accounts. However, small bank accounts with maximum deposit size limit of ₹50,000 are exempt from the directive.
Why is it important?
Mandatory linking of the Aadhaar to PAN card has helped the IT department root out duplicate PANs and reduce tax leakages
For the user, linkage gives instant access to the account through the Aadhaar-Enabled Payment System
Linking the Aadhaar number with bank account ensures direct benefits transfer of LPG subsidy and digital life certification for pensioners
Linking bank accounts to Aadhaar will reduce money laundering
What will happen if you don't?
Banks may freeze the bank account after the deadline
For taxpayers, the linking is a must as the latest bill passed by Lok Sabha makes the Aadhaar Card mandatory for filing IT returns, under the Finance Act 2017
If you do not link your Aadhaar and PAN card, it will result in the invalidation of your PAN Card, meaning that without a valid PAN you would be unable to buy property worth more than Rs. 10 Lakh
Aadhaar Card Linking to Insurance policies
It has now become mandatory to link the insurance policies with Aadhaar, and the deadline is December 31, 2017. The linkage of Aadhaar number to insurance policies is compulsory under the Prevention of Money Laundering (Maintenance of Records) Second Amendment Rules, 2017
It is a welcomed move by the insurers as it will increase the speed of settlement and reduce fraudulent claims. The announcement stands applicable for both life and general insurance policies.
Which Insurance Policies Need to Be Linked?
Life and general insurance policies are to be linked. General insurance policies include insurance policies like motor insurance, health insurance, travel insurance and home insurance. So, if you have any of these policies, like a car insurance online policy, and you are planning to renew your vehicle insurance, talk to your car insurance company about the importance of linkage and get it done immediately.
If you have any online policies, for example, car insurance online policy, and you have no idea about how the linkage is to be done, don't worry, you can visit the company website or talk to their representative about the same. Moreover, every insurance policy needs to be linked, whether it is purchased online or offline.
What will Happen if You Don't?
If you have health insurance policy, then your claim might not be approved until you submit the KYC documents. So, it's better to link your Aadhaar with your insurance policies as soon as possible.
Aadhaar Card Linking to Sim Cards
As per the recent government instruction, all the existing telecom customers have to verify their mobile numbers with their Aadhaar. For linkage, customers just need their Aadhaar card and their mobile phone and complete the biometric verification. You can visit the nearest service provider to complete this process.
What will Happen if You Don't?
In case you don't complete the verification process before 6-Feb-2018, services on your mobile phone will be disconnected.
Aadhaar Card Linking to Investments
The government has now made it mandatory for individuals to link their 12-digit Aadhaar number with the following investments by 31 December 2017:
Post office deposits
PPF
Kisan Vikas Patra (KVP)
If you do not have an Aadhaar number yet, you can quote the EID or enrolment identity number of their Aadhaar application.
At the same time, Aadhaar number has to be furnished for availing of all social security schemes like pension, LPG cylinders or government scholarships.
Overall benefits of Aadhaar Card:
You can verify your Income Tax returns through simple online steps
You can open a bank account in no time
By registering the Aadhaar Card number, pensioners can expect timely pension pay-outs.
The Aadhaar Card ensures the direct disbursement of Provident Fund to the pensioner's account.
By furnishing your Aadhaar Unique Identification Number (UIN), you can get the LPG subsidy in your bank account
Conclusion:
Having understood the importance of Aadhaar card and its linkage, don't waste your time. If you have already done the necessary linkage rituals, no need to worry. If you haven't, still don't worry, you have time. So, without wasting time further, pick up your Aadhaar card and link it everywhere necessary.
Comments
comments