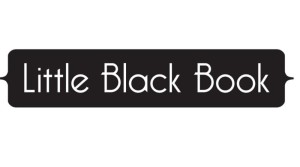 May 27, 2016:  A city and lifestyle guide, Little Black Book operated and owned by  Iluminar Media, has closed a $1.2 million (about Rs 8 crore) round of funding, led by venture capital firm, IDG Ventures India , and Indian Angel Network (IAN)
The latest round comes little less than a year after the three year-old venture raised $150,000 from a clutch of well-known angel investors, a list that includes, Rajan Anandan, vice president and managing director of Google South-east Asia and India, Neeraj Singh, founding partner of Outbox Ventures, Sachin Bhatia, co-founder of MakeMyTrip.com and Singapore Angel Network, among others.
Little Black is a mobile and web platform founded by Hindu alum Suchita Salwan and former Deloitte executive Dhruv Mathur in 2013, currently operates out of Delhi and Bengaluru. It provides local personalised content and discovery services to consumers.
Proceeds from the latest round of funding will be used by the company to expand its footprint across the country. According to the founders, Little Black Book plans to be present in every metro city in the country by the end of the current fiscal.
Karan Mohla, executive director and head of  Consumer Tech and Media at IDG Ventures said, "LBB represents the type of new-age disruptive digital media company that we, as venture investors, are excited to partner with. LBB has created an immersive and engaged platform for consumers and brands across Delhi and Bangalore today and expanding that to five more cities in the near future."
Image Source: Digitaldefynd.com
Comments
comments