The world is full of educational robots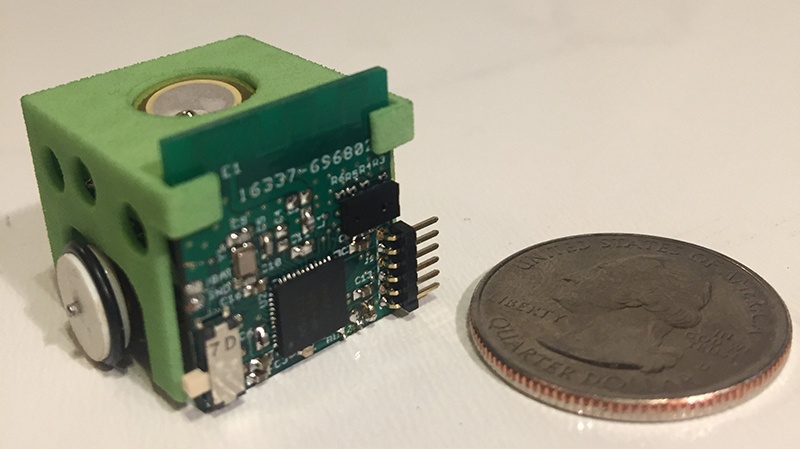 18th September, 2018
The world is loaded with instructive robots for STEAM training, however we haven't considered one to be little or as adorable as the Skoobot, a section in the current year's Hackaday Prize. It's scarcely greater than an inch cubed, however it's as yet pressed with engines, a battery, sensors, and a microcontroller ground-breaking enough to end up a pocket-sized sumo robot.
The equipment inside each Skoobot is little, yet great. The principle microcontroller is a Nordic nRF52832, giving this robot an ARM Cortex-M4F cerebrum and Bluetooth. The sensors incorporate a VL6180X time of flight sensor that has a scope of around 100mm. Skoobot additionally incorporates a light sensor for all your automated photovoring needs. Other than that, the Skoobot is just about what you would expect, with a serial port, a bell, and some minor wheels mounted in a plastic casing.
The thought behind the Skoobot is to convey apply autonomy to the classroom, acquainting kids with battling/sumo robots, while as yet being little, shoddy, and adorable. Keeping that in mind, the Skoobot is totally controllable by means of Bluetooth so anybody with a telephone, a Pi, or some other equipment can make this robot move, turn, pursue light, or adjust numerous Skoobots together for an arranged move.
While the Skoobot is a passage during the current year's Hackaday Prize, the maker of the Skoobot, [Bill Weiler] is likewise making these accessible on Crowd Supply.
(Image:-hackaday.com)
Comments
comments