While Lucid Air was released back in October for its customers, it is now customers are reviewing and sharing their experience online. EV nomads, Branden and Kalie share their experiences on the YouTube channel. The Lucid Air had very few miles and they walk through the vehicle's infotainment system for viewers.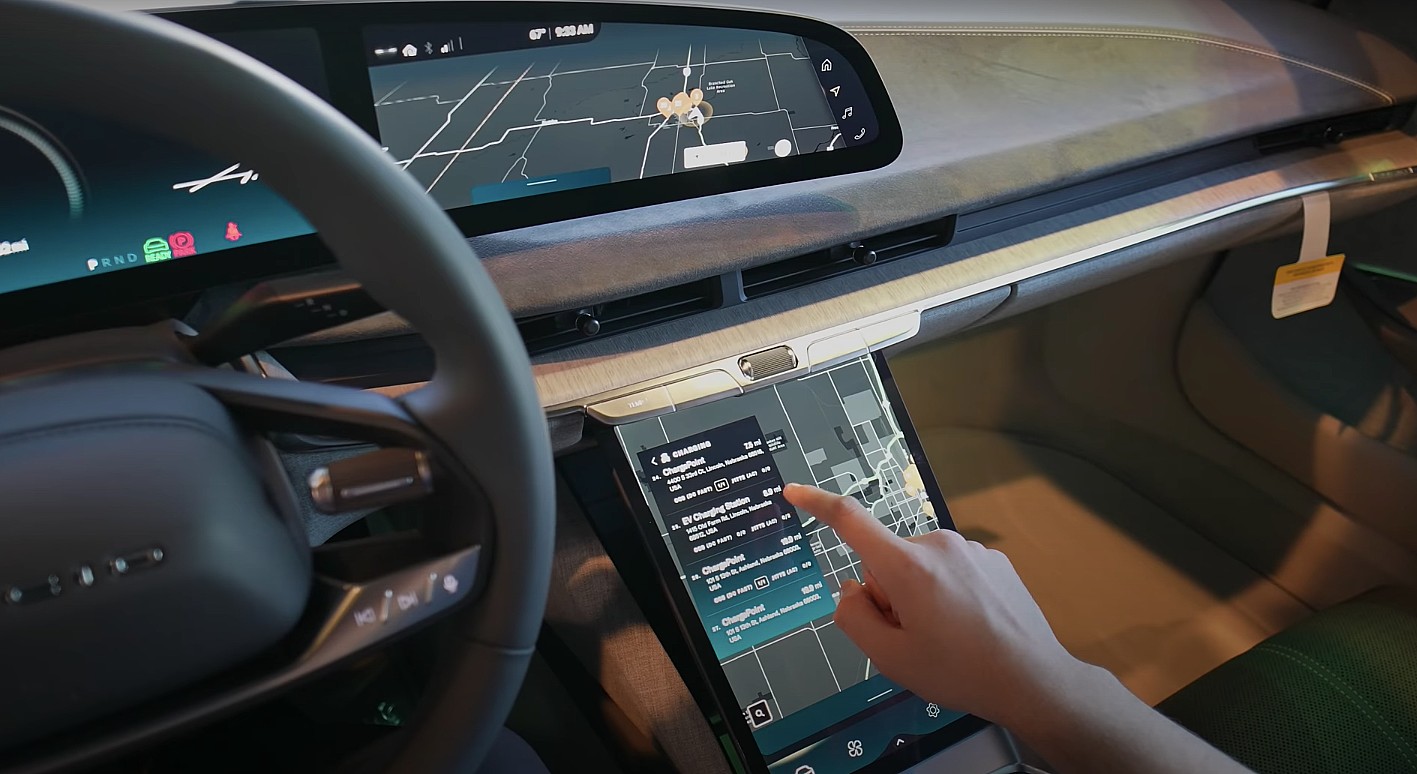 Lucid Air is a luxury all-electric sedan that is planned to fight against long-time veterans like Mercedes-Benz S-Class. While the sedan received many compliments during the delivery time, there haven't been many reviews until recently. The video shared by Branden & Kalie is a 30-minute long walkthrough covering various topics. From Air's user interface to its navigation and other features were shown. Some interesting quirks emerging every so often are involved with navigation systems. Lucid Air's navigation proved to be a bit challenging to use for EV enthusiasts' tests. Especially as the system had a strange refusal to display or identify any nearby Electrify America charger.
That was unexpected for the user at that time, because initially, the vehicle was easily able to detect and show the Electrify America chargers before. Initially, as the Host set a destination with multiple stops, many chargers were shown. The vehicle didn't specifically indicate about the stations being Electrify America.
Smooth experience
It seemed like only the navigation system was a bit difficult at times. The rest of the ride and user experience was smooth. The EV advocate was able to access the Air's themes and message features like the infotainment system were quick to respond. However, the user points out that the system is still a work in progress and could be improvised. As the vehicle will be receiving over air updates the improvements could be expected in the coming months. As the vehicle is a luxury EV, it should have high-tech involved with the making. Having a $169,000 price tag without the extra features wouldn't be satisfying customers. Tesla Model S Plaid is around $130,000 and it is not as luxurious as Air but the software and infotainment system is one of the best. Model S Plaid doesn't stand ahead in terms of range too, however, for better user experience Lucid might have to work on an infotainment system.
Comments
comments