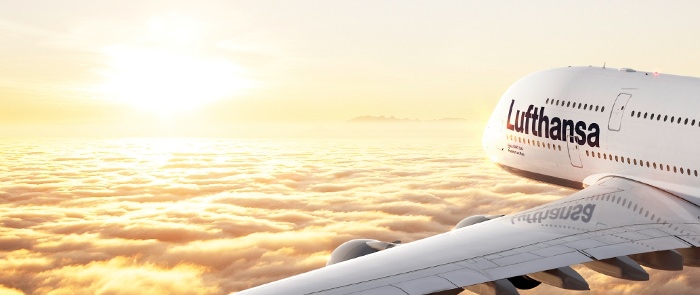 20 April, 2016, New Delhi: Lufthansa in partnership with The Indus Entrepreneurs (TiE) is organizing the Startup Expo on April 23, 2016 at The Epicentre, Gurugram. The Startup Expo will be the largest initiative of its kind to bring together startups, mentors, investors, industry partners and government supported by a corporate in partnership with The Indus Entrepreneurs (TiE )an entrepreneurial organization.
Lufthansa has been intensely involved in promoting entrepreneurship in India through its flagship programme Runway to Success, an initiative aimed at inspiring Small and Medium Entrepreneurs (SMEs) to showcase their business blueprints and achieve recognition to further implement their business plans.
Startup Expo is the culmination of the nine mentorship camps held nationwide to encourage startup entrepreneurs to showcase their business offerings. More than 2500 startups got the opportunity to attend these workshops and engage with mentors at a local level. Startup Expo, a one-day event is expected to  see participation of over 5000 budding entrepreneurs ranging from women entrepreneurs, social entrepreneurs, student entrepreneurs, service providers , technology and food entrepreneurs. The Startup Expo will also bring together over 50 investors, 100 partners, and 500 mentors looking to explore partnerships with a pool of entrepreneurial talent across various sectors.
The Startup Expo will give startups the opportunity to showcase their ventures, attend insightful workshops, expert talks, mentoring sessions and interact with investment decision makers in investor zones. It will also give them opportunities to network with some of the top business experts like Sanjeev Bikhchandani – Vice Chairman, Naukri.com, Deep Kalra – Founder and Group CEO, Make My Trip India Pvt.Ltd, Alok Mittal – Founder, Indifi Technologies, O. P. Manchanda – CEO, Dr. Lal Path Labs Pvt. Ltd and more, besides investors, VCs, accelerators, industry associations, service organizations and corporates to be a successful entrepreneurs.
The Startup Expo has got widespread support and participation from organizations such as Department of Industrial Policy & Promotion (DIPP), Ministry of Commerce & Industry, GOI, Department of Science & Technology, Nasscom, CII, PHD Chambers, NEN, Indian Angel Network, SheTheStory, Yourstory, LetsVenture, SIDBI, PadUp Ventures, IvyCamp, AWS, CIIE, Microsoft Ventures etc.
Wolfgang Will, Director, South Asia, Lufthansa Passenger Airlines, said, "The Startup Expo pays tribute to the entrepreneurial energy in India driving one of the largest startup systems in the world. It is another link in Lufthansa Runway to Success, which has grown over the past four years into one of the biggest SME platforms in the country. We are delighted with the overwhelming response to the initiative, an affirmation of the fact that India is very close to our heart and that as a brand we are More Indian than you think."
According to Geetika Dayal, Executive Director, TiE Delhi-NCR, "The Startup Expo is the collective power of India's economic engine coming together to nurture our young entrepreneurs. It is a natural progression from the government's Startup India initiative and, as the largest global entrepreneurship fostering network, this is core to our philosophy of providing startups and SMEs the right platform, opportunity and mentorship for success. Lufthansa's strong commitment to enabling the success of budding entrepreneurs in India has been commendable, and the depth of our long-standing partnership in this direction through initiatives such as The Startup Expo and Runway to Success is unparalleled."
Also Read-
Free High Speed Wi-Fi For Delhi Metro Passengers
Apple Takes Its Curtains Off From Its Thinnest MacBook In India