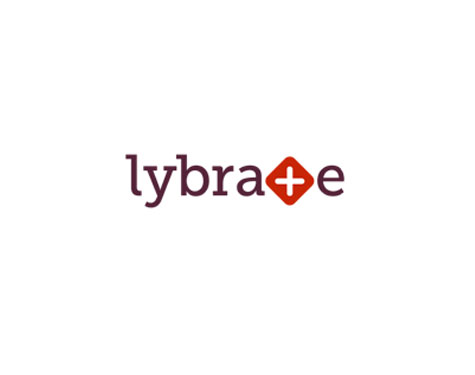 Company to educate IMA-registered doctors on how to effectively use technology for communicating with patients and multiply their presence
New Delhi, August 26, 2015: Furthering its aim to democratize healthcare in India and make it accessible to the billion plus population of the country, Lybrate, Inc.,  India's first and largest mobile healthcare communication and delivery platform, today announced being roped in as the digital partner by the Indian Medical Association (IMA) to educate the over 2.5 lakh doctors under its fold on how best to incorporate technology in their practice for communicating with patients and multiply their presence for reaching out to more people.
Lybrate's efforts are in line with the Indian government's visionary initiative of digitizing India that aims to use mobile internet for providing the Indian population benefits of its multifarious schemes and services. The healthcare technology platform is replicating the government's plan to revolutionize healthcare delivery using technology. However, digitizing healthcare is not possible until doctors adopt technology, so Lybrate's digital association with IMA has provided its vision a shot in its arms.
Under the partnership spanning over a year, Lybrate will provide technical excellence to IMA in innumerable ways. The foremost will be to coach its members, spread across 30 states and 1700 branches, and the entire medical fraternity about using technology for better communication with the patients and increase their presence across geographies, diminishing the boundary barriers.
"IMA is a prestigious body in the medical arena. It has been doing commendable things relating to people's health involving its wide network of doctors. As Lybrate is also working to solve the fundamental problem of healthcare delivery in India that is inaccessibility of doctors, our goals are aligned with each other and support our objectives," said Saurabh Arora, CEO, Lybrate.
"As IMA's digital partner, it will be our endeavor to help bridge the skills gap in the healthcare sector with respect to technology. Doctors will be taught how to make effective use of the digital space to manage their practice better and communicate with more patients without moving from their place of practice. They will also be encouraged to help the masses by providing second opinions and sharing their experience and knowledge aimed at creating awareness about preventive side of medicine," he added.
Other than educating doctors to effectively manage their practice online, Lybrate will also help make IMA technologically advanced in its functioning, aiding effective policymaking and programmes' implementation. The company will also reach out to medical students under the partnership to impart training relating to digitizing practice, which they could immediately implement post their studies.
"The lack of clear guidelines as well as the absence of technical know-how among the medical fraternity have resulted in a slower growth of m-health and e-health space in India. Given the size and vastness of our country, the scope of digital healthcare is immense and if implemented in the right way, it can help solve many problems faced by the sector. We are extremely happy to come along with Lybrate as our digital partner and hope that together we can work towards making healthcare accessible to the people of India," said a joint statement by Padma Shri Awardee Dr A Marthanda Pillai, National President IMA and Padma Shri Awardee, Dr K K Aggarwal, Hon'ble Secretary General IMA.
In India, shortage of doctors is a major issue, apparent from the doctor-patient ratio which is abysmally low at 1:1700. Lybrate saw the solution in technology to fix the issue of doctors' crunch in the country and solve the problem of inaccessibility of healthcare experts.
By making doctors and users communicate, Lybrate has multiplied the presence of healthcare experts to different geographical locations. People are now not restricted to one-zone geography when it comes to seeking an opinion from a healthcare expert. A person sitting in Tier 1 and Tier 2 city can very well communicate with doctors using the Lybrate app, which was hitherto not possible.
The partnership with IMA supports its cause of making quality healthcare available to the Indian people. Lybrate will look at associating at other levels with the umbrella body of doctors' to help more people benefit moving forward.
Lybrate is India's first and largest healthcare communication and delivery platform. By seamlessly connecting doctors and patients through its first-of-its-kind health app and letting them talk, Lybrate makes healthcare more accessible. It empowers patients to get the right advice at the right time and allows doctors to touch more lives and help them with their extensive knowledge.
Founded by former professionals from Facebook and Snapdeal in 2013, Lybrate's innovative communication healthcare platform brings patients and doctors closer, bridging the yawning gap between them. A technology-driven platform, Lybrate is India's number one medical app.
More than 80,000 doctors and health experts from varied branches of medicine from across India are connected to millions of patients through Lybrate. With such strong network, Lybrate acts as the world's largest online Out Patient Department (OPD)
Comments
comments